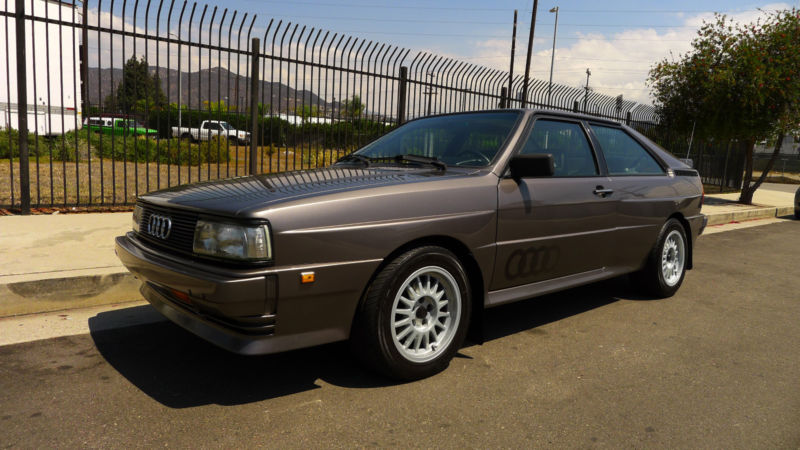 While everyone has been pining and searching for pristine examples of E30 M3s, there have been a select few that have been snapping up one of the true legends of the 1980s at much more reasonable prices. The Audi Quattro is a legend amongst its peers, bringing a slick looking turbocharged all-wheel drive luxury 4 seater to the masses. The Quattro would also redefine the World Rally Championship, set numerous records and become firmly planted in the mind of every fan of 1980s German car nut. Few were imported to the U.S., and when they were they were saddled with high prices, big bumpers and 20% less power than their European brethren. This left the Quattro expensive and slow compared to many of the competition, but that didn't stop devoted fans from keeping one of the best secrets in German cars. Today they're quite rare to come by, with early versions suffering death by rust, neglect or worse. Slow sales led Audi to pull the Quattro from U.S. shores, so we missed the last and greatest non-Sport version, the 20V "RR". In the U.S. then, the cream of the crop for many are the few 1985s that were imported, with their updated dash configuration, refined interiors, and subtle exterior changes resulting in a fresher package. They're rare cars to roll across, but one happens to be on Ebay right now in what appears to be Stone Grey Metallic with the correct 8″ Ronals giving it that menacing appearance: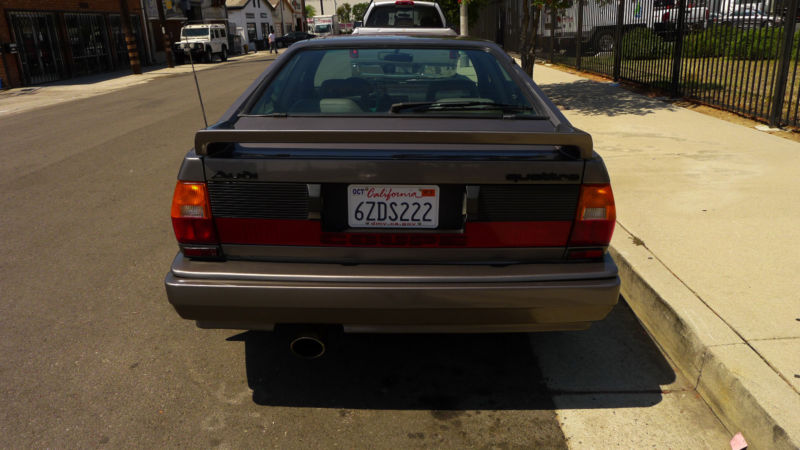 Year: 1985
Model: Quattro
Engine: 2.2 liter turbocharged inline-5
Transmission: 5-speed manual
Mileage: 114,600 mi
Price: Reserve Auction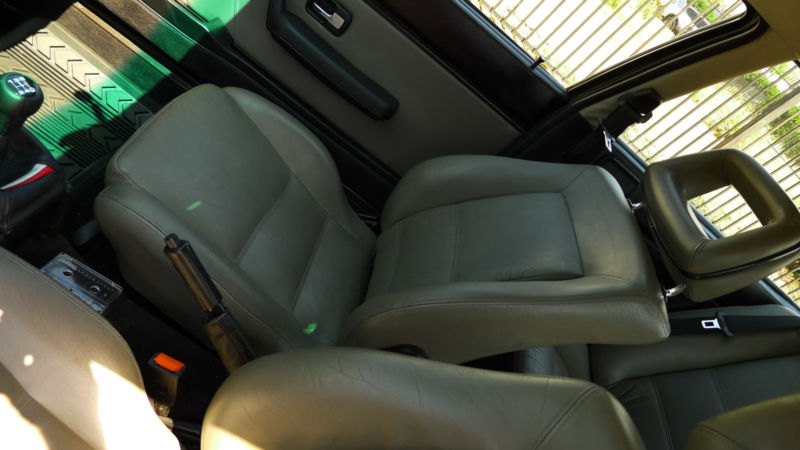 I am the third owner of this car. I have all of the original owners manuals and books for the car. The car was always kept in a garage. No rust! The underside is super clean.
The car has 114600 miles on the clock on original motor. As soon as I got the car I went through all the mechanicals. I had the turbo rebuilt. The head rebuilt. New brakes and rotors. All CV's have been replaced or rebuilt. Fresh paint, restored stereo, cassette player. Short shift kit, New hydraulic slave. Dual piston calipers for front wheels. New tires, powder coated rims. AC has been rebuilt and works great. Cruise control works well. Grey leather interior. special order. One of 72 sold in 1985. Rally legend. I love this car. I have too many and I am moving to a smaller place. I spent more than 10K on it after I got the car. I have only owned it about a year and a half.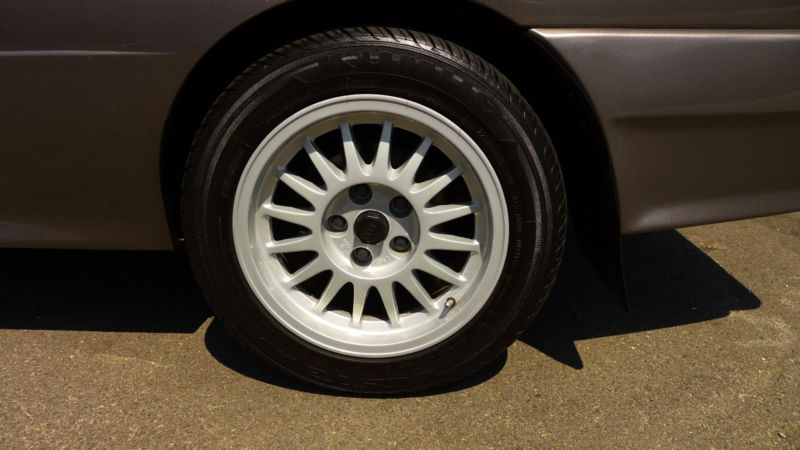 Good news! Looks like the tape player works, judging by that pristine Memorex gem case just waiting to be popped in. Even better news, old car fans – the A/C works! There are a couple of nits to pick; it looks as though the skimped out on the correct sticker decals for the car during the repaint, and instead popped on worn badges from a 5000 or 4000 quattro, which were originally silver but have faded to black. It may be a minor point, but if you're doing a paint job on a collector-status car, these are some of the things you need to pay attention to, because they point towards a lack of detail-oriented work. On a car such as this, that's critical, since they have been known to rust and rust repair may have been the cause of the repaint. A slightly less minor issue is that they've swapped out the original (and now quite valuable) sloped quad-sealed beam bezels and gone to Euro lights. Personally, I love the look, but were I to go through an entire paint job and installing Euro lights, the much better looking Euro bumper covers would also be on my punch list. That may be personal preference, but again on a car such as this, the mix of Euro bits may not be as appealing as it would be on a lesser model. Maintenance is reported to have been completed, some of it expensive. In part, that makes you wonder why in a short ownership the seller is now flipping it.
Value on these cars has stayed well below E30 M3 level, though the two share many characteristics. Fewer would recognize the Quattro going down the street, and that was part of it's original appeal; it was understated and conservative performance in a practical package. Recent examples of 1985 U.S. spec models have pushed $20,000, though they were more original than this car is. I'd figure this car would be priced between $16,000 and $18,000, though like the E30 M3 interest has grown and it may sneak higher. At that price point, it could be well enjoyed for years to come and is quite likely to appreciate in value.
-Carter