When friends of mine ask me for my advice when it comes to vehicles with added utility, I always throw out the possibility of buying an estate car, or station wagon, as they are known here in the United States. Whether it was the holdover of the family car stigma from the 1960s and 1970s or the rising popularity of the sports utility vehicle, I've never understood why a vehicle with a hatch on the rear, be it a two or four door car, doesn't curry much favor stateside. You still have pockets of the country where these cars are still popular, mainly around the Northeast.
Luckily, Audi, BMW and Mercedes-Benz sell a good number of these body variants here in this country and occasionally, we get lucky and see a few hot versions enter the mix. We've seen BMW 5 series Tourings with V8 engines and Audi S4 Avants here on our shores, but you have to hand it to Mercedes-Benz for kicking it up a notch with their AMG E Class wagon. First introduced in 2005 and available one year after that, the E55 had a supercharged 5.5 liter V8 which gave way to the 507 horsepower, 6.3 liter V8 in 2007, which had more horsepower but less torque than the E55, which enabled the vehicle to be hooked up to the 7 speed automatic transmission. Very few E63 estates made their way across the pond and they don't appear a whole lot different from the usual E class estate, save for the large wheel and tire combination and quad exhausts.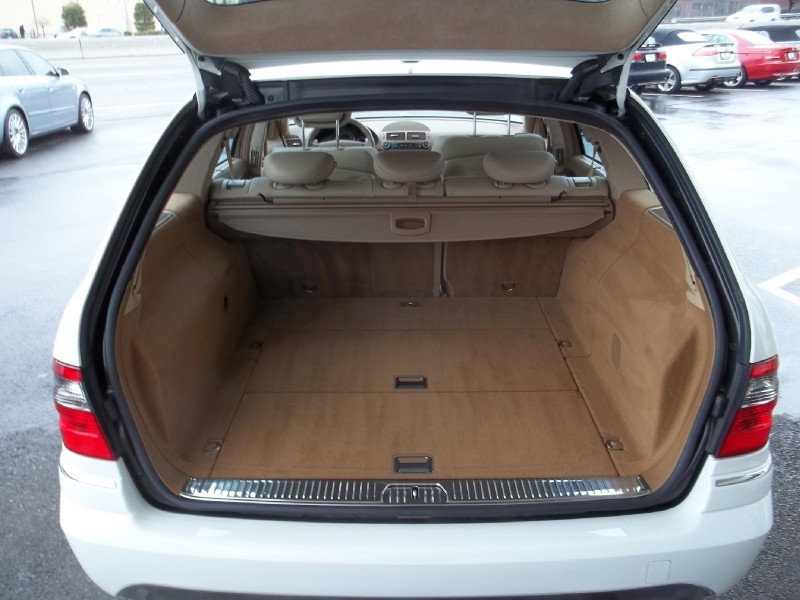 This 2007 Mercedes-Benz E63 AMG E-Class 6.3L wagon with 507HP could potentially be the vehicle of your dreams! Enjoy an extra level of confidence when purchasing this E63 AMG 6.3L WAGON, it's a CARFAX One-Owner. Sophistication & understated luxury comes standard on this Mercedes-Benz E63. This E63 has been lightly driven and there is little to no wear and tear on this vehicle. The care taken on this gently used vehicle is reflective of the 25,777 miles put on this Mercedes-Benz. You'll quickly realize how much you will need a navigation system once you are stopping for directions or looking up addresses on your phone instead of looking at the road. This E63 features a navigation system that will free you of these unnecessary headaches. This Mercedes-Benz includes: standard paint, burl walnet wood trim, leather upholstered seats, premium package 1, Distronic adaptive cruise control.
This was an almost $100,000 vehicle in 2007, so a mere five years on, you have $55,000 worth of depreciation. White isn't my first color choice for an E class wagon, but one could fly well under the radar with this rig while sacrificing little in driving pleasure or performance. I give Mercedes-Benz their propers for offering this car in the US market. Fast wagons are like an inside joke to most Americans; they just don't get them.
-Paul