The W110 fintail Mercedes Benz models fit our budget theme week just fine. These cars have great lines and will give you plenty of looks on the road or at a car show. The 2 liter engines, whether gas or diesel, are bullet proof and can easily be put into daily driver service. They can get you 30+ MPG too. The Heckflosse models have quite a fan base so finding advise on repairs and getting help with parts will not be too difficult for someone new to the breed. Here are three examples that could use a little love. If you budget $5000 for each of these you should be able to get the car and have plenty left over to get a start on priority fixes on each.
The good on this one is that the current owner says he drives every day 26 miles so mechanically it is all ready to go. The bad is that the owner says it could use some paint and floor pans. Paint is no problem, but floor pans could be a bit scary as it means there is other rust elsewhere. Interior looks ok and the manual makes it a bit more exciting to drive. The current owner mentioned that he considered painting the car pink for his daughter, if you buy this car, please don't do that. Buy-It-Now is $3500.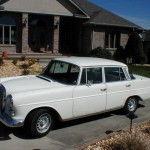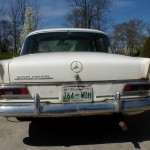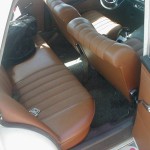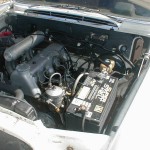 Here is a gas version with the manual. The interior looks to be in nice shape, the white rim steering wheel is classy. The exterior could use some paint. The seller states that there is some rust, not surprising considering the car is located in Minneapolis. Ask price is $2900 and I'd be surprised to see any bids at that, I bet it can be had for less.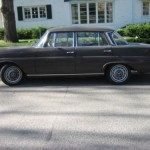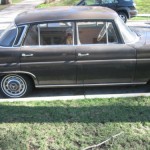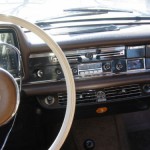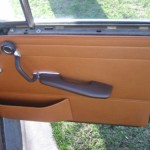 This one also needs some love. The owner says it has a fairly new paint job, but clearly they did very little prep work when doing the paint because you can see rust bubbles and rust streaks popping up in several places. The car some dents that could use attention. The red interior looks nice, but the dash and wood could use help. I'd yank out that ugly modern radio and replace it with a classic Becker or at least something that is visually more pleasing. All the original manuals are included. Reserve is not met at $1550.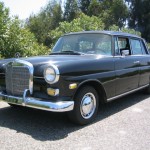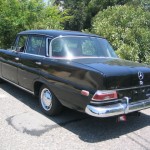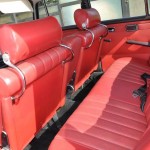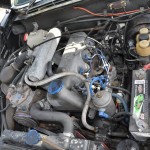 ~Evan