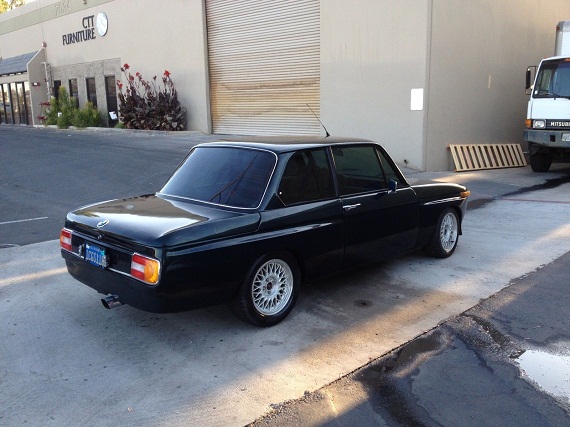 As with E30s, E36s, Volkswagen GTis and Jettas and Audi A4s, there seem to be a tremendous amount of modified 2002s. A popular tuning platform, they take many different forms in their personalization – not all of them good. Indeed, some of the modded 2002s that pop up for sale really leave me scratching my head as to the intentions of the owner. But when you see one that got it right, they always make me smile. Some of those "right" cars are period-look Alpina or Schnitzer cars, some are more subtle – just low, clean and with a nice set of Hella or Marchal fogs and some BBS Mahles. Then there are the updated cars, such as this more wildly Zender flared example. To me it looks pretty slick!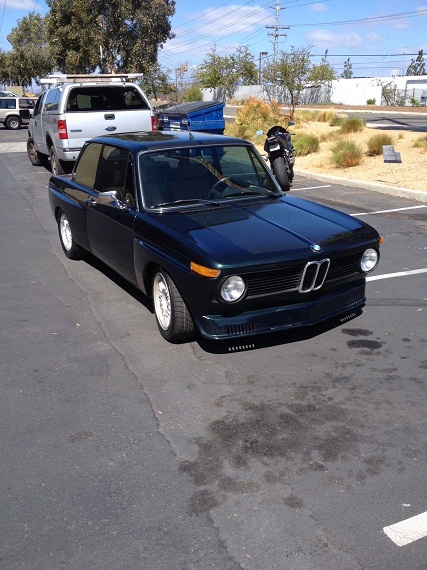 Year: 1973
Model: 2002 "Tii"
Engine: 2.0 liter inline-4
Transmission: 5-speed manual
Mileage: "100,000" mi
Price: No Reserve Auction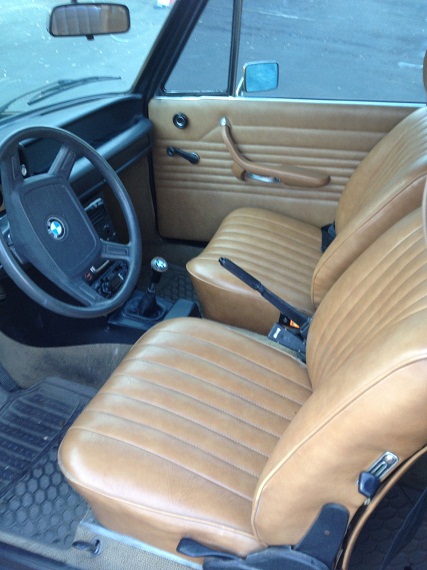 Long term project car, interest waning. Exterior beautiful, interior pretty close. Good 3 series 5 speed tran. Engine sound, but needs a bit of love. Injectors good. Interior roll bar. Very clean. Have set of Recaro's, not installed, need re-upholstry. To drive this daily, you need to tune up, check clutch and I suggest replacing the bushings. Korman coil over suspension with trailing arm mod. Rennsport engine. A good mechanic will have this dialed in in no time. New gas tank, BBS wheels,air con removed. Strut braces front and back with battery box. Really wants to get back on the road, but no time from me. You look and judge. YES! No smog car! You want to come see this.

On Sep-16-14 at 19:44:55 PDT, seller added the following information:

Have clear title that it is a 73, but I understand from enthusasts that the tail lights are wrong. Just pointing out in case it matters. I've had California title of the car since 1993.

On Sep-20-14 at 13:59:53 PDT, seller added the following information:

Car for sale locally, reserve the right to end auction on sale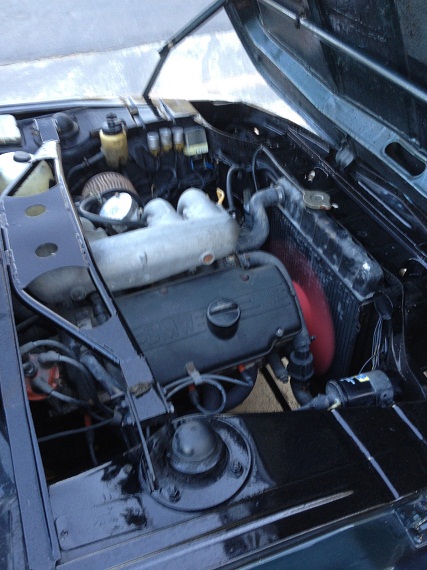 This car has some interesting history associated with it and seems to be known well inside 2002 circles, specifically the connection to Rennsport. It appears that the car is titled a '73 despite the taillights, though that's not the first time we've seen the "wrong" lights on a model. Then there's the engine – the VIN indicates this car was original a carb'd 2002, but it was at some point updated with Tii running gear and a newer 3-series 5-speed. But the real gem here is the exterior and those subtle but stately boxflares. They may be from a period that's a bit too new to suit the rest of the car, but the color and Korman suspension stance set this off just perfectly and it works for me. I'd probably try to get some BBS race wheels on there to really dress it up a bit, or something like these polished RAs: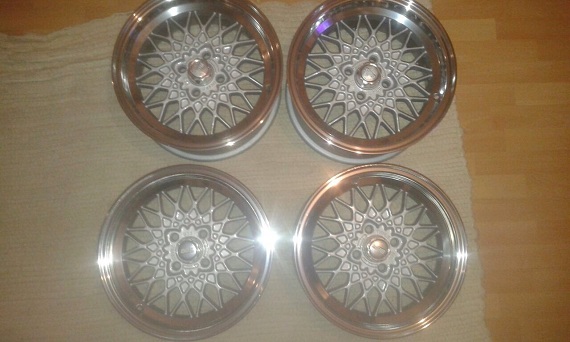 Otherwise, spend some money sorting the engine and interior and this really looks like a stellar little car that's just a bit different than the norm.
-Carter