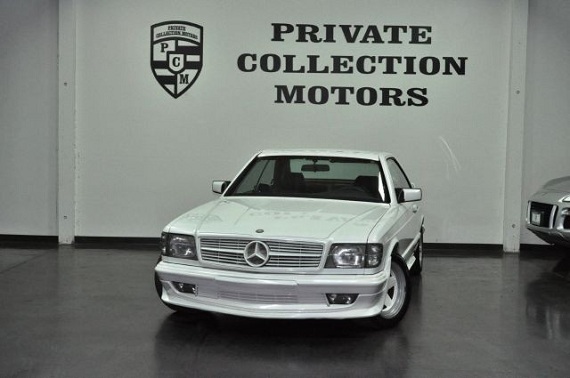 Today I found another not real AMG, this time a 380SEC, and you know what? I'm just not sure that I care that it's not a "real" AMG because – well, just look at it. In all of it's white glory, this Pearlesant AMG replica with Pentas and brown leather just looks so perfect, I can easily forget that it doesn't have any monster motor in it. That memory lapse would undoubtedly be assisted by the quite low price this big coupe is being offered at. Take a look for yourself: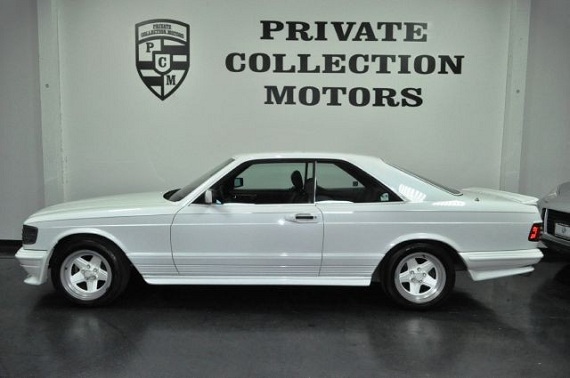 Year: 1982
Model: 380 SEC
Engine: 3.8 liter V8
Transmission:4-speed automatic
Mileage: 117,014 mi
Price: $ 6,888 Buy It Now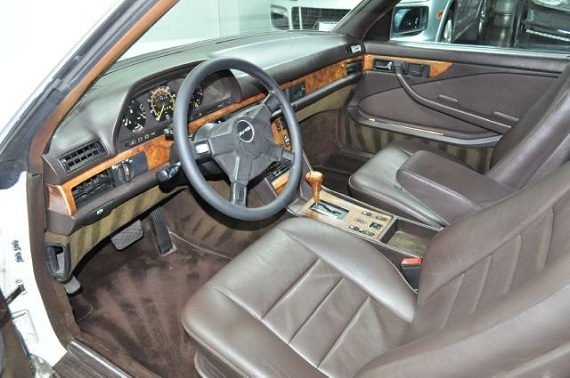 1982 MERCEDES-BENZ 380SEC

AMG HAMMER BODY SCULPTURE

You are looking at a rare hard to find 380SEC with a one of a kind AMG HAMMER body sculpture. This 380SEC has a beautiful Pearl White exterior along with a unique Dark Brown interior. In addition to the exterior upgrades there was also a AMG HAMMER steering wheel added to the interior to give it a sportier feel. Don't miss the opportunity to own this masterpiece.

117,014 CARFAX CERTIFIED MILES!!!!!!!

Thats only 3,774 miles per year!!!!!!!!

For more information feel free to contact Private Collection Motors,INC at 949-791-2167. Thank you and happy bidding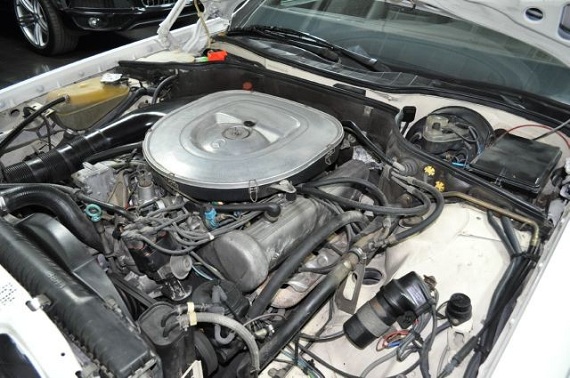 Lower miles, great condition, period correct modifications; this car strikes me as all win. So what if it doesn't have the big motor? That just saves you from some even bigger bills down the road repairing it. This strikes me as one of the best deals we've featured on Tuner Tuesday to date; for less than $7,000 you too can feel like a Saudi Prince. In my mind, this car is just about perfect if you like the SECs – it's got the right wheels, right stance, right interior, and that body kit doesn't take too much away from the overall look. Would I change anything? The white grill is a bit much, but I'm just not sure I'd change it because I think it fits the overall package. The hood pin striping is a bit horrible though.
-Carter