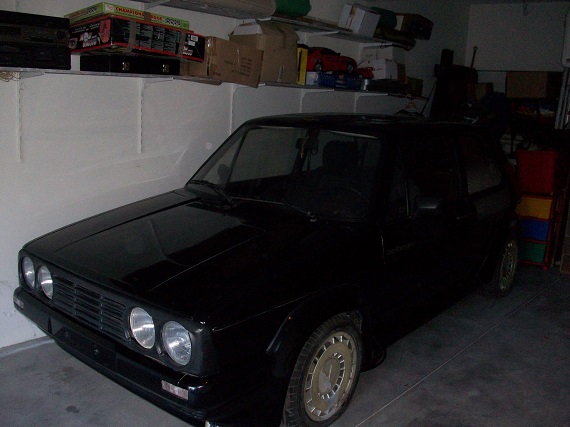 Which came first; the Mk.1 or the modified Mk.1? Of course it's a rhetorical question, but it points to the popularity of the first water-cooled Volkswagens. Affordable, practical and plentiful, the aftermarket community thrived on providing all sorts of options to modify your Golf/Rabbit to all sorts of levels. With everything from body kits to performance modifications and interiors, there was seemingly no end to the possible permutations of combinations of parts to make your mass-produced hot hatch a bit hotter and different from everyone else. But weed through the plethora of upstarts, and perhaps the most respected name in the Mk.1 community is Oettinger. Though somewhat out of vogue today, we should not forget that Oettinger pioneered the twin cam, 16 valve engine for Volkswagen – in production as early as 1980, a full 7 model years before Volkswagen's own 16V would enter service. They competed in motorsport as well, developing rally engines and everything from turbocharged diesels to a full 2 liter 16V motor developing 170 horsepower in 1984; Oettinger-equipped Golfs were quick enough to accelerate on par with production Porsche 928s of the period. Today, their legendary status in the Mk.1 community means that fully built, period models demand a premium even if they're rare to come by: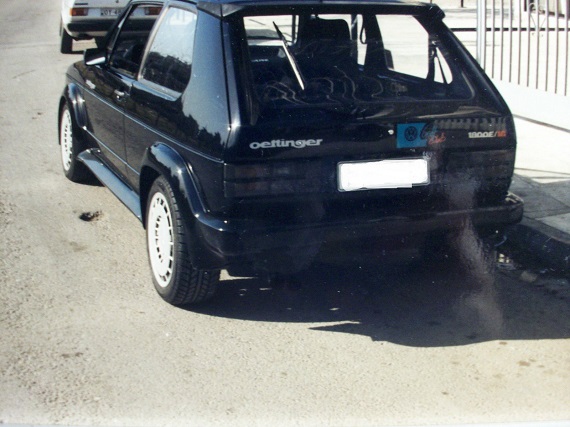 Year: 1983
Model: Golf
Engine: 1.8 liter inline-4
Transmission: 5-speed manual
Mileage: 46,132 km (28,665 mi)
Price: $15,000 Buy It Now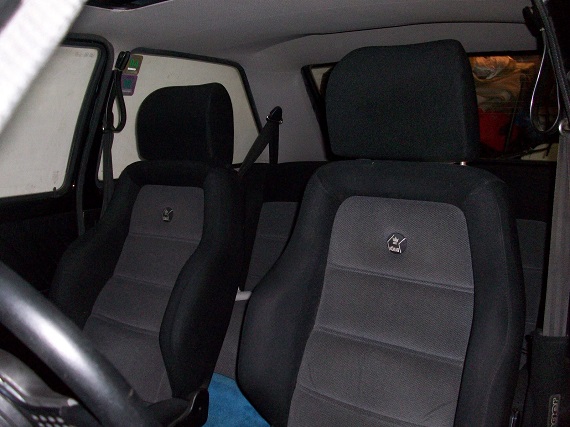 VW GOLF GTI OETTINGER MK1 1.6 TO 1.8 8V …..UNIQUE

MODEL YEAR:END OF 1983/ONE OF THE LAST MK1 MADE

THE CAR MODIFICATED FROM A GTI TO A FULL OETTINGER
CAR INCLUDING:
1.OETTINGER REPOWER ENGINE WITH CAMS AND VALVES
2.ENGINE BLOCK COVER OETTINGER
3.OETTINGER OIL COOLER
4.OETTINGER INTERIOR FULL WITH TACHOMETER/PRM/CLOCK SET
5.OETTINGER CARPET SET
6.OETTINGER EMBLEMS
7.OETTINGER BELLTS COVERS
8.OETTINGER STRIPE SET OUTSIDE

THE CAR HAS EXTERIOR:
1.FULL ZENDER Z20 BODY KIT ORIGINAL PLASTIC!!
2.ZENDER ROOF SPOILER
3.REAR CLYSTAL BLACK LIGHTS
4.ZENDER TURBO 15″ ALLOY WHEELS
5.ELECTRIC SUNROOF
6.FULL SUPERSPRINT GROUP A EXHAUST SYSTEM
….AND MANY OTHERS…

INTERIOR:
1.FULL NEW KOENIG SPORT SEATS.
2.SAME SEAT COVER REAR SEAT NEW
3.NEW ROOF COVER
4.OETTINGER TACHOS/PRM SET
5.OETTINGER CARPET SET FRONT/REAR
6.ABT SHIFT LEATHER CR.
7.ALPINE STEREO CASSETE/RD WITH POWER OF 500W AND SIDE/REAR WOOFERS FROM PIONEER
8.ELECTRIC WINDOWS
9.MOMO FORMULA ONE STEERING
…..AND MANY OTHERS…

ENGINE EXTRAS:

1.REFINE ENGINE WITH OETTINGER PARTS/SPARES
2.EXTRA OIL COOLER
3.ANTI STRECH BARS FROM MATTER
4.ANTI STRECH STEERING BAR FROM NEUSPEED
5.BERU SPARK KIT
6.EXTRA DISC BRAKES
7.ABS SYSTEM
8.BILSTEIN SPORT KIT
9.GEAR BOX GROUP A MOTOSPORT
10.SHORT SHIFT GEAR KIT
…AND MANY OTHERS….

THE CAR IS IN EXCELLENT CONDITION NEVER SCRACHED/DAMAGED SERIOUS,REBUILT FULL BEFORE 10 YEARS ANSD KEEP ALWAYS INTO CLOSED GARAGE!
THE CAR IS OUT OF WORK THE LAST 2 YEARS…ENGINE STARTS!
IT WILL SHIP WITH LOW MILEAGE TYRES AND NEW BATTERY!

******NOTE THAT:::::ITS A UNIQUE CAR WITH FAMOUS HISTORY…
OWNED BY 2 PERSONS IN ITS LIFE…THE SECOND OWNER FROM 1988 UNTIL TODAY IS THE OWNER OF THE INTERNATIONAL VW GOLF CLUB OF GREECE AND THE CAR WAS MEMBER OF THE MOST FAMOUS VW CLUBS AROUND THE WORLD!!

ALSO:THE CAR HAS SHOWED INTO MANY MAGAZINES AND WON CUP IN MANY COUNTRIES!!!!

A L S O:THE CAR WILL AVAILALE WITH THE ORIGINAL METALLIC EMBLEM OF "GOLF CLUB" AND AN EXTRA SET OF OETTINGER STICKERS AND OETTINGER KEY ITEM!!!!!

SHIPPING:WORLDWIDE
SHIPPING COST IT DEPENDS OF THE BUYER'S COUNTRY……….SO ASK ME

SHIPPING WILL BE AFTER 10 BUSINESS DAYS AFTER COMLPETED PAYMENT

PAYMENT WAY:BANK CHEQUE OR PAYPAL ACCOUNT

IN YOUR SERVE FOR ANY OTHER INFOS ASK ME BY EMAIL..

ATTENTION PLEASE:DONT BID OR ASK IF YOU DONT BE A VERY SERIOUS COLLECTOR OR GOLF/OETTINGER FANATIC.

THANKS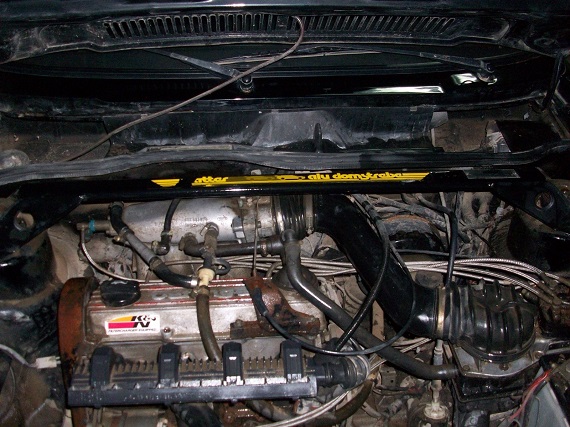 As a top notch, full period piece, this 1983 Golf would potentially have been the star of many magazines. With a full Oettinger engine swap down to the gauges, it had boosted performance over the standard motor even though it's not one of the coveted 16V motors. Unfortunately, the promise of the badge on the back with the 1800E/16 – which would have been a 1.8 16V 142 horsepower Oettinger special – isn't delivered by the cammed 8V under the hood. Outside, period Zender pieces wrap the Giugiaro design in a plasticine skirt, but one that's quite popular. I've never personally liked the look of the Zender 4-headlight setup, but it's period and correct, and completes the look. What I do like are the Zender Turbo wheels, by themselves quite sought by enthusiasts. Inside, instead of the typical Recaro seats you get the similar Konig seats; as previously mentioned, sometimes it was just about being a little different. The car is claimed to be an original 1.6 GTi; obviously, as a non-U.S. spec car, that's a possibility though it's tough to tell as all of the original GTi bits are gone, replaced by aftermarket pieces. I thought that by 1983 even in Europe the 1.6 GTi had been phased out, but perhaps a Mk.1 expert could correct me. Condition appears to be pretty good overall, though far from perfect with some paint imperfections shown on the admittedly poor-quality photos. I'm not sure why some of these listings have such shortcomings, but this is the second highly-modified Mk.1 I've looked at in two weeks that had a picture of a picture in the listing. Now, as for pricing – the asking price is $15,000 – a lot for any Mk.1, but less than what we've seen some top-condition GTis trade for, and considerably less than the less-well modded Mk.1 from last week. To me, it's not an outrageous asking price, though the location in Greece and poor photos will likely keep most bidders away. It's also not entirely clear when the car was built – in period, or more recently by enthusiasts who assembled the parts. If the car's condition issues are no greater than what's depicted in the photos and it indeed has the low mileage shown (only 28,600 on the Oettinger odometer), for the right person this could be a stellar time piece celebrating the Mk.1 tuner scene.
-Carter