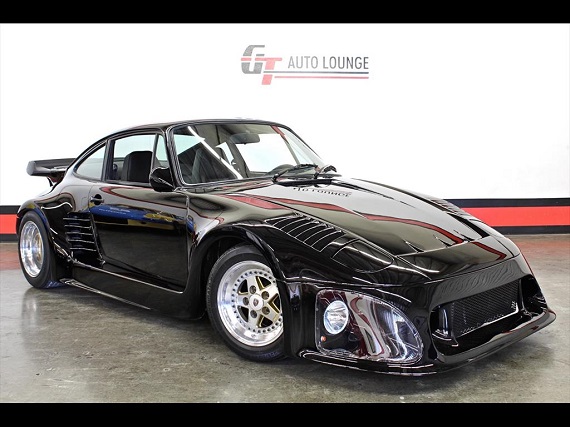 When considering 1980s modified Porsches, there's visually fine line between a poorly executed garage swap and a full-blood, racing heritage model. Many will be familiar with the name DP Motorsports, and though rare we have featured quite a few of the DP935 model. In fact, Rob looked at a pretty blue one earlier this year. However, while some love the racing-inspired lines and livery, many more detest the somewhat poser status. I say "somewhat", because more often than not we've seen these DP 935s feature upgraded powertrains. But if you really want the chops to back up the Le Mans-ready looks of the DP 935, there was really only one place to turn – the Kremer G5 Street 2: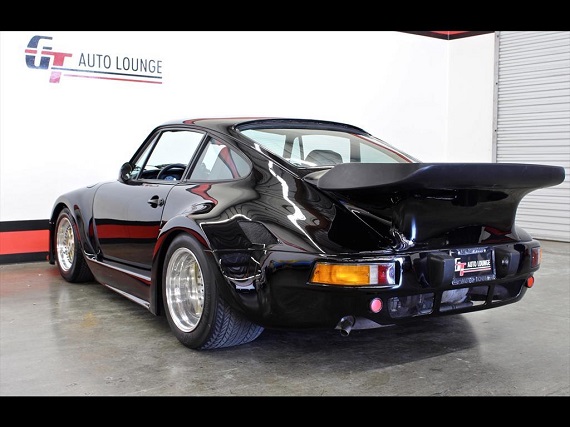 Year: 1984
Model: DP 935-Kremer G5 Street 2
Engine: 3.3 liter turbocharged flat-6
Transmission: 4-speed manual
Mileage: 19,814 mi
Price: $349,999 Buy It Now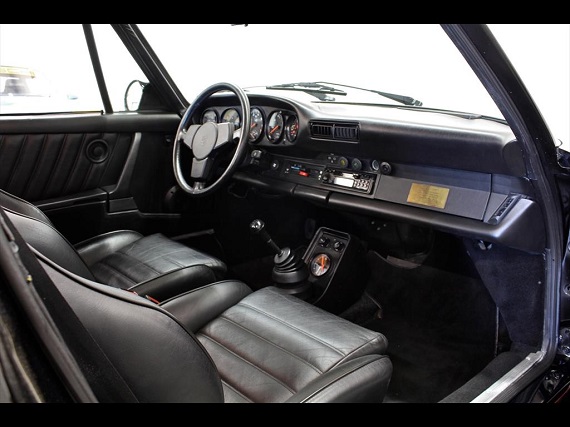 Vehicle Description
1984 Porsche Kremer G5 Street 2 in Black over Black Leather Interior. Equipped with a 3.3L Turbo Engine mated to a 4-Speed Manual Transmission. This incredible car is one of only five in the world and just two in the United States. Only 19k original miles. Coming out of a private collection in Beverly Hills and has never been advertised or listed for sale until now. Built by the Kremer Brothers in Cologne Germany in 1984, the Group 5 Street 2 model was a road legal version of their famous 935 race cars. Kremer upgraded the engine to 380hp, using a K27 turbo with adjustable wastegate, and a larger intercooler, and installed their 935 slant nose racing body. Gotti wheels with Pirelli P7R tires. Kremer authenticated their cars by adding a big rear crossmember with welded ID tag under the engine (shown in last photo). Comes with All documentation. This is your chance to own one of the rarest Porsches in existence, please call for more details 916-387-9997.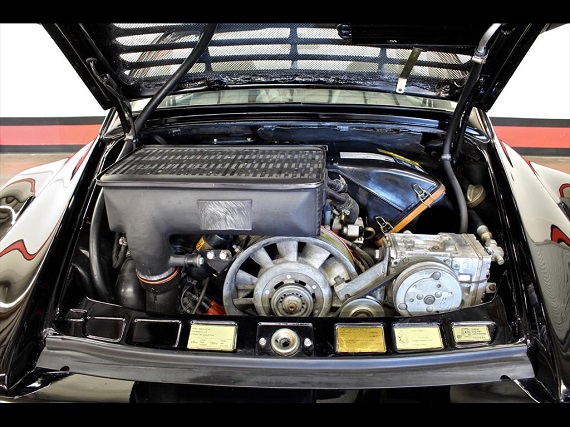 If you're not familiar with the name Kremer, you're probably not familiar with racing Porsches. Sufficed to say, Kremer's name ranks among the absolute greats within the marque, as if you've seen a Porsche 935 which raced dominated competition in the early 1980s, it probably was a Kremer developed car. It was a Kremer K3 which all-out won Le Mans in 1979, but as Porsche abandoned the 935 in the 1980s, Kremer continued to develop the model with the space-frame K4> But it was the looks of the K3 and the DP-built bodywork that inspired the road-going DP 935. Kremer made their own variant of this model, and though only five were apparently produced two are in the U.S. and this one is for sale. The all-black look is certainly menacing and should be adequately supported by the impressive 380 horsepower turbocharged flat-6. Sticking wide wheels on one of these cars in the 1980s usually meant 3-piece BBSs, but this car runs the alternative Gotti wheels which channel the 5-spoke design also utilized on 1970s Porsche racers. This example lacks some of the panache of the typical 1980s DP products, as seen on the first G5 Street 2 produced, but I'd bet to most that makes it more tasteful. Pricing? Well, we've seen asks on DP 935s in the stratosphere, but the limited nature and name recognition of a proper Kremer kicks the desirability and collectability up to 11. In this case, the $350,000 ask is over $50,000 more than the Gulf Blue 1984 Rob wrote up and seems quite steep. However, a later low-mile Kremer K2 sold for nearly $400,000 last year and with the rare 911 market being ablaze these days with record sales nearly every weekend it seems, the asking price here doesn't seem entirely outrageous – certainly in line with the insanity which created its looks and performance.
-Carter