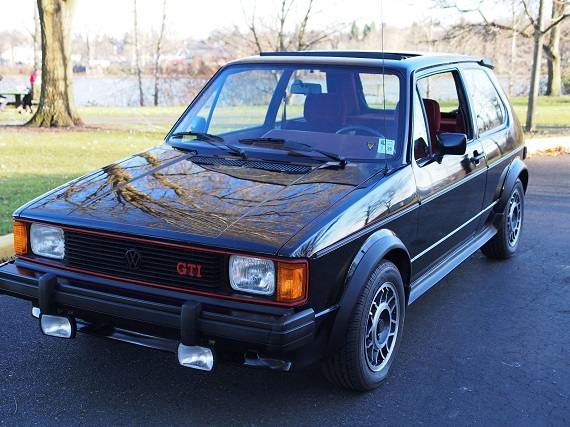 We've witnessed some pretty crazy market increases over the past few years. While generally it's been the big names from Porsche and BMW stealing headlines, the reality is that the entire 1980s market is on the rise. Hagerty, for example, recently emailed me to tell me that the 1984 Pontiac Fiero has increased in value nearly 100% in the past year. As I had nightmares about that, I thought about the many other cars that used to be bought for chips that are now heading into unaffordable territory. Two years ago, we saw the Mk.1 GTi join that list when in a few weeks we witnessed back to back record sales. First to hit the market was the nearly $18,000 1983 Callaway Turbo example with 18,000 miles,followed closely by a 1984 with some period modifications and 20,000 miles for $16,000 in December, 2013. Those were enough to assume that the market was heading strongly up. Yet we also saw it flounder slightly, as very nice and original examples struggled to break – or even come close to – $10,000 again. Well, it would seem that things are back on track, because another low mile Callaway Turbo with period Zender kit has arrived on the scene, and it's currently poised to blow the market apart once again: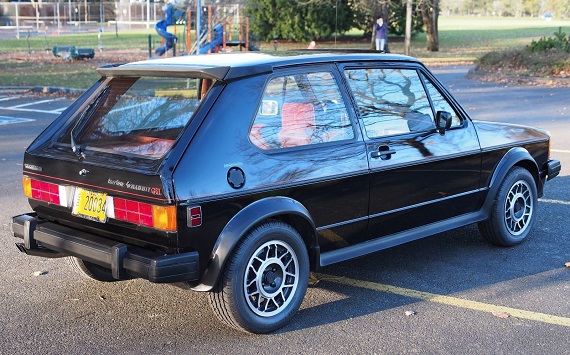 Year: 1984
Model: GTi Callaway Turbo
Engine: 1.8 liter turbocharged inline-4
Transmission: 5-speed manual
Mileage: 20,930 mi
Price: Reserve Auction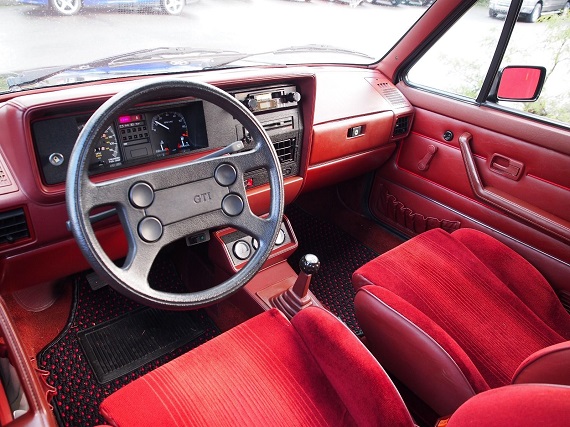 A true time capsule! 20,930 documented miles! A complete and very rare Callaway Stage II Turbo GTI!

This car has been thoroughly gone through and needs nothing.

History:

Car was purchased new on January 11, 1984 at 36 miles.

2nd owner purchased the car on April 15, 1985 at 11,588 miles and installed the Callaway Stage II Turbo Kit. He kept the car for 28 years.

I purchased the car from the second owner on June 15, 2013 at 20,699 miles.

I then went completely through the car with no expense spared.

This included a rebuilt balanced and blueprinted engine by noted VW Rabbit specialists Double J Motorwerks in Portland Oregon at a cost of over $6,000!

Some of the items included:

ARP head studs and rod bolts.
Forged pistons with 8.5:1 compression ratio.
New flywheel, nickel hub clutch disc and 16V pressure plate.
Everything was balanced and blueprinted.

Additional items that have been taken care of:

Rebuilt Turbocharger.
New radiator.
New heater core.
All new hoses and belts.
New water pump.
New brake rotors, calipers, pads and all brake hoses.
New tires-less than 250 miles.
New headliner installed.
New battery installed.

The car has always been stored indoors.

Part of the Stage II Turbo kit included a taller 5th gear to increase top speed so that it would no longer be rpm limited.

Car has the rare options of Air Conditioning and Sunroof! Please note that while complete, the A/C has not been charged.

Seat covers were put on the front and rear seats in 1985 where they remained in place until I removed them almost 30 years later in 2014-giving the interior a truly "never sat in" look.

The paint is 95% original (save for a small repair on the left rear fender due to minor scratches). The car has never had any body work and even retains its original red pinstripe! Being original, the paint is not perfect but in really great shape for being over 30 years old.

The car has never had any rust nor has it ever been driven on salted roads.

Period correct Cibie driving lights and Zender body kit and rear spoiler installed.

Original Snowflake Wheels are free from any curb marks (the clear coat is pealing in places however).

Original owners manual as well as its original Warranty and Maintenance manual-both in excellent condition. Original Sales Brochure-like new.

Period correct JVC AM/FM Cassette works great. All paperwork is included as well as the factory optional "Dual rear speakers".

Original Spare has never been on the ground and comes complete with Jack and Tools.

Inspections are more than welcome prior to the end of the auction. I can also help you arrange shipping if necessary.

Please contact me with any questions that you might have: art_smith@me.com

Good luck and happy bidding!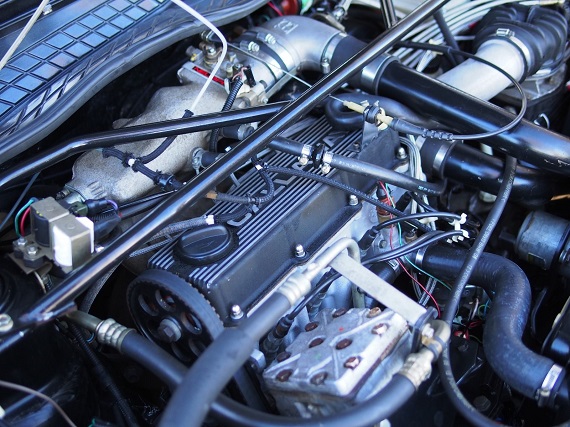 In all honesty, as impressive as this car is, I'm not sure it's quite as impressive a story as the 1983 example that started this high-dollar trend. That car was bought from its original owner with full documentation right down to pictures of the factory where it was built. But impressive this car is none-the-less, with mechanical work that refreshed its quite impeccable original condition. At first glance, I wondered aloud if this was the 1984 example that I had written up – which also had fog lights, 20,000 miles and a Zender kit and sold around the time that the seller of this example claims they picked it up. But after a second look, they've got different VIN numbers – amazing, considering the similarities. It seems that there are still a few hidden gems yet to come to market as these legendary GTi's market star continues to rise. Speaking of rising, if you haven't clicked the links, do so only if you currently have no coffee in your mouth – bidding currently sits at a staggering $20,600 with active bidders and 3 days yet to go. At this point, it's likely to eclipse even the outrageous $21,100 1985 GTi Callaway Turbo BBS Design car that blew our minds last year. Granted, these cars are all extreme examples of the breed, but expect good examples these long affordable GTis to continue heading to new heights in the coming year.
Thanks to our reader Lance – the owner of that wild 1983 Callaway example – for alerting us. Be sure to check out his story here!
-Carter