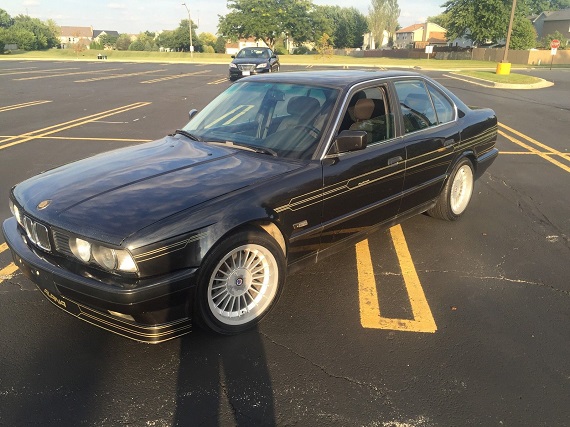 It's hard to imagine being the bottom of the totem pole at Alpina, but the 3.5/1 might just be that car. In part that's because the E34 lineup was so robust, featuring the cool 3.0 Allrad and the Learjet-channeling BiTurbo. When BMW ceased the production of the M30, V8 powered 310 and 340 horsepower 4.0 and 4.6 models replaced the inline-6. In comparison to those headliners, the 254 horsepower B10 3.5/1 seemed like an article more suited for the corner of page 2. However, consider for a moment that the B10 3.5/1's power numbers were nearly identical to the contemporary super-saloon S38-powered M5 and it helps to restore some clarity to the impressiveness of the products rolling out of Buchloe. Today one of the 572 3.5/1s produced is up for sale in Illinois: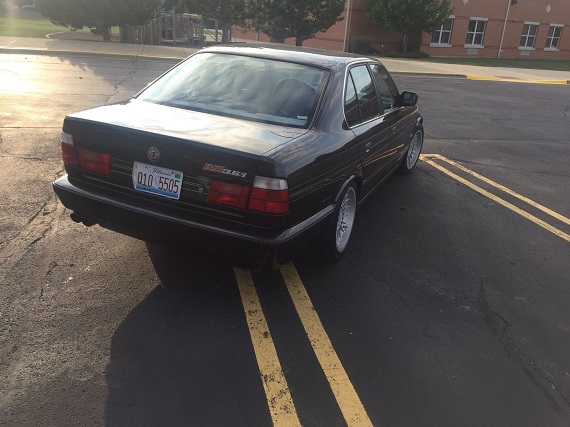 Year: 1989
Model: B10 3.5/1
Engine: 3.4 liter inline-6
Transmission: 4-speed automatic
Mileage: 153,000 km (95,000 mi)
Price: Reserve Auction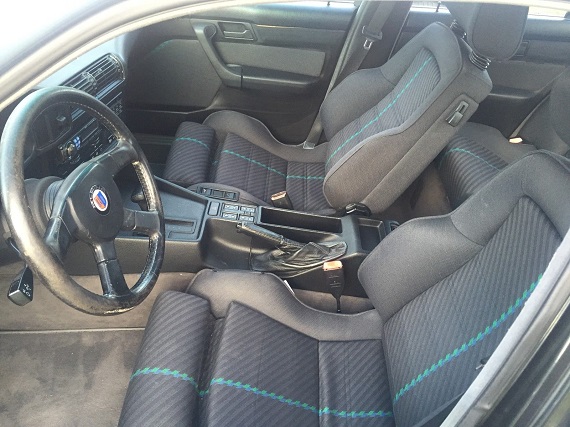 1989 bmw alpina b10 very good condition with 96000 mil (153000 km)on this car. Car has brand new OEM brakes and rotors replaced. Also brand new original suspension ( shocks) was put in as well. car is very clean however has normal road ware.. But still very nice and clean for original shape. has some little rust spots on the trunk lid. Car was originally imported from Japan. Every thing is original stock. All Alpina stock numbers match.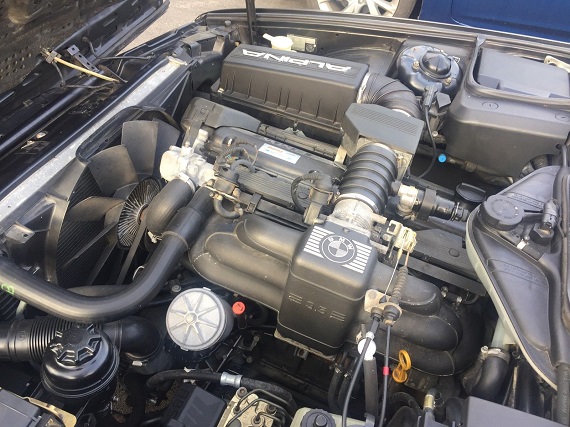 Obviously the real bummer is the transmission, but this car does appear in its original automatic configuration. The Alpina Archives list 242 as Diamond Black with Gold Decor, residing in Canada and aside from the change in passports the only thing different appears to be the headlight brow addition. That rang a bell for me, and a little searching found that I wrote this car up in 2014 when it was still in Canada. Obviously, the current owner bought the wheels along with the car and that was a smart decision; importing it to the U.S. also opened up the number of people who would be interested in purchasing. But important in bidding on this car is the lack of description – information that is disclosed in the 2014 advertisement. Perhaps it has been rectified by the new owner, but it's worth investigating if some of the issues present two years ago are still there. Bidding has been very active relative to the first auction. In 2014, this car barely crested $3,500 but today's auction is already double that amount. Still, with a proper investigation and if you don't mind the automatic, this is a lot of special E34 for relatively short money.
-Carter