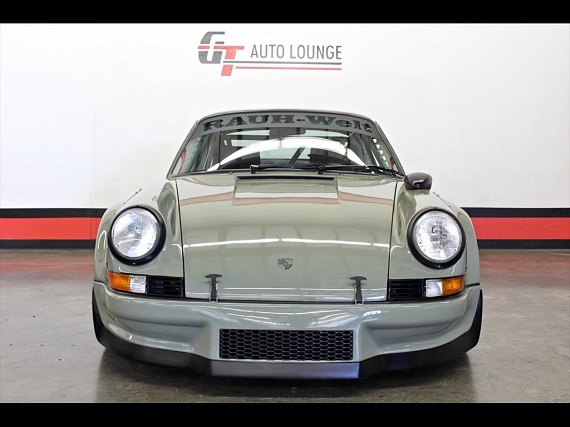 Among tuners Rauh-Welt Begriff occupies a somewhat unique space. The works of Akira Nakai are polarizing due to their very unique looks, but what sets them apart from most tuners is that they largely consist of cosmetic modifications. Not all fall into that category – as evidenced by one of the cars we see here – but by and large when we come across a RWB modified 911 the suspension and engine work is minor relative to the complete change these cars undergo in their appearance. Not everyone loves them; in fact I'd say the vast majority find them distasteful. Yet, there is serious attention to detail in these builds and for those that are fans they make for some of the most jaw-dropping 911s you're ever likely to come across. The work is done by hand and Nakai-san is known to work tirelessly from arrival until the work is completed. While the appearance may be polarizing, we do have to admit that they mimic the wild creations of Porsche itself. And I think that is where much of their appeal lies: they are very unique yet maintain their connection with the marque from which they came.
The two we have here display those polarizing looks quite well along with showcasing the sort of design RWB has applied to the respective models upon which the builds were based – in this case the 964 and the 993. The first began as a 1990 Porsche 911 Carrera 4 and unlike many RWB builds has plenty of power to go along with its aggressive looks: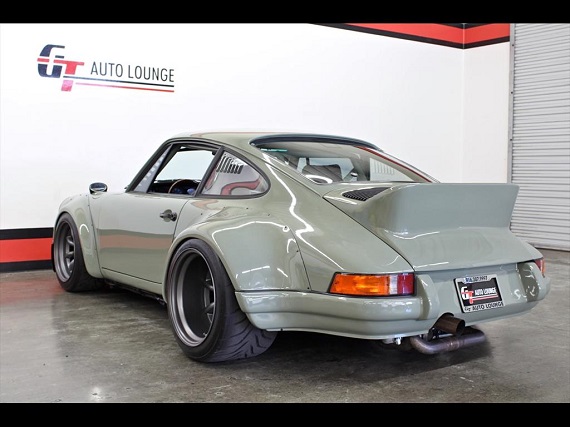 Year: 1990
Model: 911 Carrera 4
Engine: 3.6 liter turbocharged flat-6
Transmission: 5-speed manual
Mileage: 93,675 mi
Price: $219,888 Buy It Now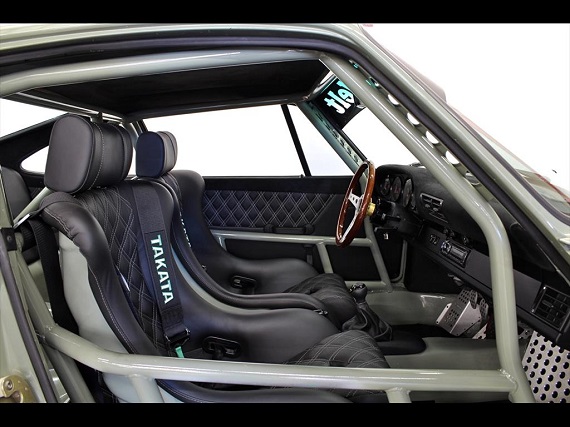 Porsche RWB #1 in Mignonette Green. Wide body hand crafted and installed by the famous Nakai-san of Rauh-Welt Begriff. This particular 911, known as Pandora One, was the first RWB Porsche built in the United States. Unlike many RWB's, this car has the performance to back up it's looks. Powered by a 3.6L flat six engine with a custom FFTEC turbo kit mated to a G50 5-speed manual transmission. Powertrain: Over 450hp, All wheel drive, Engine built by FFTEC Motorsports, custom pistons, custom manifolds, custom exhaust, top-mounted intercooler, FIC 1100cc fuel injectors, AEM inline wideband UEGO controller, FFTEC 62R turbo kit with Precision billet turbo. ACT clutch. AEM series 2 EMS. Suspension/Wheels: Full KW race suspension with hydraulic lift system, Ground Control adjustable top hats, Brembo GT big brake kit, 17″ Rotiform MLW wheels wrapped in Toyo Proxes R888 tires. Exterior: This RWB has been backdated to the styling of an early longhood 911; RWB Backdate bumpers and front fenders, Tre Motorsports carbon longhood, RWB Royal rear fenders, 356 fender mirror, Stratton Motorsports turbo ducktail, 911R closed louvered rear quarter windows. Interior: DJ Design full interior with suede dash and headliner, Custom roll cage by FFTEC, GTSclassics leather seats with diamond stitching, Rennline floor plates, Rennline pedals, Rennline lower dash delete, Rennline heater delete, Rothsport quick release and hub, Momo Indy wooden steering wheel, Takata harnesses. The car has been featured at many prestigious events such as SEMA and Rennsport Reunion in Monterey. In addition to the cost of building one of these cars, there is also a multi-year waiting list for Nakai's services, and that's if you can even get on the list. This is your chance to own an incredible one of a kind car, that can be featured in car shows and compete at the Idlers race, please call for more details 916-387-9997.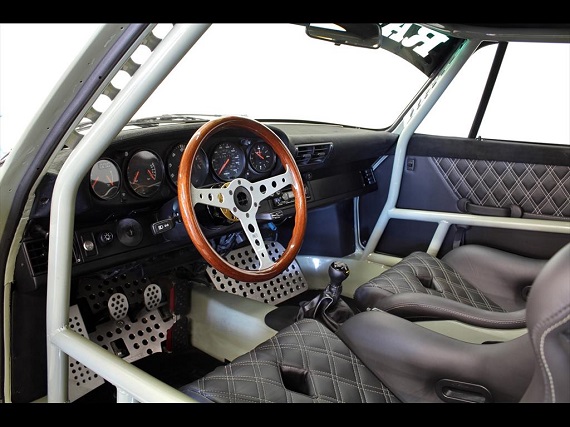 Like many RWB builds this 911 is almost comically wide. At first glance it doesn't look so crazy, but when you see the video of it on the street the extreme width of those rear fenders is on full display. With a stated 450 hp being delivered to all four wheels drivers will probably appreciate a wider tire to help transmit that power to the ground. I'm not sure this much stagger makes for a great track setup, but I'm also not sure that's the point. The asking price is quite high (perhaps the highest I've seen for a RWB 911), but given the performance modifications and the general asking prices we see for other examples it's probably around where we'd expect.
For our next RWB we'll move to the next 911 model and what is a much cleaner looking design. This began as a 1997 Porsche 911 Carrera Coupe and is one of the more straightforward builds and illustrates what we typically see with his creations for the 993: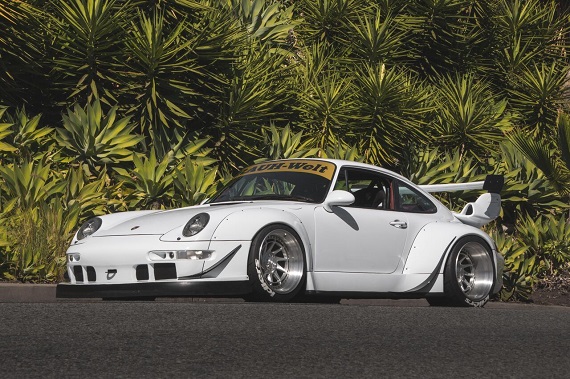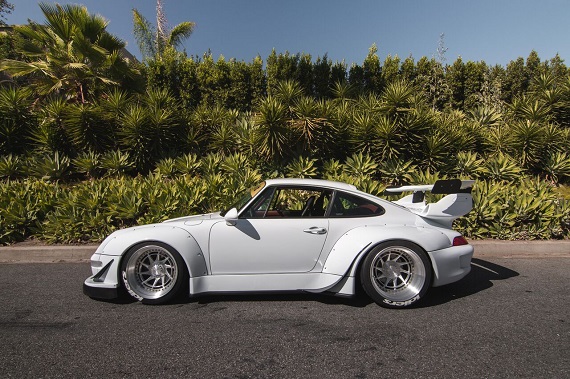 Year: 1997
Model: 911 Carrera
Engine: 3.6 liter flat-6
Transmission: 6-speed manual
Mileage: 79,000 mi
Price: $134,999 Buy It Now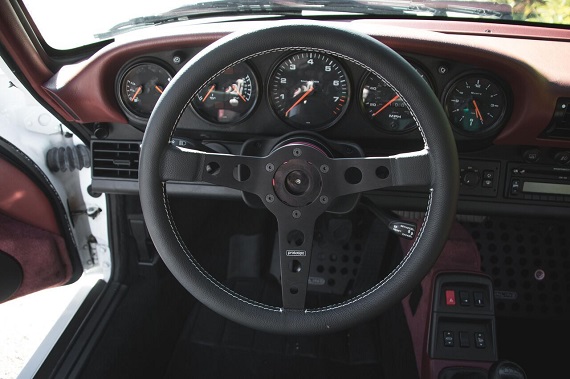 NRWB Baymax

1997 Porsche RWB Carrera C2

Exterior: Grand Prix White

Interior: Bordeaux

Donor Car:

1997 Porsche Carrera Coupe C2

RAUH-Welt BEGRIFF Los Angeles

Mileage: 79,000 miles

Upgrades:

RAUH-Welt BEGRIFF 16pc widebody hand crafted and installed by Akira Nakai at RBD LA on June 3-6, 2016:

• RAUH-Welt BEGRIFF 993 super wide street version body with

• Kamiwaza Super Spoiler

• Akira Nakai's hand-installed RWB letter on the trunk

• Rotana front extended carnards

• Street style front bumper with fog light insert & air duct

Wheels:

• Rotiform custom YVR 3 piece forged wheels (Front 18×11 Rear 18×13.5)

• Toyo R888 tires (Front 265/35/18 Rear 335/30/18)

Suspension:

• Bilstein RS-Pro Coilover System

Interior:

• Full custom alcantara Seats (Porsche GT3)

• RS light weight carpet

• RWB Los Angeles Roll Bar (race version for 993) powder coated in black

• Momo steering wheel hub

• Momo Steering wheel, Magnus Walker limited edition

• 997 GT3 Cup car steering wheel quick release

• Rennline floor board (driver + passenger)

Brake System:

• New Porsche brakes pads front and rear

•New Porsche cross drilled rotors front and rear

Alarm system:

•Porsche security

Contact MATT:

914-482-5224

Matt@exotic-auto-sales.com

Car is located in West Hollywood Hills, Los Angeles

PRIVATE SALE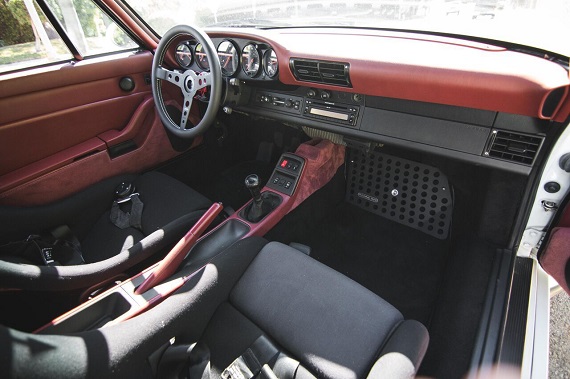 This RWB 911 appears to draw inspiration from the 911 GT2 Evo in its appearance and in that regard is a fairly captivating design. The interior retains its standard comforts and doesn't depart significantly from the original look with the exception of some race seats and roll bar. Where the appearance most obviously departs from the GT2 is with the signature RWB rear fenders, which are very wide and fitted with very wide wheels. Those wheels are probably the one thing I don't like about the car, but they certainly fit within the general ethos of the build. Fans of these cars probably won't have much problem with them, but for me it's simply too wide a lip.
Comparing the two, the 964 is a much more complete package. It combines a lot of exterior work, including a backdate to the original long hood, a fully redone complementary interior, and significant performance modifications to provide the power to go with its appearance. It's also priced $80K higher and that's a lot of money. Money no object it's certainly the way to go, but those with a particular interest in the RWB style may find their appetite sufficiently whetted by the 993.
-Rob