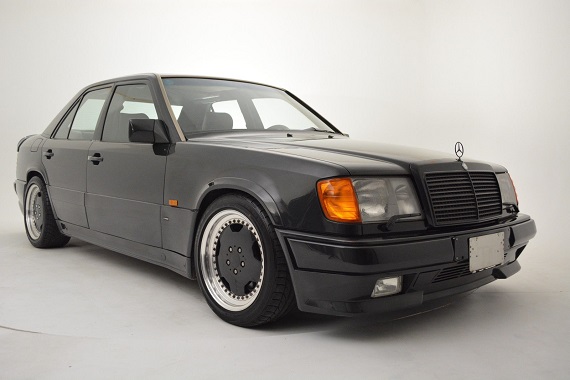 So much attention is levied upon the V8 and widebody models AMG produced in the late 1980s and early 1990s that it's easy to overlook the "lesser" examples from Affalterbach. One such model is the 3.4E, based on the W124 chassis and available in sedan, coupe or wagon versions the M104 was beefed up in typical AMG fashion. Displacing 3.4 liters (clever naming scheme, that!) and producing nearly 270 horsepower it was certainly no slouch. However, its relative obscurity and lower power output means it plays second (or third) fiddle to the 6.0 V8 models and even Mercedes-Benz's own 500E. While those cars put out substantially more power and raise more eyebrows than the inline-6 will at any German car meetup, the 3.4E is nevertheless a potent package that offers enthusiasts a taste of classic AMG performance on a more reasonable budget: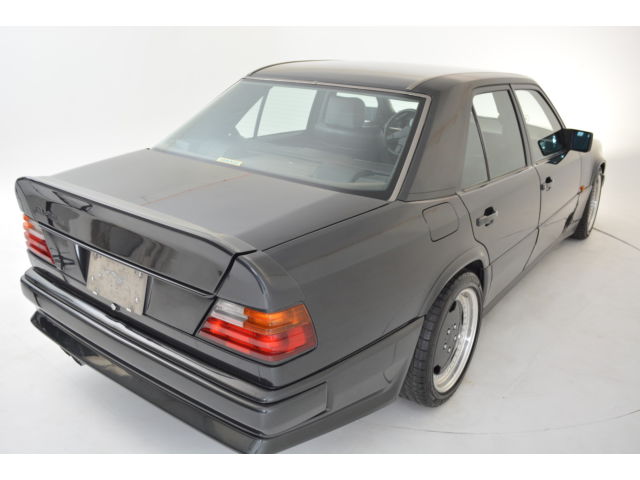 Year: 1991
Model: 300E AMG 3.4E
Engine: 3.4 liter inline-6
Transmission: 4-speed automatic
Mileage: 48,000 mi
Price: $34,500 Buy It Now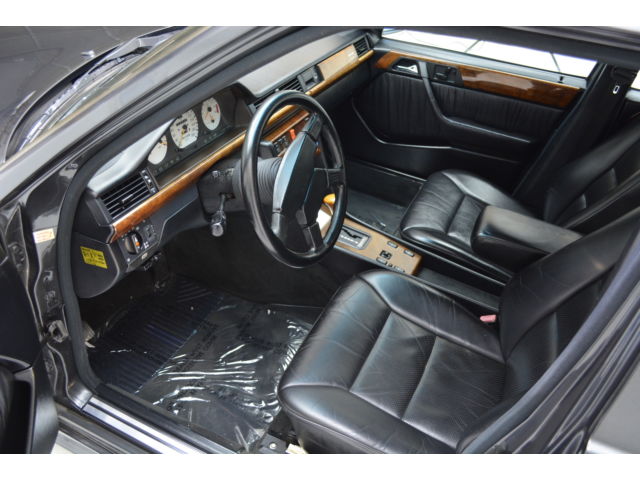 This car offers an interesting contrast to the 500E that was built on the same platform. This car is feels faster and more balanced compared to 500 E. The later merge AMG cars came later, and not offer same quality ,noise and feel as a pre merge cars. Price for this being equal to good 500E but any real Mercedes enthusiast will choose this AMG without question, unless he could find and afford the real Hammer.

This vehicles vin is WDB1240311B465137

This vehicle was legally imported from Japan and currently has a valid PA title. The mileage is displayed in kilometers which we cnverted to miles for the add.

Please keep in mind you are bidding on a pre-owned vehicle. Everyday driving can cause minor chips, dings or scratches on a vehicle. Unless otherwise noted in our photos or description these items are minimal, but may exist in some cases.If you have any questions about this or any of my other auctions please feel free to contact me at 215.392.6743. Thank you for your interest and I look forward to hearing from you.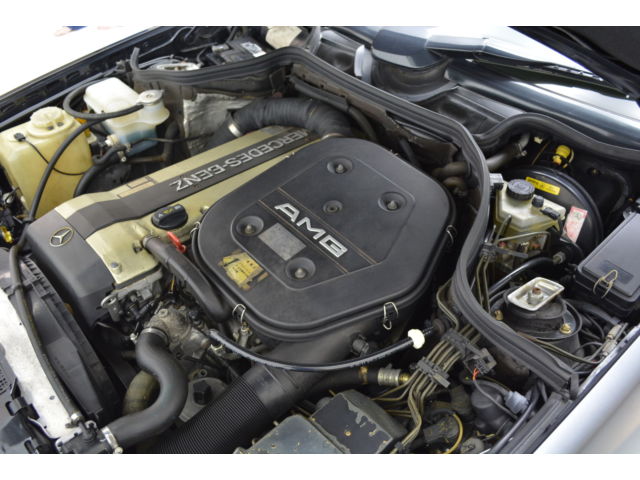 We looked at a similar 1990 3.4E from the same seller about a year ago. Compared to this example, the 1990 had single-piece wheels, double the miles and ultimately sold for $25,000. Is this car worth $10,000 more? The condition certainly is top and the low miles mean it's closer to collector status, plus the multi-piece OZ Racing wheels are worth a pretty big chunk of that difference on their own. For an enthusiast, you need to balance the desirability and legendary status of the 500E against the niche model offered here. Ultimately I think the 500E is a better looking car and long term is probably as collectable if not moreso, but finding one in similar condition with equivalent miles currently isn't likely to be possible at the same price point.
-Carter