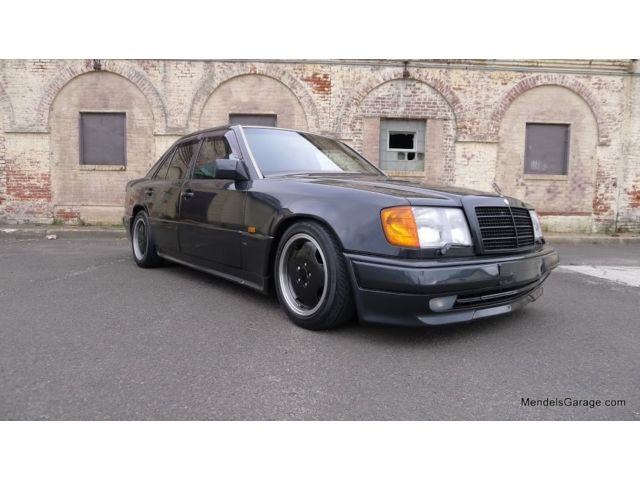 Pre-merger AMG products are perhaps the most copied and most sought Mercedes-Benz products from the 1980s. Like many famous works of art, there are plenty of copies, replicas and pieced-together pretenders out there. As with Ruf, Alpina and Hartge – amongst others – you could buy many of the AMG bits originally from authorized dealers and install as many or as few as you'd like. You could also have an authorized dealer install the bits for you. Therefore, the definition of what actually makes a pre-merger AMG a "true" AMG varies depending on interpretation. Most seem to feel that it required at least 3 items to be installed by an authorized dealer of AMG products; a strange definition in some ways, since you could buy, for example, a steering wheel, rear spoiler and wheels – thereby gaining no real performance advantage – but if installed by a dealer, it could be considered an original AMG. Of course, there was much more available than just those items, and the most desirable are the bespoke AMG-engined "Hammer" models with their massive V8s. Not everyone could afford those, so there were lesser models available too: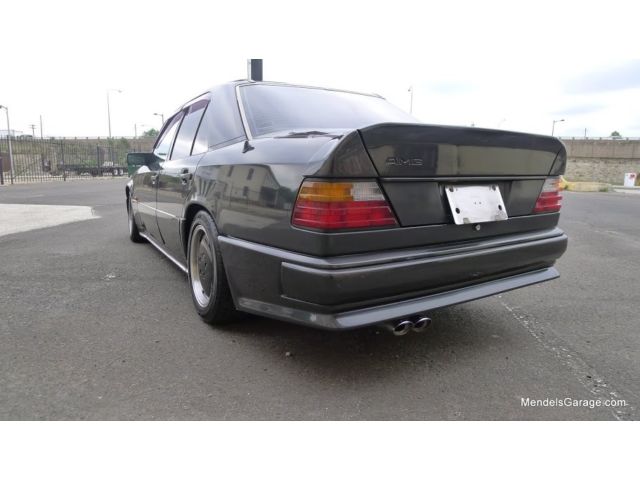 Year: 1990
Model: 300E AMG 3.4E
Engine: 3.4 liter inline-6
Transmission: 4-speed automatic
Mileage: 89,500 mi
Price: $24,990 Buy It Now
This 1990 Mercedes Benz pre merge AMG 3.4 ,2 owners car is offered for the first time in USA as the two other owners were owned by Amg enthusiast from Japan. This one is the 4-door variant, and is equipped with the 3.4L twin cam engine as opposed to the 5.6L found in the same bodied Hammers. It is in impressive condition, was only 127.000 km from new, and wears probably the best exterior color offered.

The big monoblock wheels were the perfect match for the body kit components on this car, and the silver outer lips set things off nicely. The 3-piece rear spoiler is a classic Hammer cue that never looks quite as good on standard W124's. This one shows the perfect stance.

This car offered with partial service history and all books and manuals in leather AMG pouch .

This car offers an interesting contrast to the 500E that was built on the same platform. This car is feels faster and more balanced compared to 500 E. The later merge AMG cars came later, and not offer same quality ,noise and feel as a pre merge cars. Price for this being equal to good 500E but any real Mercedes enthusiast will choose this AMG without question, unless he could find and afford the real Hammer.

This vehicles vin is WBB1240311B405554

This vehicle was legally imported from Japan and currently has a valid PA title. The mileage is displayed in kilometers which we cnverted to miles for the add.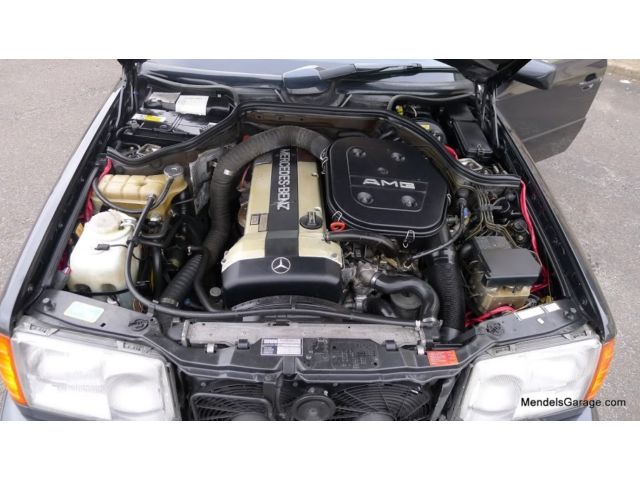 This 300E was fully upgraded with AMG products; it seems to sport the lowered suspension, and of course there are AMG Monoblocks and the purposeful body kit outside replete with the AMG exhaust. Inside we find the steering wheel and AMG tattoo on the dash, along with AMG gauges. Under the hood doesn't lurk the spectacular AMG V8, but instead an upgraded M104 AMG-built 3.4 liter, good for a claimed 268 horsepower – not too far off what the later 500E would produce in the grand scheme. That motor, and indeed the car's authenticity is backed up by a myriad of AMG advisory labels, from engine and chassis information right through the spare tire warning. With a U.S. registration and what appears to be very good documentation and service history, this car is quite appealing. And, compared to the current pricing on nicer condition 500E models, it's also fairly reasonable in price at just below $25,000. It's certainly much more rare than any of the factory models, and while the performance isn't quite up to snuff with the top-tier AMG products or later 500E, it's none-the-less a serious bit of kit that is seldom seen.
-Carter