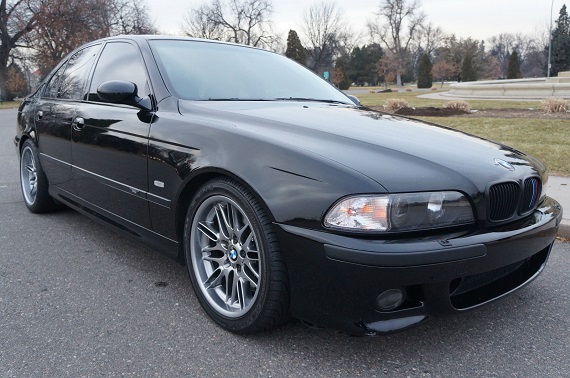 I'll start this post with the bad news; our reader Z sent in an awesome Dinan S3 spec E39 M5 that was supposed to run in this slot. Unfortunately, although the auction was slated to still be running it ended early, meaning we don't get to look at that car. Now the good news; because Dinan is a factory-backed tuner and the M5 is one awfully popular machine, here's another to fill the void! This particular example isn't quite as wild – without the supercharger, you'll have to make due with only around 450 horsepower from the naturally aspirated S62 with a host of Dinan upgrades: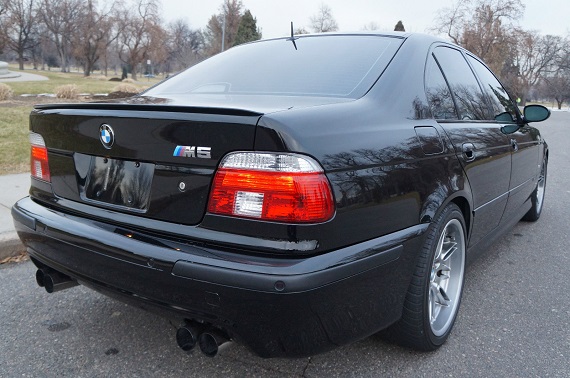 Year: 2000
Model: M5
Engine: 4.9 liter V8
Transmission: 6-speed manual
Mileage: 90,000 mi
Price: $19,500 Buy It Now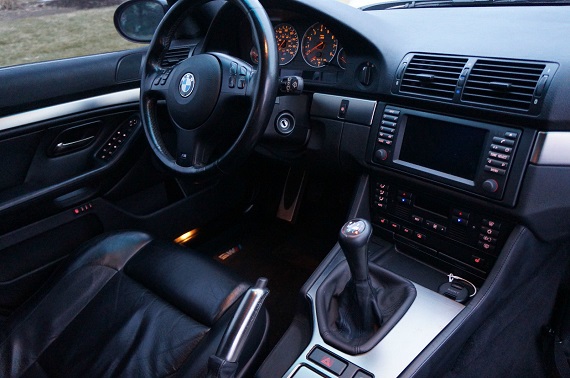 2000 BMW M5 DINAN
90,000 Miles
6 speed Manual
5.0 Liter V8
Navigation , premium sound, sun roof, plus winter package, heated leather seats, heated steering wheel, traction control, heated mirrors
Has Dealer installed DINAN Performance Parts : dual carbon fiber intake, DINAN free flow exhaust, and DINAN Stage 2 performance software
Very Nicely maintained e39 M5
Small rock chips on the front end bumper and hood from highway use
Black Paint is in Very Good Condition and interior is in near perfect condition.
This M5 the True Drivers Car ! Stock the M5 is at 400 hp with the current parts its at estimated 450 hp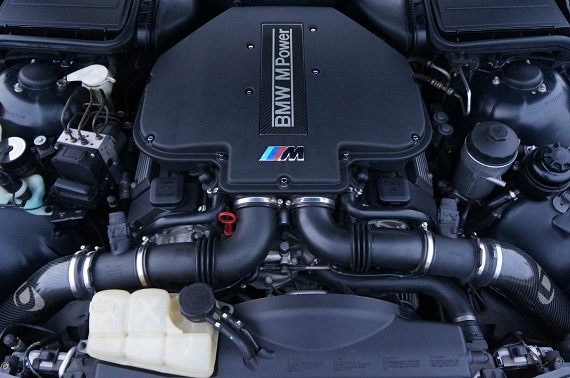 While the E34 is still a cheaper proposition than the E39 M5, there's no denying that the balance is beginning to tip in the favor of the later cars. They may not be handbuilt, but the impressed E39 chassis coupled with the Dingolfing-assembled S62 is certain to go down as one of the best all-around M packages ever produced. This black over black example isn't my favorite color combination on these cars but does look classy and channels the E28 model nicely. In terms of motivation, though, there's no contest – with over 100 horsepower more than the S38, this super executive will simply smash the early cars in a drag race and larger tires and brakes means that around a track the inline-6s won't keep up. The E39 also manages to be more luxurious; this car having the winter package which I love. The 28 degree air this morning could have nicely been met with a heated steering wheel. While these E39s are still a long way off from collector status, they're certainly one of the best driver's cars out there for the money. You'll pay more in repairs than you would on a new Jetta, but then this car really is in another league of performance than anything else from Germany under $20,000 – with the possible exception of the rapidly depreciating Audi RS6 which doesn't manage to be quite as involving to the driver and if anything has higher repair bills. The Dinan upgrades may be subtle on this car, but to me that fits the charm of the M5 even better.
Thanks to our reader Z for alerting us to the original S3 listing!
-Carter