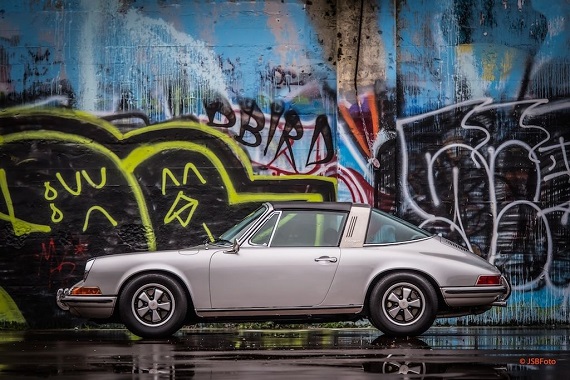 On the current market, the 911E has long been a personal favorite of mine for its marriage of performance and luxury. With a more powerful engine and more sophisticated suspension than the entry-level 911T, the 911E was aimed at buyers who wanted more from their Porsche, but did not want the full high-performance 911S. We almost might suspect it of being a GT if it weren't for the engine being placed at the rear of the car. Though that is essentially what the 911E was: an extremely capable performer that still delivered a high degree of comfort and luxury. While now they are more valuable than a 911T they do not manage to come close to seeing the sorts of values we expect from the 911S and for that I tend to like them quite a bit. The example we see here is a restored 1971 Porsche 911E Targa, located in Oregon. While the Silver over Black color scheme isn't the most exciting in the 911 range it possesses a certain timeless quality that will always have its fans.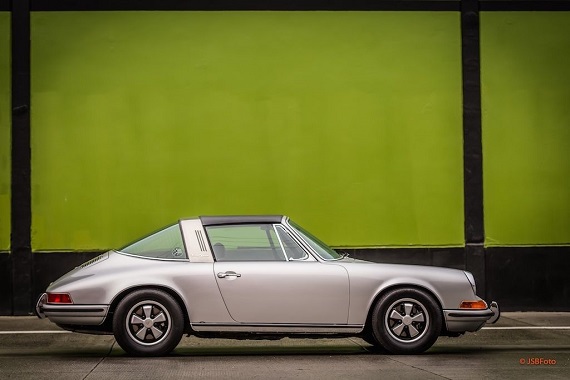 Year: 1971
Model: 911E Targa
Engine: 2.2 liter flat-6
Transmission: 5-speed manual
Mileage: 85,000 mi
Price: Reserve Auction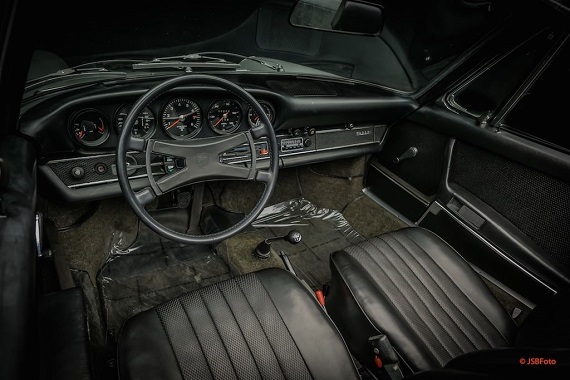 This auction is for an excellent, restored 1971 Porsche 911E targa in original silver. The engine is numbers matching, the transmission is a correct 1971, 5 speed not numbers matching. The transmission works beautifully and all seals were just replaced and new high end gear lube added a couple of weeks ago. I have around $60,000 in receipts since I have owned the car and those will be included in the sale.

I have the certificate of authenticity from Porsche (see pics.) and it will be included. Options include: tinted glass, targa top, black vinyl interior, 5 speed, Hi fi sound system which is original and it still works, "comfort package" and finally "S" trim which is standard on the E.

All of the pictures were taken this week both professional outdoor and indoor shots and a few additional pictures that I took with my cell phone to show the car in a variety of light conditions etc. I have an online photo album with about 150 pictures. I don't know how to put a link in this auction, message me and I'd be happy to send you a link to the pictures. I'm also advertising this car on Pelican parts and I have a link to the pictures there.

The engine has been completely rebuilt as well as cosmetically restored to show condition by famed Porsche engine building shop, Rothsport/Jeff Gamroth and it comes with a full build sheet and dyno. results (see pics.) and was just finished mid-December 2014. This engine has been run in and tuned on the dyno then the break in oil was changed and Brad Penn oil was added with a new filter. This Porsche has only been driven about 10-15 miles since being rebuilt. The mechanical fuel pump and brakes (PMB Performance), clutch etc. have been rebuilt. Two new interstate batteries that are the correct size to fit in the battery boxes are in place as well as new shift bushings etc. The tires are in great shape but are used, and several years old, will likely need to be replaced to pass inspections in Europe but should have a lot of life left if used in the U.S.

During the restoration this car got a high quality glass out, professional paint job with Lesonal Euro paint system and paint from Columbia Collision Center in Portland, OR. The under parts of the front hood and rear engine lid have original paint and are very nice. This Targa has had no accident damage and looks, drives and even smells (interior) like a new, or perhaps a one to two year old 1971 Porsche 911E.

The 4 wheels are the factory delivered, date matched original anodized 14 x 5.5 set, the spare matches but has a different date and it wears an original Michelin tire. Many components are original to this car such as the Sigla West German tinted windshield, period correct owner's manual and cover, jack and excellent, correct complete tool kit (there is damage to the end of one screw driver)…this car is missing nothing. This Porsche is one of only 975 E targas made in 1971.

I purchased this as a very solid project but there were some rust bubbles in the driver's outer rocker and moderate rust in the front suspension pan both of which have been correctly repaired with Porsche parts welded in.

This 911E originally came with a hydopneumatic front suspension which was replaced with an excellent 911S unit with aluminum calipers etc. The suspension appears to be original (shocks, struts etc) but may have had some work and or had shocks/struts replaced prior to my ownership. The front and rear suspension works great and were not rebuilt during this restoration. The ride height has been set to "euro" specifications and this car was given a 4 wheel alignment.

The interior is 100% original, all of it is either original to the car (dash and steering wheel, back seats, door panels, some of the carpet etc.) or replaced with nos or super nice used parts. There is one worn spot on the drivers side carpet, to the left and front of the drivers seat. It isn't that noticeable unless you know where to look and I opted for 100% original carpet with a tiny amount of wear rather than replace it with a new set which is not completely original. The targa top was correctly restored by autos International in San Diego. Every square inch of this car top to bottom was cleaned then polished and or painted etc. including wheel wells, inside of bumpers, fenders etc. This targa is restored with a large percentage of its factory delivered parts. Any parts that were not up to a very high standard were replaced with new old stock, excellent used parts or new Porsche factory parts and no reproduction parts were used. For example $1000 worth of nos tail light and turn signal lenses and headlight surrounds were sourced and installed. The turn signals have correct Bosch logos and triangle P Porsche logos and these are hard to find and no longer available from Porsche.

This 911E is believed to have about 85,000 miles and has been off the road for at least 12.5 years and possibly a lot longer. This car has been my restoration project and was restored over the last 7.5 years with help from Columbia Collision Center and the Porsche independent work shop's, Rothsport in Sherwood, OR for the engine build etc. and Matrix Integrated in Portland, OR for other mechanical work.

I'm a private seller, not a dealer. This restoration was a labor of love by me, and now I'm ready to move on to other projects. I'm selling this car "as is" with no warranty, express or implied. I've made every effort to describe this car accurately, but like any major purchase I urge the buyer to inspect the car prior to bidding.

Serious potential buyers are invited to send me a message through Ebay messaging if you would like to have my phone number and or have a link to 150 pictures. Again interested parties are welcome and encouraged to see the car in Portland, OR.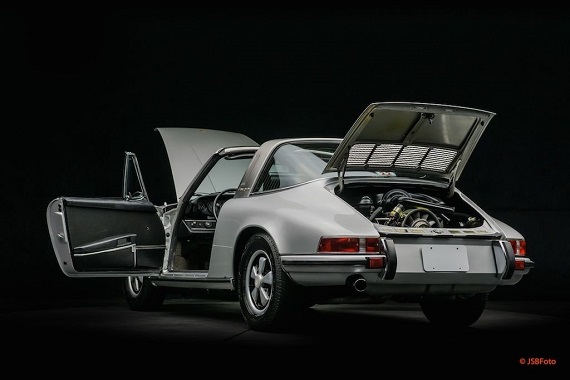 Bidding on this car has been surprisingly low, currently sitting at $55,100. I would not peg this as a six-figure 911, even if a 911E is capable of reaching those heights fairly easily, but I also wouldn't peg it this low either. Perhaps there is something that I am missing. The transmission isn't numbers matching so that will keep value down some, but otherwise the car looks in very good shape with a well restored interior and exterior. The seller does seem somewhat unsure about the mileage and there appear to be some gaps in its history. Maybe there is something lurking there that requires further inspection. If not, someone may be able to take home a pretty nice 911, for a fairly reasonable cost.
-Rob