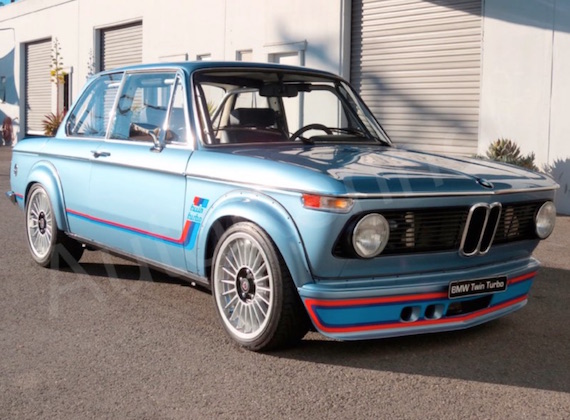 Part of the allure of vehicle tuning is to create something that a particular manufacturer may have glossed over. Whether it was a particular body style that wasn't offered with a certain type of engine, or perhaps a special livery never attempted, there a number of ways towards making that bespoke machine of your dreams. This 2002 you are seeing here has been breathed on heavily. It pays homage to the 2002 turbo, but has been beefed up with a 3.0 liter, twin-turbo inline-6 mated to a 5-speed manual gearbox. We've seen a few inline-6 swaps into 2002s before, but nothing quite as bonkers as this machine. Thanks to our friends at Classic Car Club Manhattan for the tip!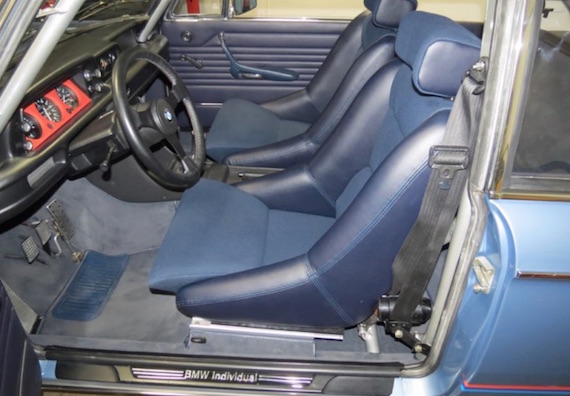 Year: 1972
Model: 3002tii
Engine: 3.0 liter twin-turbocharged inline-6
Transmission: 5-speed manual
Mileage: 2,900 mi since build
Price: $104,990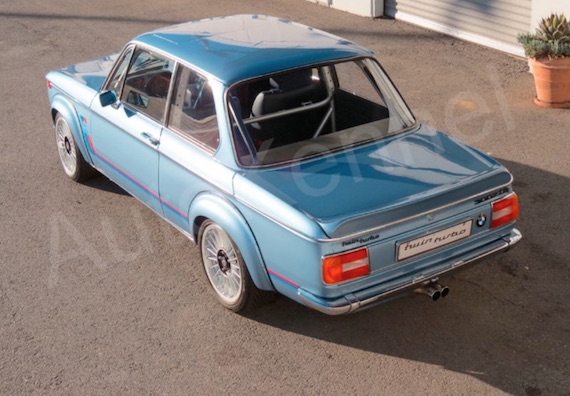 1972 BMW 3002 tti-l
3.0L Twin Turbo Lightweight
Custom Build to Factory Quality
Multiple Award Winner/Magazine Features
Stock #0702

VIN # 2761101
Extensive Build Records/Engineering Documentation
2,900 Miles Since Build
Fjord Blue on OEM Navy Blue Leather
5-Speed Manual Transmission (transaxle)
Clean and Clear California Title
Rotisserie Build
Multiple Best of Show Winner
Cover of Roundel Magazine
Well Respected/Active BMWCCA Builder/Owner
Straight/Dry Chassis
3002tti-l = 3.0liter 2002 twin turbo injected lightweight

Offered at $104,990

If you have any questions, please do not hesitate to contact Paul at 714-335-4911 or paul@autokennel.com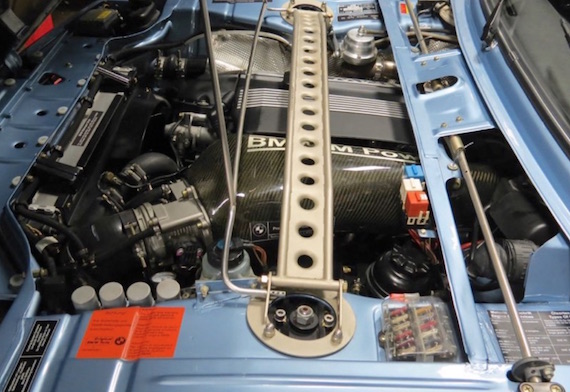 We've seen a lot of great stuff over the years from Auto Kennel, but this 2002 is on another level. Likewise, so is the price. The very best 2002 Turbos are reaching towards six figure territory, so this car is priced right around that same level. There's a lot of 2002 builds that I've come across that are undoubtedly fast but somehow miss the point and do a disservice to the original concept. With it's Alpina wheels, subtle air intakes and bespoke badging including the "BMW Individual" sill plates, this is one well done specimen. For someone like me who isn't a particular fan of current BMW styling, but still admires the advance in performance made by the company, a restomod such as this hits the nail on the head.
-Paul