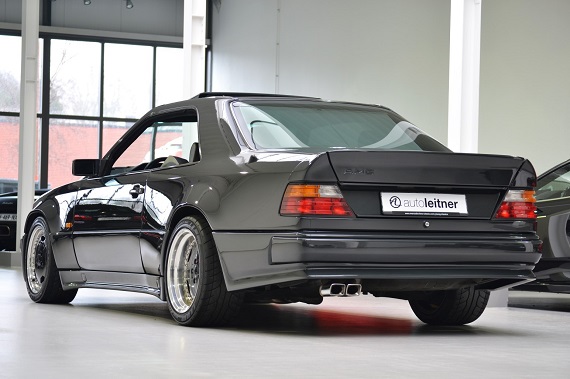 There are the pretenders, and then there's the Daddy. Or, in this case, there's the Hammer. No other widened car in the 1980s was able to capture the imagination and hearts of so many enthusiasts as the W124 Coupes, and there were plenty to choose from. From DP's shovel-nosed 911s to the straked Koenig creations, most of them were cool in an outrageous way but never pretty. AMG broke with that tradition, creating elegant lines that accentuated the design rather than underscoring the tacked-on nature of period modifications. The integration of the slick widened panels, perfectly matching wheels and upgraded interiors was met under the hood by another buck in 1980s tradition. As tuners like Dinan, Ruf, Alpina, Callaway, Abt and others all experimented with increasing power through turbocharging, AMG went old school with a monster motor. Rated at somewhere around 380 horsepower, the M117/9 four cam V8 provided the motivation to match the looks of the bespoiled W124. On top of all of this, you got Mercedes-Benz legendary bomb-proof build quality. The result was one of the best all around packages any modified car has ever come to market with: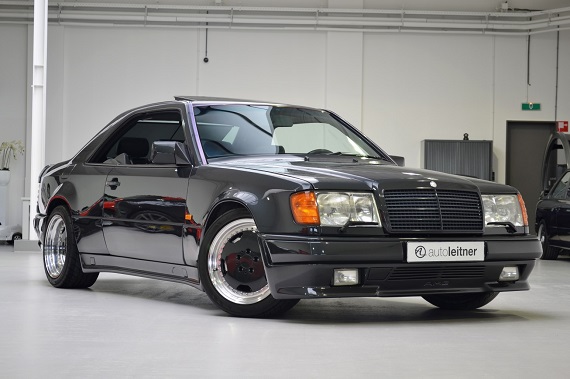 Year: 1992
Model: 300CE AMG 6.0 Widebody
Engine: 6.0 liter V8
Transmission: 4-speed automatic
Mileage: 77,000 km (47,845 mi)
Price: E. 149,500 ($168,359 today)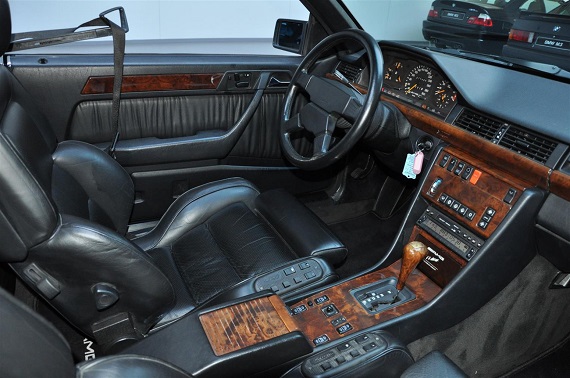 Extremely rare these 300 CE 6.0 AMG Widebody , also known as ' Der Hammer '! An icon of which only produced only 12 pieces worldwide. In the right color, 199 Blue black metallic , to emphasize the sinister character of this German musclecar . From front to back in immaculate condition and there is well over the years due. Vintage collector car with a good developing value…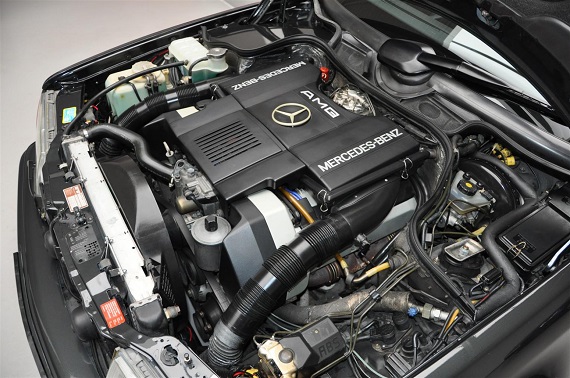 Wow. What does one say? It's just about perfect in every way. Typically black isn't my favorite color and especially so when matched inside, but here it's hard to see the Hammer in any other shade. Nearly 25 years on this is still the best package AMG produced, and it's one of my absolute top favorites for all-time best modified car. The period AMG market has been red hot over the past year to the point where frankly the nearly $170,000 asking price doesn't even seem outrageous to me. This car deserves to be placed alongside its rarefied counterparts; Lamborghinis, Ferraris and Porsche 959s. Compared to many of them, the ask is downright cheap. But the experience of owning a legend such as this car must be priceless.
Thanks to our reader John for the great spot!
-Carter