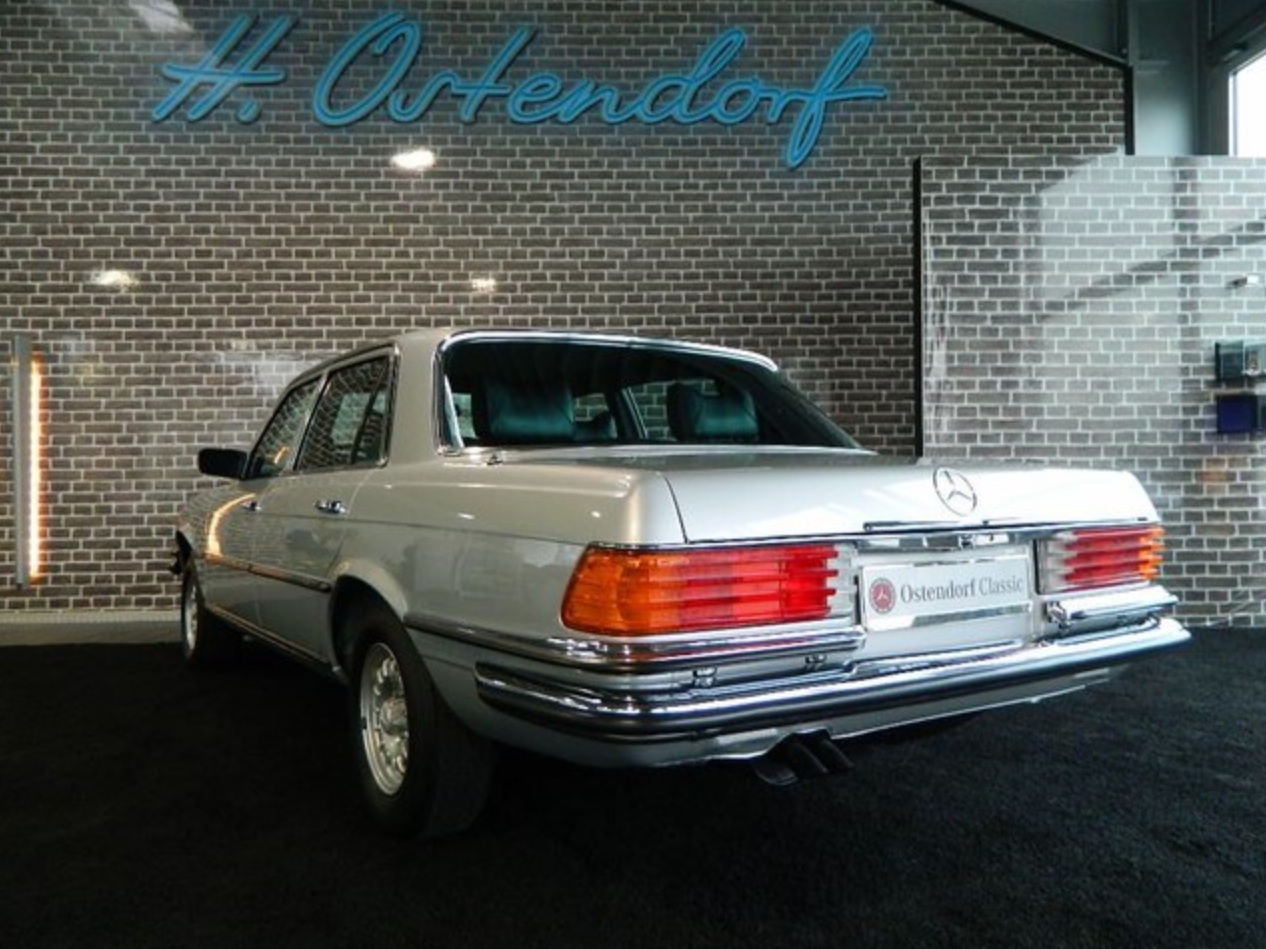 When it comes to V8s and Mercedes-Benz, the original 300SEL 6.3 is undoubtedly king. However, when it comes to capacity, the 450SEL 6.9 is the top dog. It still holds the title of the largest eight cylinder engine Mercedes has shoved into a production car this side of World War II and in its day it was a revelation of exactly how rapid a big luxury sedan could be. This big lump put out 285 bhp, a number which some say is conservative and 405 lb ft of torque. It also featured Mercedes' first application of self-leveling hydropneumatic suspension, popularized by Citroën. Anti-lock brakes were also an option, and this 6.9 for sale outside of Dortmund, Germany represents one of the first production vehicles to feature this advanced technology.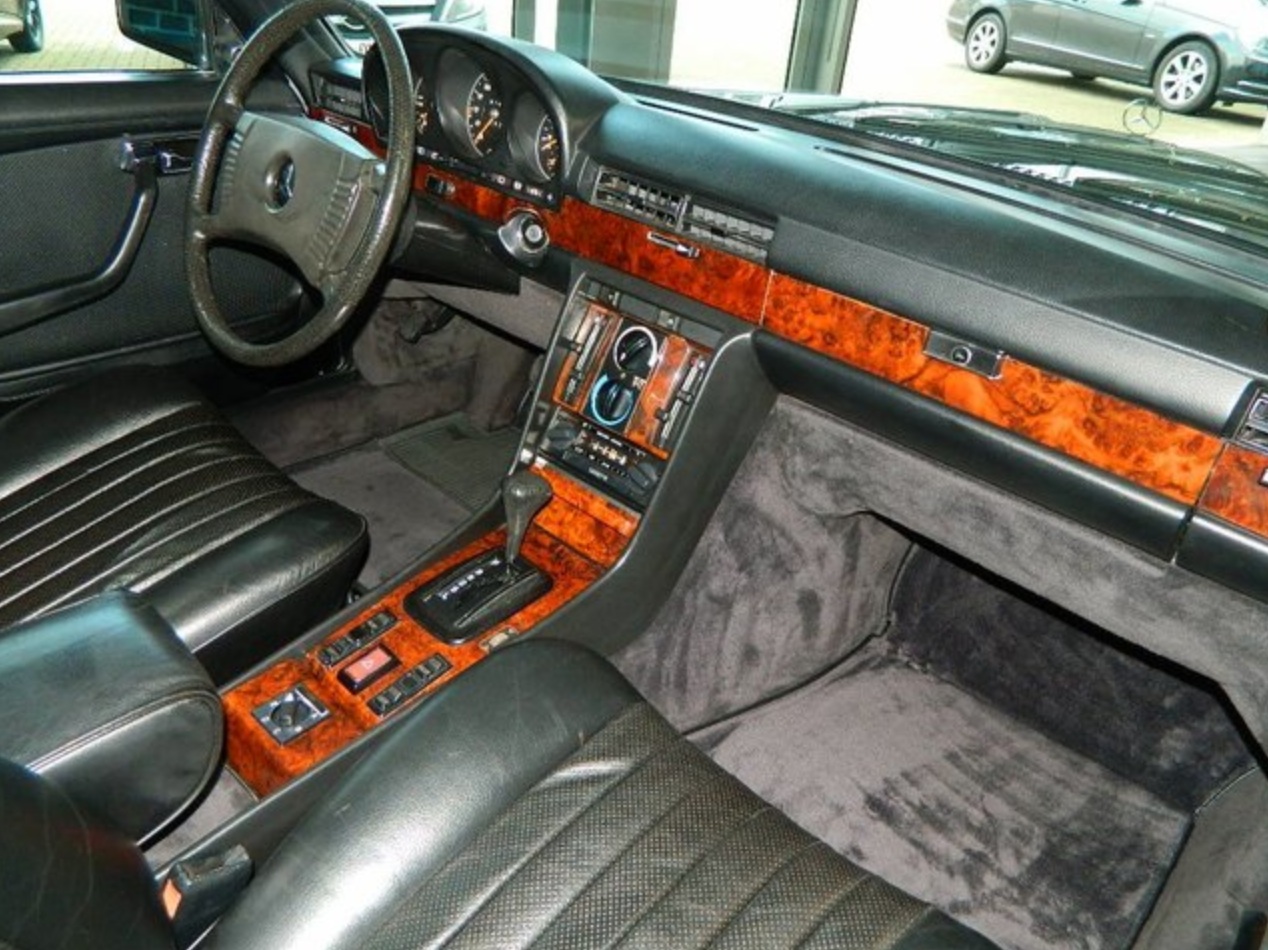 Year: 1979
Model: 450SEL 6.9
Engine: 6.9 liter V8
Transmission: 4-speed automatic
Mileage: 74,500 km (~ 46,292 mi)
Price: €54,900 (~ $74,263 USD)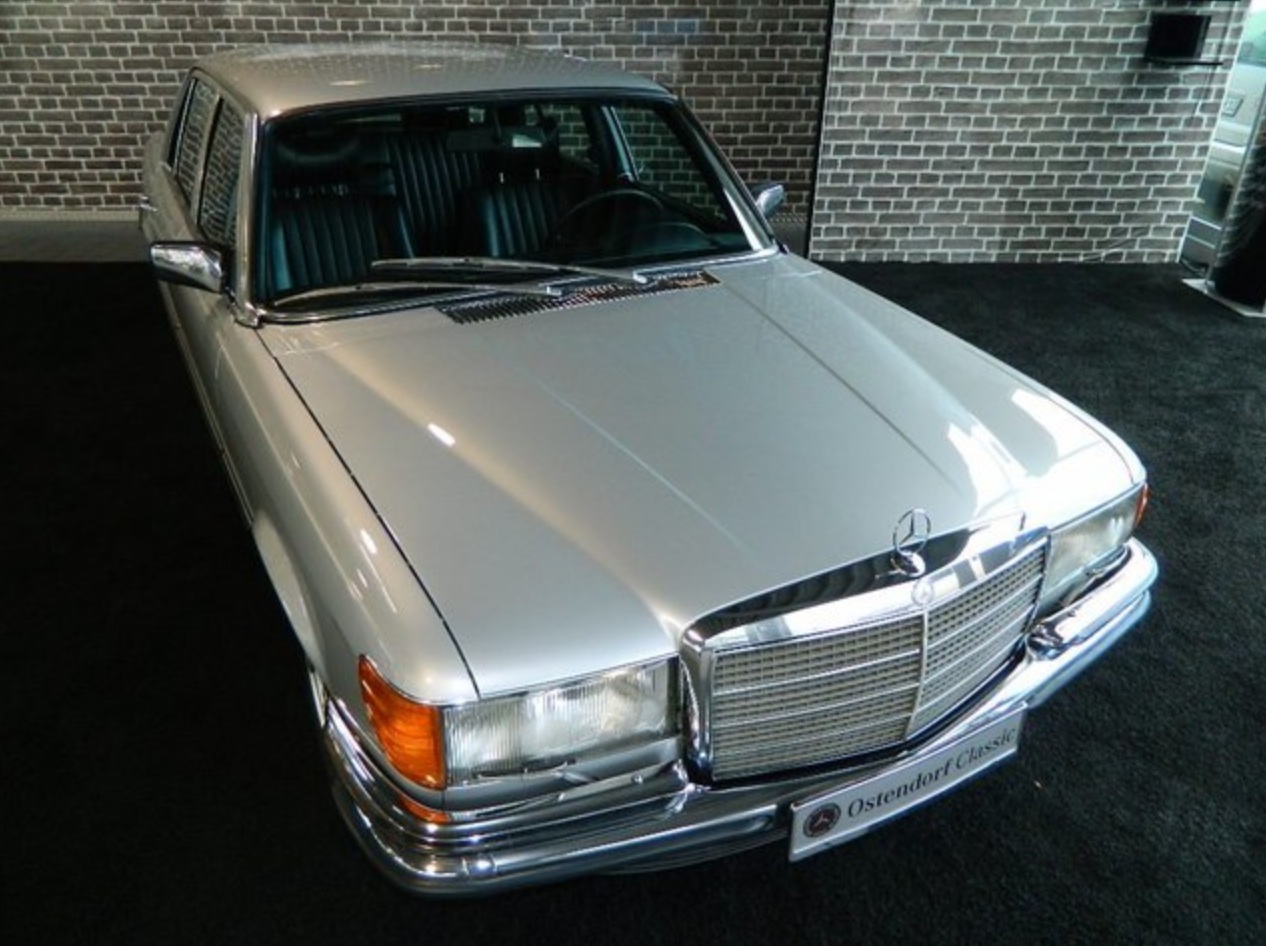 On offer is a 450SEL 6.9, it has undergone an extensive restoration in our workshop. Besides a large inspection including replacement of several wear parts, the paint was restored in the original color and all the rubber seals were replaced. The body is rust free. The vehicle also features leather and burl wood that are in completely original condition with a beautiful patina. The hydro-pneumatic suspension functions reliably and accurately. There were also five new Michelin XWX mounted on obsolete, original Fuchs wheels in the dimension 215/70VR14.

Finish: 735 astralsilber
Padding: 201 black leather upholstery

470 anti-lock braking system
259 radio Becker Grand Prix cassette full stereo
502 Rear view mirror right
260 delete model designation on the left
531 automatic antenna
261 delete 6.9 badge
640 five alloy wheels
215 Hydropneumatic suspension
451 tachometer
248 electrically heated rear window laminated glass
570 front folding armrest
286 luggage rack on the driver and passenger backrests
580 air-conditioning
330 center console with storage compartment
584 four power windows
400 folding armrest in the rear
420 automatic transmission, 4-speed floor shift
731 wood trim burr walnut
430 rear headrests
600 headlight wiper system
812 rear speaker stereo with a fader

Bold = Optional

We offer this fully equipped legend of the seventies, including new HU / AU, H-plates decrease and 12 months warranty. Sale under § 25a, differenzbesteuert. Subject to prior sale.

Contact:
Christian Nikolai, Mercedes-Benz Classic Ostendorf
Tel: 02381 425-732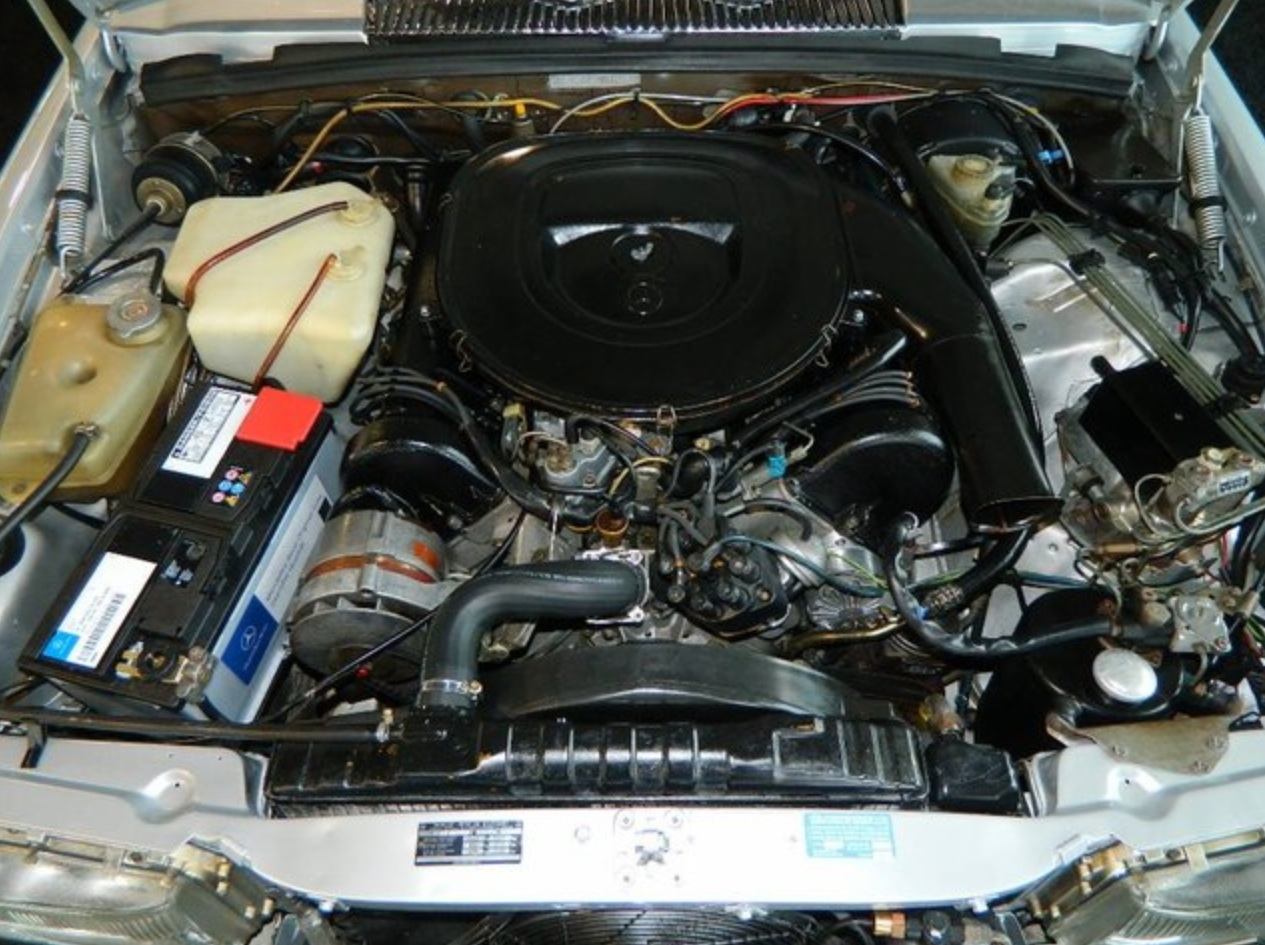 Renowned automotive journalist Brock Yates was handed a 6.9 by Mercedes-Benz where he drove it from Manhattan to Road Atlanta. When he got to the track, Yates drove the car for another 40 laps or 100 miles. The car didn't skip a beat. But the price of perfection at the time did not come cheap. The list price was about $40,000. Today, that would equate to over $150,000 in today's money. The 6.9 has never commanded as much as the original beast, the 6.3, but values are the strongest of any W116 Benz. Good runners can still be had for well under $20,000, with the very best having a potential to crest $30,000 to $40,000. Priced as it is, this 6.9 would only grab the attention of a monied collector, but even at that point, it's way ahead of the market.
-Paul