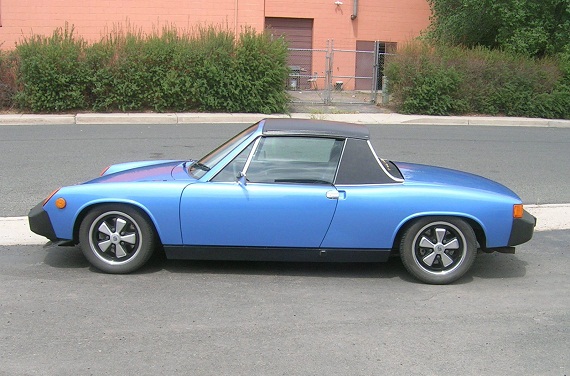 In this morning's post on the Audi TT's future collectability potential, I mentioned the Porsche 914. Long considered one of the most unappreciated Porsches, over the past few years the underrated and unloved 914 has quickly risen in its own right to be a collectable item. The most collectable are the original 914-6s, but of course the low cost of ownership for some time meant there are a lot of motor-swapped 914s cruising around. Some are better than others and not all are desirable – I'd take an original and clean 914 over a poorly swapped car. But some really grab attention, as this 3.0 engined car did to me: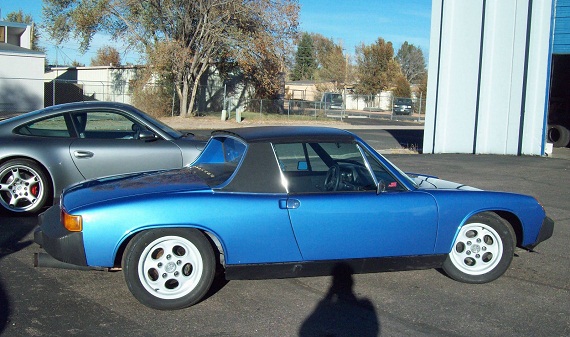 Year: 1976
Model: 914
Engine: 3.0 liter flat-6
Transmission: 5-speed manual
Mileage: 104,270 mi
Price: $30,000 Buy It Now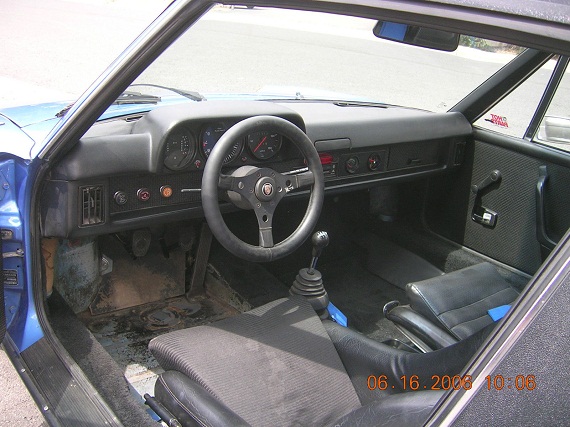 1976 914-6 Conversion

4762901410

3 liter Kremer Carrera S engine with E-cams + Carrera Tensioners

Collapsible oil return tubes

Factory 914-6 oil tank + front oil-cooler with aerodynamic scoop

Air box with pressure relief valve

11 blade fan and pulley

AR Euro-Headers

Supertraps and 1973 911 S muffler

Quafe-LSD gear box
10,000 miles since rebuilt at Alpine Porsche Audi Colorado Springs in the late 1970's
Full Chassis reinforcement kit
19mm master cylinder
S.S. brake lines
83-911 SC front cradle
Bilstein shocks heavy duty springs, boxed trailing arms
Rear springs are Weltmeister 200lbs
Scheel racing driver's seat
5 point safety belts, both sides
Triangulated 3pt roll bar, Custom Roll Bar unbolts to be used with top on or off
3 sets of wheels and tires included
Street tires are 20550R-15 Toyo proxy on 911 factory 15in Fuchs alloys
Race tires are street legal Toyo 225/50 ZR15 91W proxes R888 competition on 944 turbo phone dials
Extra set of wheels are 16×6 factory Fuchs
Front and rear adjustable trust bars, MSD ignition, 46 millimeter Weber carburetors, 911 guages
Britannia steering wheel, Z beam headlights, Euro tail light lens ,Porsche hood crest
Have over 35 years of service records and invoices.

Ancona Blue painted with Spies Hecker paint. The only body work was filling the holes for the fender side marker lights and mildly flaring the quarter panels to accommodate the 944 Turbo Phonedials, with new Toyota proxie R888's 225-50 ZR15. The car had no rust and has never been in an accident. Though the car is a very comfortable, reliable street car, it is also very effective on the track.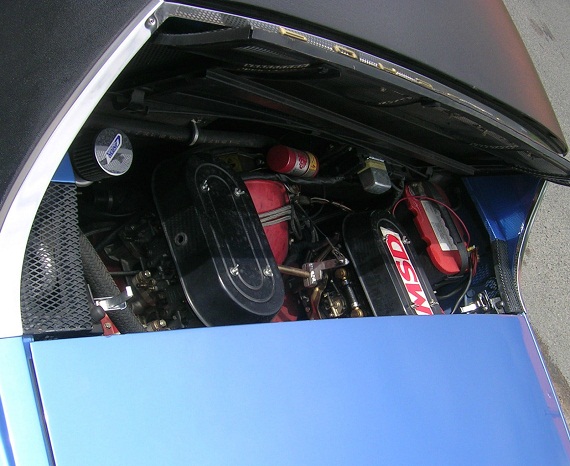 This car has been set up in the true Porsche dual-purpose nature to be an aggressive road car capable of track duty. As such, the chassis upgrades, beefed up suspension and brakes and sticky tires are welcome. Truth told, the look of the car on the original Fuchs is much better to me than the Phonedial look, but the inclusion of multiple sets of wheels leaves preference to the buyer. I think it is the first time I've seen 944 Turbo wheels on a 914, though. The Ancona Blue is very pretty and looks overall to be in good shape; a bit unlike the interior, which instead appears a bit haphazard. However, there isn't much there to fix or go wrong, so that should be an easy remedy. What you are buying, however, is one serious sounding motor – in this case, a Kremer built 3.0 flat-6 mated to a Quaife limited-slip differential. All in all, it appears to be well put together and for someone who wants a classic 914 with enough go to have fun on the track occasionally, this could suit the bill. The price, though, does seem pretty steep for a non-original 914 and for $30,000 you could pick up a bunch of occasional track cars that would probably be quicker. A neat package overall that is definitely unique
, but perhaps a bit overpriced.
-Carter