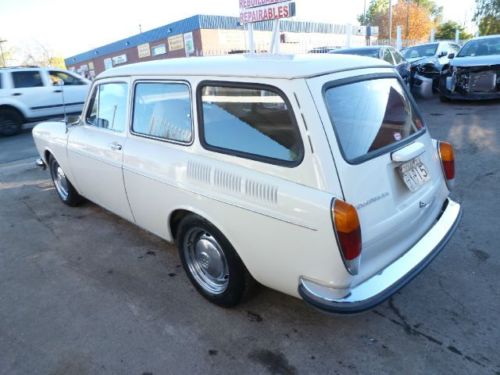 We've featured a few Squarebacks in the past few months, the most recent being a neat resto-mod 1967 model that remains for sale with bidding still fairly low. If you want to stand apart from the rest of the aircooled crowd, the Type 3 and Type 4 cars are a great way to do it, with a little wagon practicality thrown in for good measure. Today's examples are one of each, both in need of a little love to be complete. Which would be the project you'd choose? Let's start with the 1971 Type 3: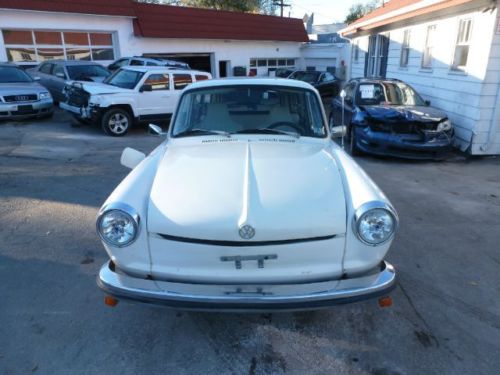 Year: 1971
Model: Type III Squareback
Engine: 1.6 liter flat-4
Transmission: 4-speed manual
Mileage: 34,108 mi
Price: $5,700 Buy It Now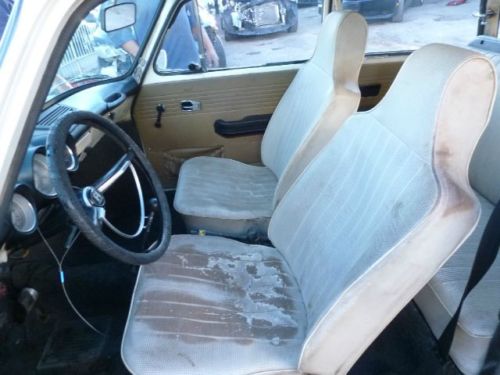 THIS IS A RARE 1971 VOLVKSWAGON JETTA, CAR RUNS. IT IS A NICE CAR TO COLLECT. ITS IN GOOD CONDITION ALL AROUND WITH GENERAL WARE AND TARE DO TO ITS AGE. FOR MORE INFO CALL CARLOS AT 720-252-4725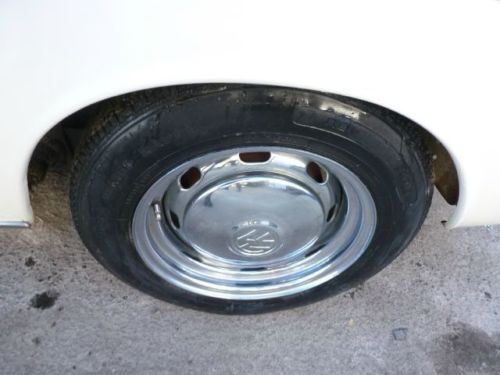 A sure way to not show you're an enthusiast is to mislabel your car for sale. It also eliminates it from most searches, since people looking for a Jetta Sportwagen aren't looking for a 1971, and most people looking for a Squareback know enough to call it by the correct name. Other ringing endorsements for you as a seller are great spelling, lack of detail and generalized statements that offer no real information, such as "CAR RUNS." Thanks for that. Well, if you can get over that, it's a clean slate to either restore mildly as a runner or wildly as a show-ride. It appears pretty clean but in need of attention; unfortunately, the price doesn't seem to reflect that and I feel the car is pretty substantially overpriced in it's current condition. Perhaps the Type 4 is the way to go?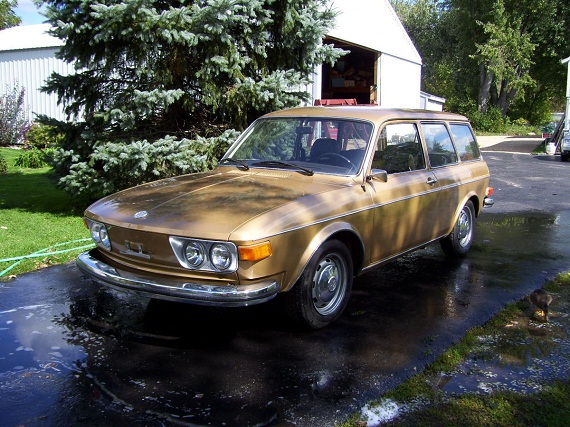 The Type 4 introduced a host of improvements over the Type 3 including new engines, revised suspension and more aerodynamic bodies. Unfortunately, not included in the improvements was the looks; while they're certainly unique, I don't think there are many people that would argue the looks of the later cars improved over the original. They did manage to channel a bit of the RO80 design and the Europeans got much prettier single piece flush lights, but this model doesn't have those. Despite that, this car caught my attention with the pristine exterior finished in period-appropriate gold: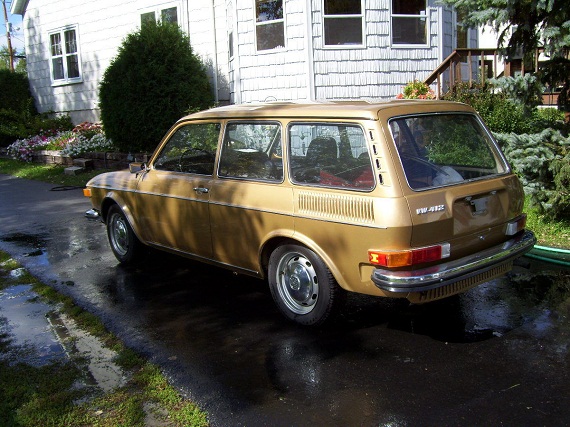 Year: 1973
Model: 412 Variant
Engine: 1.8 liter flat-4
Transmission: 4-speed manual
Mileage: 56,000? mi
Price: Reserve auction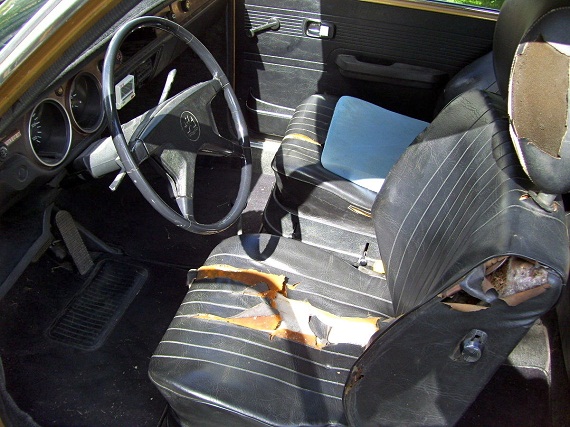 A really nice '73 412 wagon. Except for a very expensive paint job the car is all original. I purchased it from the original owner in North Dakota with about 68K miles and had it repainted because the paint was really faded. It has been in my storage facility for 20 years but now find at my advanced age it's time to let some of these cars go. The interior will need a complete redo. The vinyl seats are cracked and ripped. No rust anywhere.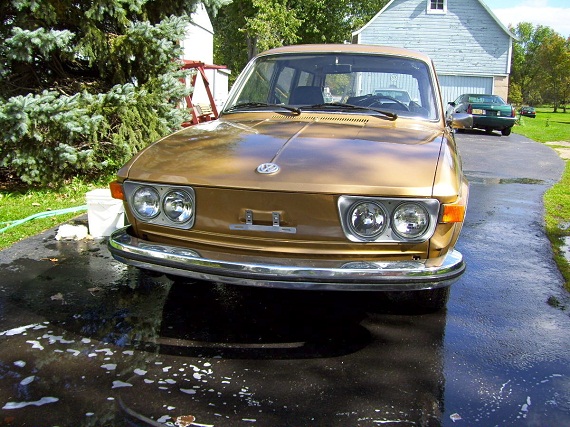 Miles are off in the description and the interior is trashed, but with no rust and what appears to be decent paintwork, this too could be a clean slate to build a mild to wild ride. You'd definitely stand further apart from the crowd with this model, but I bet it would draw attention. This car is offered in a reserve auction, so it will be interesting to see where it ends up; with the paintwork done I'd say it's worth more than the Type III, but not much more. These cars both strike me as $3,000 – $4,000 at most cars based solely on their rarity, but as I said, if you'd like to stand out, here's a great way to do it.
Which would you choose?
-Carter