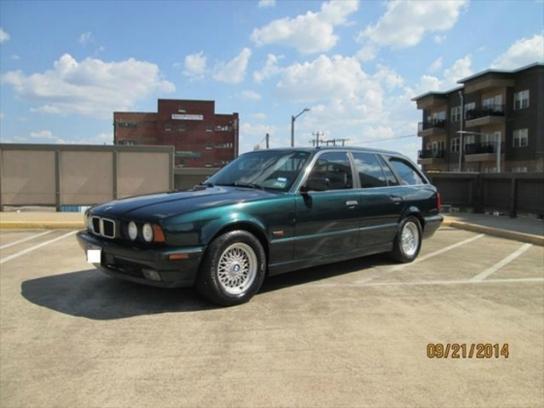 Yesterday I wrote up a very clean '94 525i Touring for sale here in California with only 76,000 miles on the clock. Right after I save that piece I ran another search for E34 wagons and came across this example for sale in Waco, Texas. Though it is the same color, it differs in a number of ways from the first car and I thought it would make for an interesting would you rather sort of question to round out my Wagon Week posts.
More often than not I have trouble deciding between two cars that are very similar vs. ones that are very different. Throughout the course of my recent car shopping adventures I've looked at everything from the new M235i to a 911 SC Targa, the latter mostly just out of pure curiosity, lord knows I can't afford one. However now that I've narrowed my search down to 5 different cars, all from the same manufacturer and all sharing design traits, I'm finding it even more difficult to make a decision. I think choosing between an old Porsche and a new BMW would have been far easier than choosing either an E34 or E39 5 Series. Harder still would be to choose between the car you see here and the 525i Touring I posted yesterday.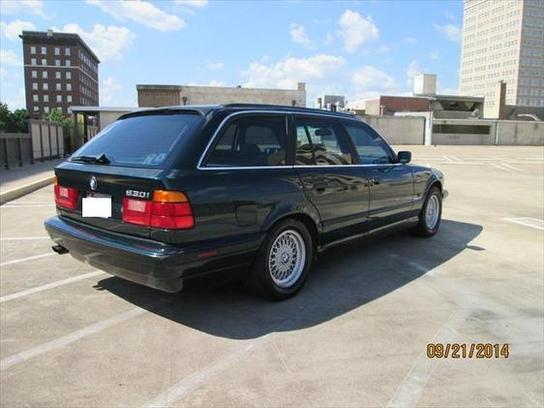 Year: 1995
Model: 530i Touring
Engine: 3.0 liter V8
Transmission: 5-speed automatic
Mileage: 178,200 mi
Price: $4,000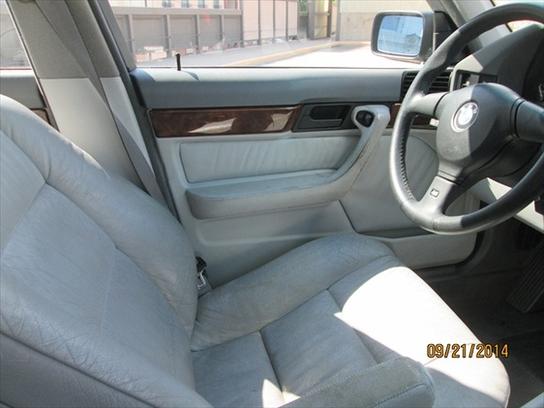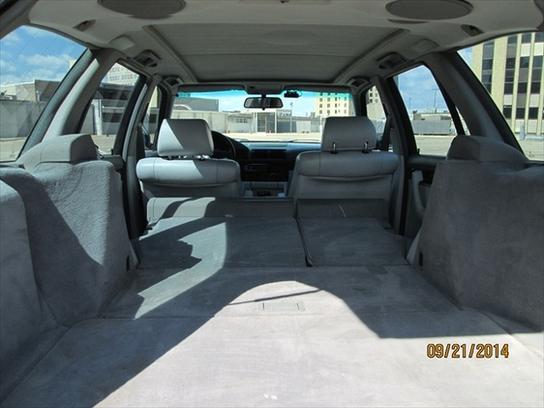 On the one hand, this car has a little over a hundred thousand miles more on the clock and the interior shows that. On the other, it could be worse; no dangling headliner, no rips, tears or major stains on the carpet. The Light Silvergrey leather works nicely with the Boston Green Metallic paint but overall these lighter interiors always show their age more than Parchment or Black, and this vehicle is no exception. However, this is the 530i and the case can be made that a bit of a rough appearance is worth dealing with in exchange for the strong 3.0 liter "M60" V8. Reaching a peak of 215 hp @5800 rpm and 214 lb-ft torque @4500 rpm, the 530i Touring will be a much more exciting drive than the 525i with its 190hp inline-6. If you're a power hungry loon like myself, you probably don't need further convincing that this is the better choice but allow me to sweeten the deal.
Though this car has the extra Benjamin of miles, its also had all the work done that goes with them. New radiator, new rotors, pads and calipers, new window regulators and motors, new fuel tank and fuel sending unit, new shocks, new AC condensor, new oxygen sensors…OK I think you get the point. Basically this car has had everything replaced (by an ASE certified specialist I might add) that one would need to replace at this point in the vehicle's life and even some minor upgrades made. The seller added a brand new M Tech II steering, which is one of the best I've ever had the pleasure of putting my hands on. He mentions the addition of a custom exhaust as well, that could go either way but I'd like to give him the benefit of the doubt, hope that it sounds good. The only thing that really bugs me is the addition of the Alpine head unit, the upgraded speakers I'm fine with but if you're going to add a modern head unit to a vehicle like this, at least get one that looks period correct. Other than that one little thing, I like whats been done here, it makes for a very compelling package.
So would I rather have the high mileage 530i V8 with a more weathered look or the crisp low mileage 525 I-6? Honestly, I'd have to drive both before really making that call but based purely on the information available to me via the world wide web, I think I'd say give me that power and lets go bahnstorming with the whole family.
Cheers
-Andrew