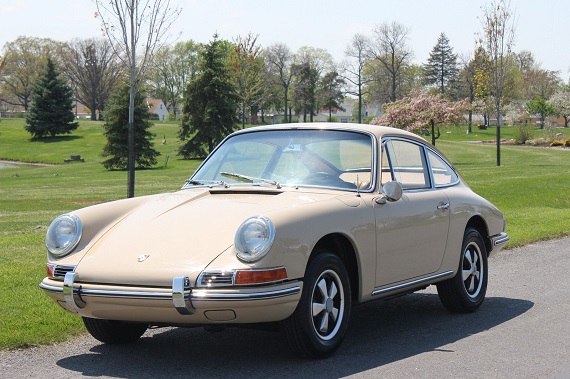 I am a big fan of variety and selection when it comes to car color. As such, I really enjoy coming across variants I haven't seen before. While I have always been aware that Sand Beige existed and was available on older Porsches, I cannot recall actually coming across one. Now, I will say, Sand Beige isn't an exciting color. This doesn't make me take notice in the way a Blood Orange 911S or Riviera Blue GT2 does. It isn't electric, but it is different and I still enjoy taking in any color simply so as to understand the nuances of the shade and the subtle distinctions that distinguish it from standard colors available at the time. Here we see it on an early short wheel-base 1966 Porsche 912, located in Ohio, with a nice Tan interior and 70,160 miles on it.
Year: 1966
Model: 912
Engine: 1.6 liter flat-4
Transmission: 5-speed manual
Mileage: 70,160 mi
Price: Reserve Auction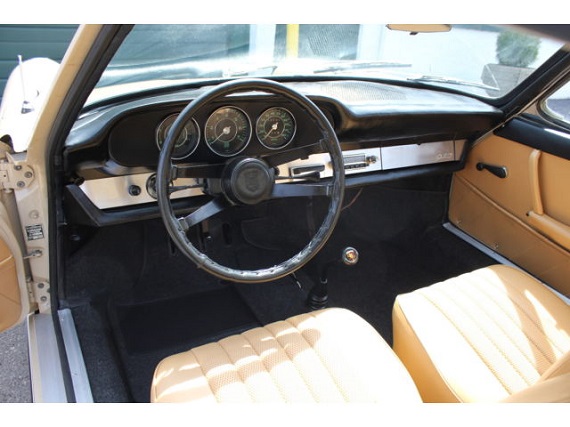 Chassis# 451872

Engine# 741346

Gearbox# 222492 (912/1) 5 speed

Paint Code: 6607 Sand Beige

A 1966 Porsche 912 SWB 3 gauge coupe, Sand Beige with a beige interior. All matching numbers according to the COA. Options include:

• Sunvisor with make up mirror

• Tinted windshield

• Tinted rear window

• Pheonix Tires (165/15)

A lot of work was recently done such as a paint job and body work, a new interior. Original Blaupunkt radio. The engine was taken apart and new rings and pistons were installed including brand new Carburetors, and many other parts. The car originally came with a 'four hole grill', the holes are still there but it is currently fitted with a 'two hole grill' due to unavailability.

This is a beautiful and very presentable driver but it is not a fully restored car, there are some blemishes(which you can see in pictures and new headliner has been patched up by the sunvisors and rear view mirror).

Its not been driven much after all the mechanical work.

A very elegant early short wheel base driver. These early 912's are increasing in value but becoming very hard to find.

Any questions, please message or call Frank at 2166452100. (We can help to make arrangements for worldwide shipping.)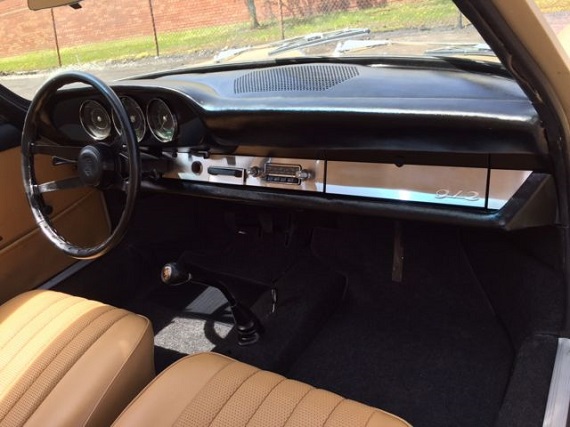 As the 911's little brother, the 912 is the less expensive alternative that offers greater simplicity but still comes with a driving experience and appearance that closely mirrors that of the 911 itself. For someone in search of vintage Porsche style they are hard to beat on value and as the long-hood 911 market has moved up so rapidly we've even seen the cost of the 912 take similar strides. They are still much cheaper than a 911, especially for a driver-quality model like the one we see here, but there is also a good chance the market for them will continue its movement upward if not at quite the same pace. There are a few blemishes to this one visible in some of the detail shots, but overall both interior and exterior look in rather good shape on this 912, certainly given that it is, after all, nearly 50 years old. Current bidding is lower than I would expect at $25,300 and the reserve is unmet, but perhaps we will see that begin to climb more prior to auction's end. The 912 market has been somewhat tough to gauge, but I would expect this one to sell for somewhere in the mid-$30Ks as a reasonable sell.
-Rob