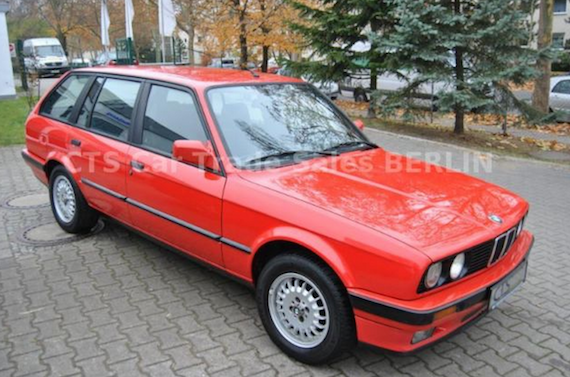 As we round out Wagon Week, let's take a trip to Deutschland to look at one of the cleanest, most compact longroofs around. The E30 Touring is just now importable to the US but is still quite a rarity on these shores. In Europe you can find them in all varieties and in all sorts of condition, but today's little 318i is quite a gem. Having covered less than 50k miles in its quarter century, it looks stunning inside and out, especially with the always-excellent Shadowline trim option. The grey cloth looks clean as new and I much prefer it in these cars to the ubiquitous leather we get in Bimmers here; it's a nice reminder that, while very cool, this is also a utilitarian, base-model little wagon. These days we Americans are starting to have access to some great E30 Tourings including the beefy 325ix, but it's hard to beat this red 318i for good-looking simplicity and value.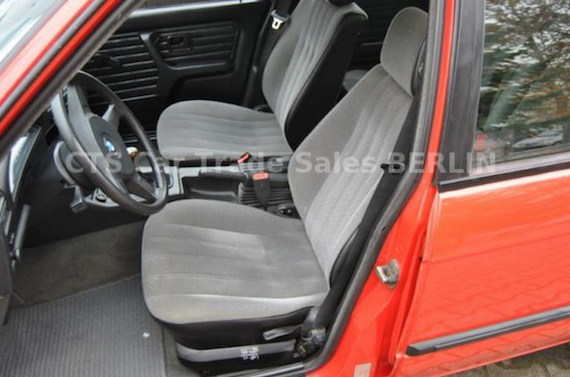 Year: 1990
Model: 318i Touring
Engine: 1.8 liter inline-4
Transmission: 5-speed manual
Mileage: 78,000 km (~ 48,466 mi)
Price: €6,950 (~ $7,832 USD)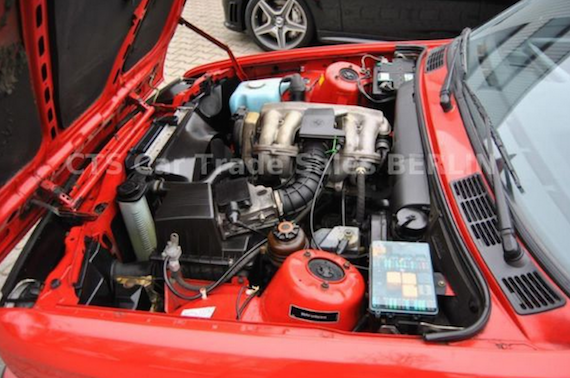 Additional equipment: tinted windshield (with belt filter above), tilting / sliding sunroof mechanical (steel)

Other equipment: Outside amenities: Shadow-Line, tachometer, rear compartment heater / climatisation, windscreen laminated glass, bodywork:. 5-door, headlight range control, engine 1.8 Ltr – 83 kW KAT, headlight H4, glazing green tinted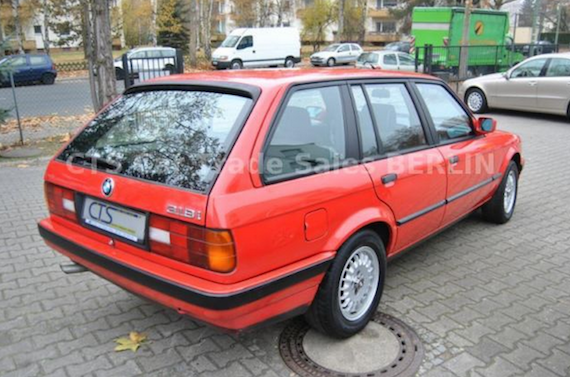 Roughly $8k for a nearly-new little red wagon sounds about right to me. Those of us out there enough to spend an entire week looking at longroofs admire their versatility, good looks, and unassuming nature. This German has all of that in spades and would be a unique and perfect daily driver.
-NR