While "Wagon Week" is one of our favorite features, I've tried to look at cars this go around that are slightly different than the normal candidates we examine. As such, while typically I look at the infamous W8 version of the Passat and it's headline grabbing, innovative engine or the lighter weight 1.8T 5-speed, my preferred configuration, this time we're looking at what was a popular platform – the GLX 4Motion. Equipped with a silky smooth 30V V6, as it was with the B2 generation underneath the B5 Passat was effectively an Audi A4 and shared the same all-wheel drive technology with updated 4-link suspension. That gave the Passat a refined and capable drivetrain and composed suspension setup that made it feel more upscale than the B3 and B4 generation had been. For enthusiasts, unfortunately if you wanted the all-wheel drive option coupled to a manual, you'd need to select an Audi over the more budget-friendly Passat or wait until the introduction of the 1.8T 4Motion later in the B5.5 model run. But many selected the package none-the-less, a capable and competent upscale cruiser that punched north of its price point and was a value luxury car: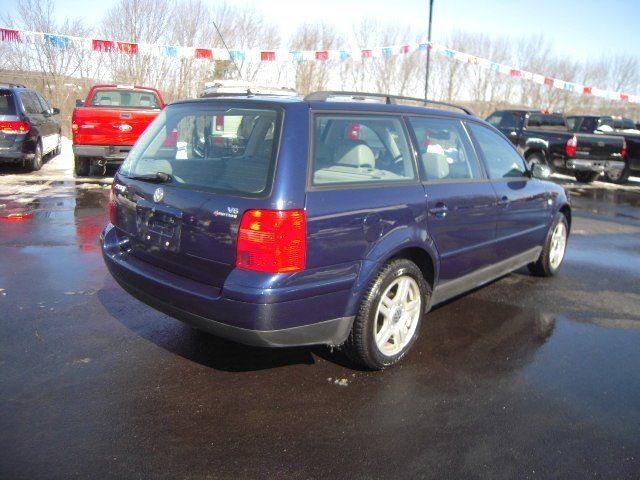 Year: 2000
Model: Passat 2.8 GLX 4Motion Variant
Engine: 2.8 liter V6
Transmission: 5-speed automatic
Mileage: 103,790 mi
Price: $5,995 Buy It Now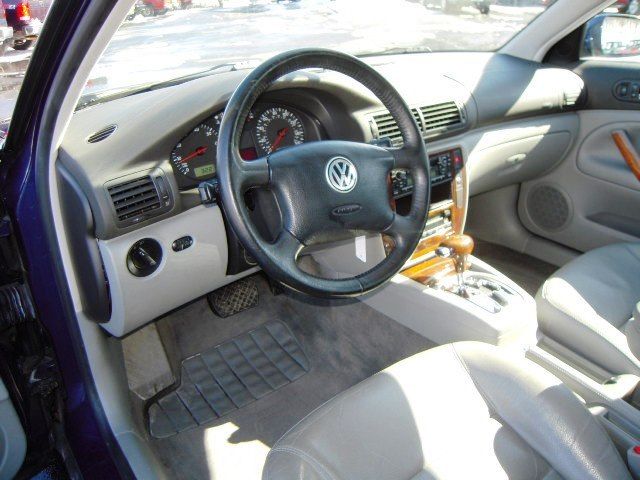 VERY LOW MILES! IN EXCELLENT SHAPE INSIDE AND OUTSIDE! VERY WELL MAINTAINED! Come over to our dealership for a test drive and see for yourself what a beauty this Passat is!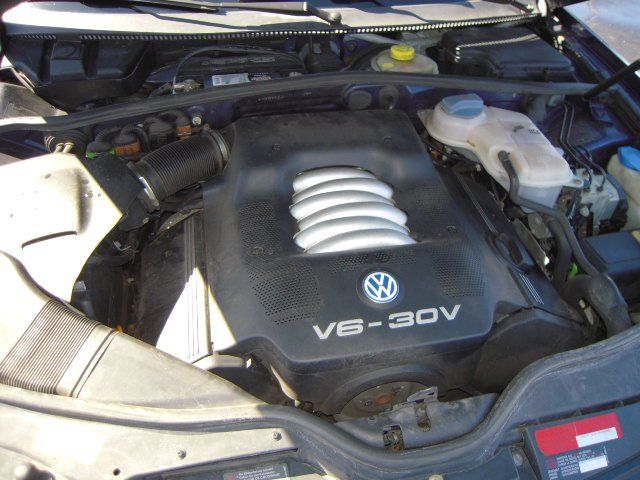 Not much information is offered, but most of these GLX models were fully loaded, including wood trim, electronic climate control, electric heated seats and premium audio. They also got larger 16″ wheels, with the GLS models relegated to 15″ stock. The color is Indigo Blue, and with grey leather we can find out that this was one of supposedly 37 that were sold in this configuration in this year, with 342 sold in this color combination overall. Most of those are the later B5.5 configuration, which again took the Passat slightly more upscale than this generation with glitzier trim. Miles are lower and these V6 models are pretty hardy models, though with no reported records you'd probably want to do a full pre-purchase inspection. Personally I like the more simple, lighter front drive models; in either V6 or 1.8T configuration, they're a bit more tossable and get better gas mileage when coupled with a manual transmission. However, if you want the versatility of a wagon with all-wheel drive, this is one of the most affordable and reliable German options out there, and the design has aged well, still being very handsome and understated without looking as dated as some other contemporaries.
-Carter