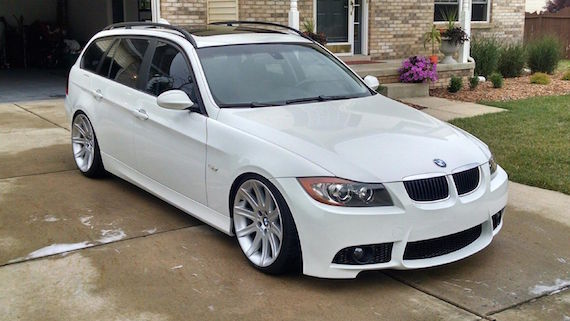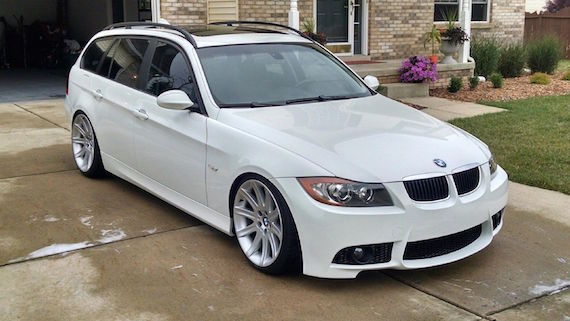 While we certainly all love the idea of the pavement-stomping, Bahn-burner muscle wagons, sometimes that just isn't practical. Yes, I dream of RS6 Avants, smile at the many E63 Wagons in my area and fanboyishly took tons of iPhone pictures when I saw an M5 Touring (with foreign plates), but those crazy longroofs are as expensive and rare as they are awesome. For the family-man enthusiast, a spruced-up standard model can be a more achievable dream. Today's E91 fits that bill perfectly, accentuating the sharp, long lines of this generation of 3-series wagons with an M3 front bumper and very low coilovers. The OEM+ look is continued with 19″ Style 95 wheels off a 7-series, while the car also comes with blacked-out 5-series rims as well as the originals. The clean look is continued inside with a gorgeous brown leather interior. It may not be the craziest performer, but it's a beautiful and useful wagon that will make trips to school, the grocery store, and sports practices a little more special.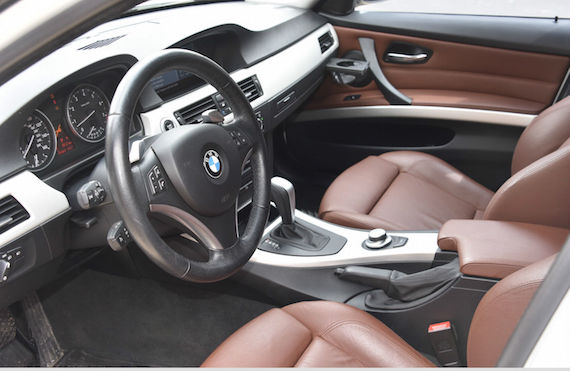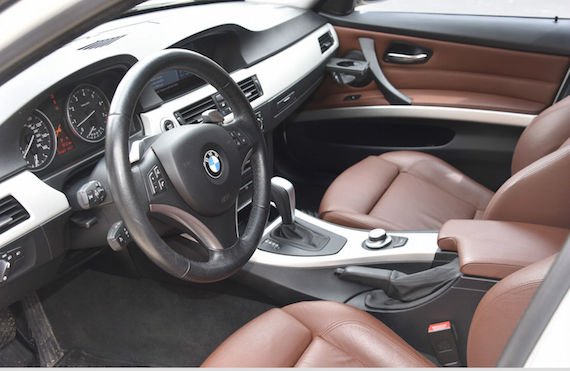 Year: 2008
Model: 328xi Touring
Engine: 3.0 liter inline-6
Transmission: 6-speed manual
Mileage: 52,000 mi
Price: $19,900 OBO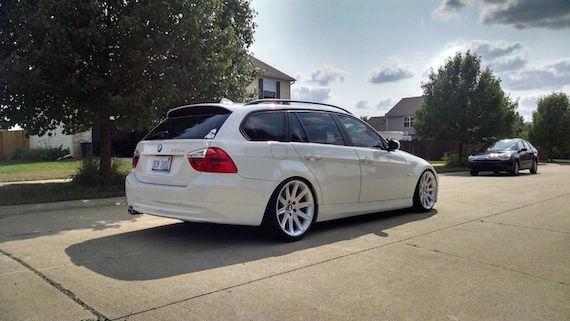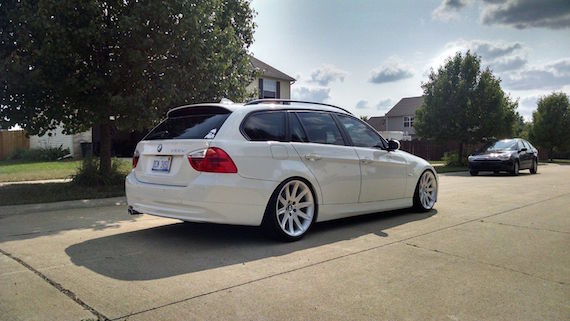 A flawless, meticulously owned vehicle. You will not find a cleaner vehicle of this age out there. It feels and drives like a new vehicle…it even has the smell of new leather interior.

(Rare) Alpine White with Terracotta/Black Interior. Every factory option, and package available, is on this all-wheel drive vehicle.

52,xxx miles.

Three sets of wheels: (i) 19″ Style 95 wheels, (ii) stock wheels, (iii) black wheels (see pics)
225/40 & 265/35 Continental Conti-Extreme DWS, with less than 5k miles. Fortune Auto Series 500 coilovers with custom spring rates and shocks. Firmness can be quickly and easily adjusted by turning a knob under hood.
(2 different options for the front suspension.)
fortune-auto.com/500series.htm
M3 replica bumper with 3k HID foglights.
DTEC LED (Adaptive) Halo lights.
Full Interior LED lighting kit.
OEM Stock floor mats
OEM All-Weather floor mats
OEM rubber cargo mat.
OEM Oddments tray (LCi update)
35% window tint.

Original OEM wheels and tires (continental 90% tread), original OEM bumper, original suspension included.

I also have an Alpine Motorsports coding cable, and coding session with Alex that I never completed.
This will be included with the sale of the vehicle.

This is a beautiful car. Enthusiast owned. Meticulous about maintenance, and cleanliness. An honest 9.5/10 for condition.

The wheels, coilovers and front bumper have only been on the car since March. Most of the miles from my ownership have been for traveling to some regional car shows (the car placed first at Motorstadt), and a few road trips around the state. Otherwise, I only drive the car to and from work on fair weather days.

This car was owned for 90% of its life by a retired couple that used it to drive from Connecticut to Florida, where it spent its winters. The car has not seen snow or salt. No corrosion!!

Motivated to sell! Let's make a deal.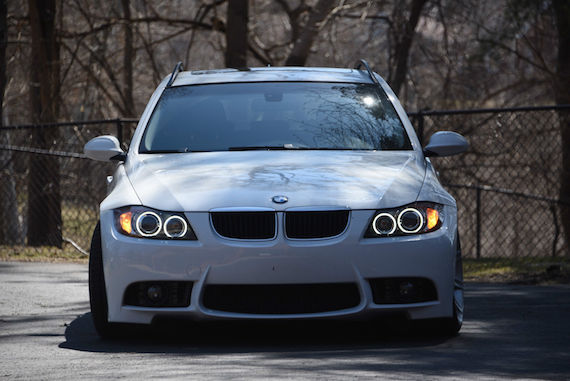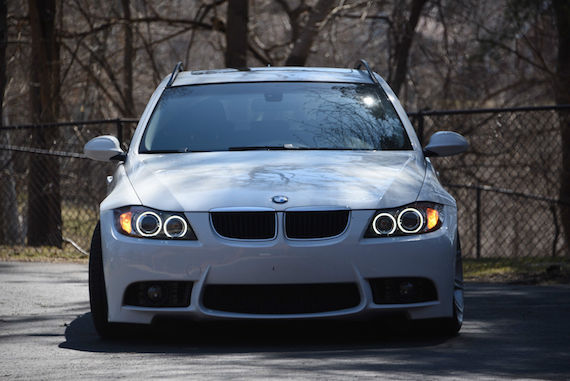 With so few miles, several sets of wheels, and all of the original parts, this is quite a deal. It's priced right around comparable E91 wagons, but clearly stands out from the crowd. If it were mine, I'd unslam it a little, but the M3 bumper really improves a front end that looks pretty frumpy in its stock form. The seller sounds ready to go even further below $20k, so someone is going to get a solid deal on a BMW Touring that combines affordability, AWD capability, and great style inside and out.
-NR