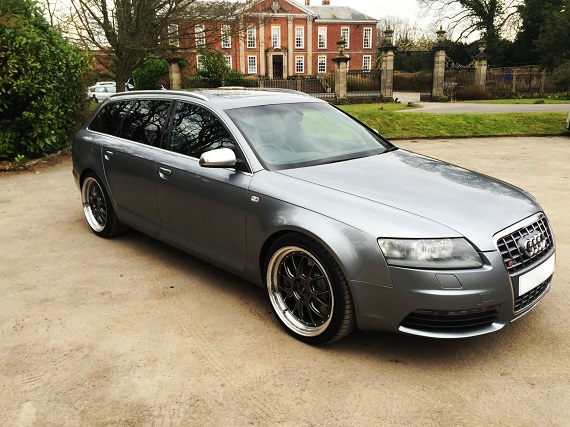 For a few short years, Audi indulged us. In 1995 only, we received the first S6 Avant on U.S. shores; though the C4 Avant would soldier on until 1998, the 220-odd horsepower turbocharged 5 cylinder hooked to a manual transmission would be gone for a few generations and not seen again in the large wagon. Though the next generation C5 platform would grow in size, Audi would answer with a new S6 Avant for these shores. Now with a seemingly impressive 340 horsepower in an all-aluminum V8, it unfortunately only came to the U.S. in automatic form. It was still a very fast car, but one that catered to a slightly different crowd than the original. It was also, for all intents and purposes, a bit of a sales flop; enthusiasts I think correctly found it difficult to pay the premium when you could get the spiritual successor to the "Ur-S6" in the 6-speed manual, twin turbocharged Allroad 2.7T. As a result, when the new C6 platform launched, although there were new forms of the S6 Avant available, they stopped coming here. Indeed, as soon as we hit 2010, Audi stopped bringing the large Avant all together; you can thank the popularity of the Q7 for that. So today we'll look at two of the forbidden fruit; the last two generations of S6 Avant that didn't come to the U.S.: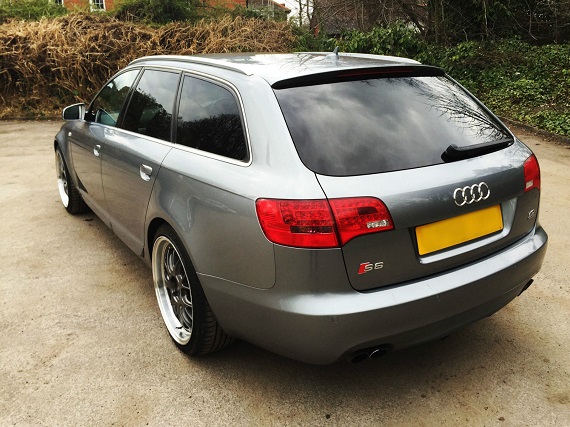 Year: 2006
Model: S6 Avant
Engine: 5.2 liter V10
Transmission: 6-speed automatic
Mileage: 110,000 mi
Price: No Reserve Auction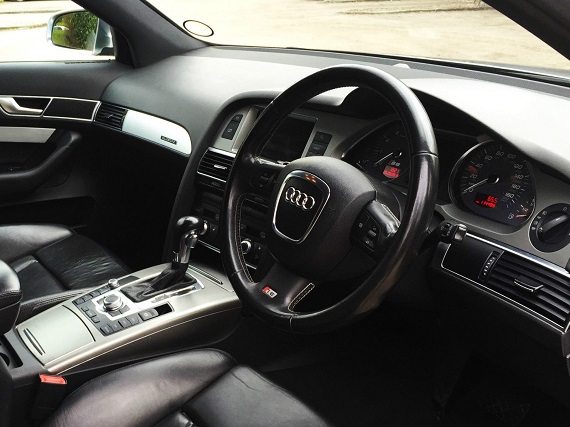 2006 Audi S6 5.2 V10 Avant with a Automatic tiptronic gearbox in Stunning condition – Perfect example

Thanks for taking the time to look at this very special Audi S6 5.2 V10. A perfect example of this Luxury iconic car, that has been looked after extensively since ownership with only slight minor front end stone chips and scuffs for a vehicle of its age.

The S6 was supplied with a very high specification from new with almost every available option unlike other S6's or even RS6's on the market today. Owned and cherished for the past 3 years with no expense spared, with a full and complete service history from new.

The 5.2 V10 engine is an absolute dream to drive with masses of power and refinement that making driving it on any journey an absolute pleasure!

This engine shares many characteristics from the Lamborghini Gallardo 5.2 V10 with a distinctive and very addictive sound, Silky smooth power delivery with effortless amounts of torque making it a deceptively quick and luxurious car outputting 435bhp which is capable of a staggering 0-60 in 5.2 seconds.

There are no turbos to worry about and therefore no turbo lag to wait for the power to arrive. It arrives instantly and continues all the way through the rev range.

Specification and Options:

Grey

5.2 Lamborghini V10 producing 435 BHP

Full Service History,

Leather S6 Recaro Sports Seats,

Carbon Fibre Trim,

Solar Panelled Sun Roof,

DVD Satellite Navigation,

Dual Zone Climate Control,

20″ BBS Alloy Wheels

Front & Rear Parking Sensors

Xenon Headlights With Washers

Privacy Glass

Front Fog Lights

Chrome Mirror Backs & Roof Rails

Cruise Control

Auto Lights & Wipers

Multifunction Steering Wheel with paddle shift gear change

Electric Windows & Mirrors

Computer

BOSE Speakers

Front Loading 5 Disk CD Multi-changer

Audi Multimedia Interface

Bluetooth Phone

Electric Operated & Heated Sports Seats With Lumbar Support

Remote Locking & Alarm With Spare Remote Key & Valet Key

Multiple Airbags

Traction Control & ABS

ISOFIX

Unused Full Size Alloy Wheel

Recently serviced

12 Months MOT

6 Months Road Taxed

Rest assured, this is no ordinary car and as the pictures show it's in perfect condition. It's a naturally aspirated 5.2 V10 engine combined with its discreet visuals make this a very refined and desirable car. Serviced annually and maintained regardless.

Read the review: http://www.evo.co.uk/carreviews/evocarreviews/66447/audi_s6.html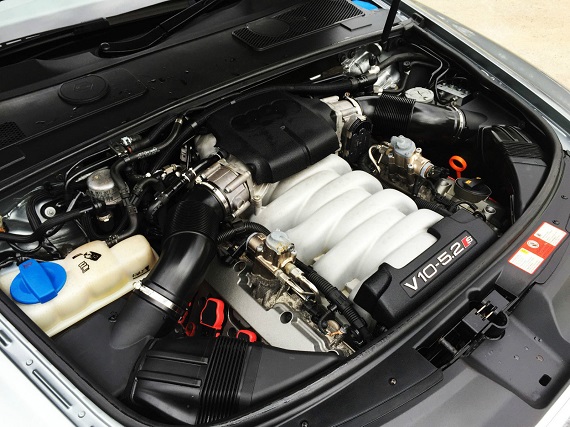 The jump again from V8 to V10 was, at least on paper, pretty amazing. The result was near effortless speed in the C6 S6; with now 435 horsepower on tap, the C6 was no longer available as a manual. Instead, your only choice was the slick ZF 6-speed automatic with paddle shift, and it was more than capable of putting you back in your seat, especially on the highway. Outside, the S6 did what the S6 has always done best; it barely looked any different from a normal A6, with only devoted fans being able to spot small trim differences from the run of the mill TDis on the school run. That made it an incredible sleeper, but there was a new crop of super wagons – including Audi's own twin-turbocharged RS6 Avant – that again made the gap between the 3.0T A6 S-line and the 5.2 V10 S6 a little bit of a head scratcher. Still, by U.S. standards, this S6 Avant is a bit of a steal right now, with bidding at just north of $11,000 on the no reserve auction. In part that's due to the very different used car market in the U.K., and since these V10 models have shown remarkable longevity (memorably, Coventry Motor Car recently sold a V10 S8 with north of 200,000 miles) it could offer some serious high performance practicality on a budget.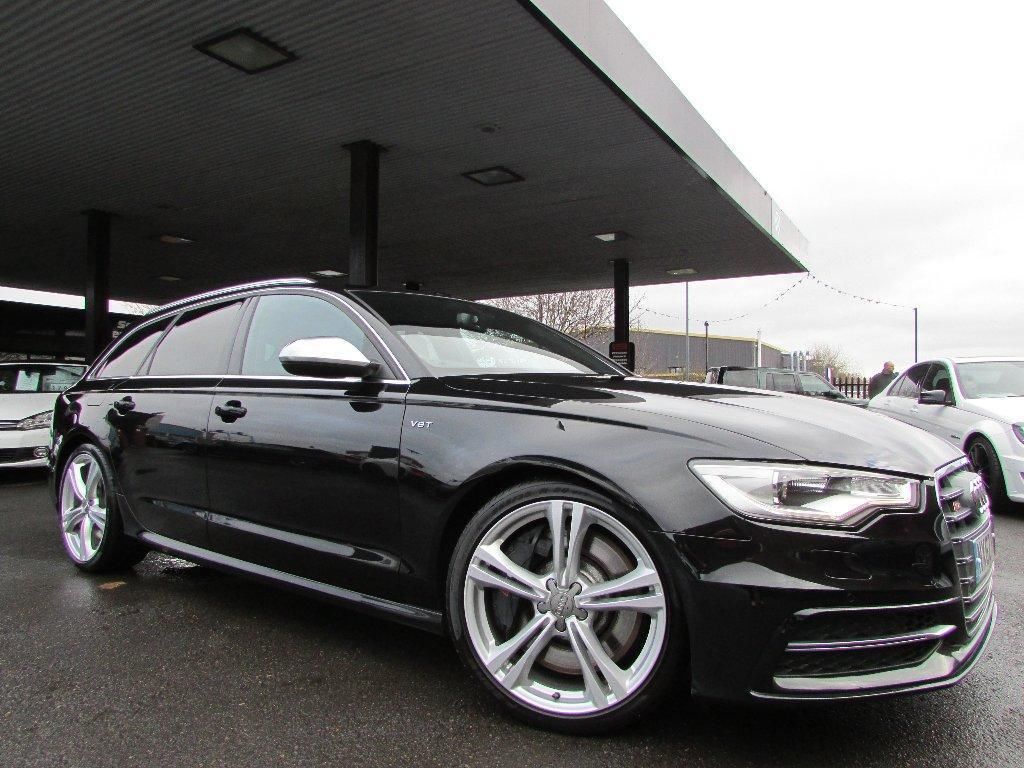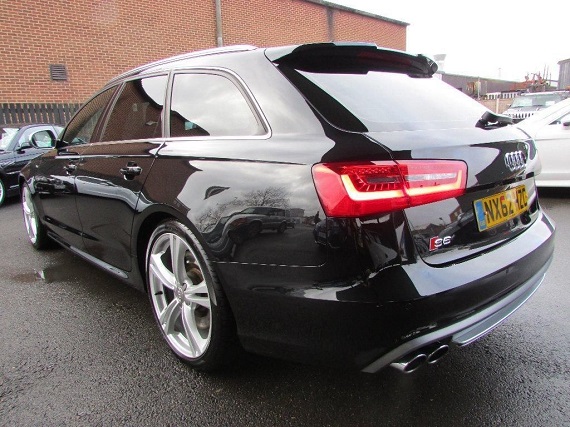 Year: 2013
Model: S6 Avant
Engine: 4.0 liter twin turbocharged V8
Transmission: 7-speed automatic
Mileage: 40,000 mi
Price: GBP. 37,990 Buy It Now ($57,431 Today)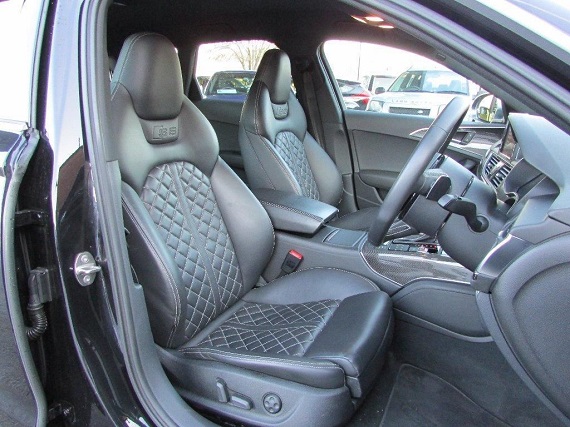 2013 62 reg AUDI S6 AVANT 4.0 TFSI S Tronic Quattro 5dr, Automatic, Estate, Petrol, 40,000 miles. Black, THIS IS A VERY RARE AND BEAUTIFUL 444 BHP AUDI S6 AVANT 4.0 TFSI S TRONIC WITH ONLY ONE OWNER FROM NEW, 5 seats, This is the closest thing to the new RS6 but at only half the price!! So rare we can not find another for sale in the country!! It has mega specification including mmi satellite navigation – sd card reader retractable mmi colour display with high quality map display, Full black sports seats with contrast silver stitching, heated seats, 20 immaculate 10 arm alloys, upgraded carbon fibre interior pack with carbon fibre dash inserts, electric memory seats with electric lumbar support, colour drivers information system with 7 colour display, cruise control, 4 zone automatic air conditioning, keyless go, dab digital radio reception, 6 channel amplifier, mmi radio plus, 2 sdhc memory card readers and single cd player that supports mp3, i pod connection, mobile phone preparation, Bluetooth interface, aluminium roof rails, front and rear acoustic and visual parking sensors, bi-xenon headlights with led daytime running lights, electric tailgate/boot, auto dimming rear view mirror, electrically adjustable and heated door mirrors, leather multifunctional steering wheel with paddle shift gear change !! stop start technology, full service history carried out by leeds audi at 10,298 miles, 19,863 miles and then finally on the 5th september 2014 at 34,790 miles !! A truly superb looking and performing super car that must be seen to be fully appreciated. this car will come with all book packs, 2x keys and a full up to date service book!!. 37,990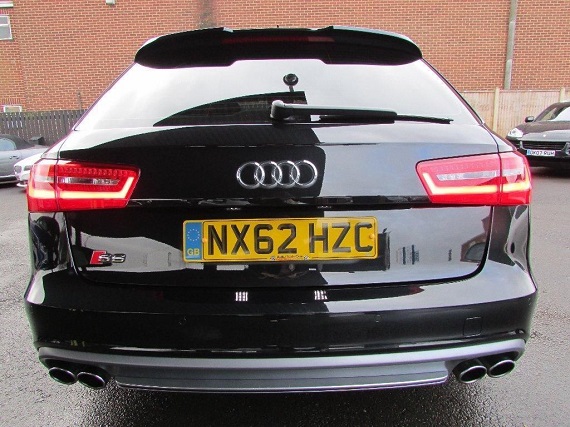 Admittedly, the increase in power from the 5.2 V10 to the 4.0T V8 did not follow the same formula as Audi's last few jumps; that would have put the base S6 around 530 horsepower, and instead it has only is rated at 420 horsepower. However, the combination of twin turbos and the new dual-clutch 7-speed S-Tronic gearbox make for much more usable performance. How good is it? In a test against the two seeming benchmarks, the BMW M5 and E63 AMG, Car and Driver picked the S6 as the best of the three despite lower performance. And what are we talking about with lower performance? How does 0-60 in 3.7 seconds sound? Three point seven seconds. It you longer to read that sentence. Unrestricted, it will do a reported 190 m.p.h.. These are numbers that were true supercar figures only a generation ago, yet the S6 will return 26 m.p.g, will get you up a snowy hill in the winter, can carry all your friends, their bags AND their ski equipment. And, it's easily as luxurious as the most expensive Bentleys were only a decade ago, yet it's cost – below $60,000 in this case, runs about the same amount as a fully loaded 3-series sport wagon in the U.S..
The RS6 might grab all the headlines with staggering performance, but you know what? The S6 Avant still is a very incredible package, and one I wished came to the U.S..
-Carter