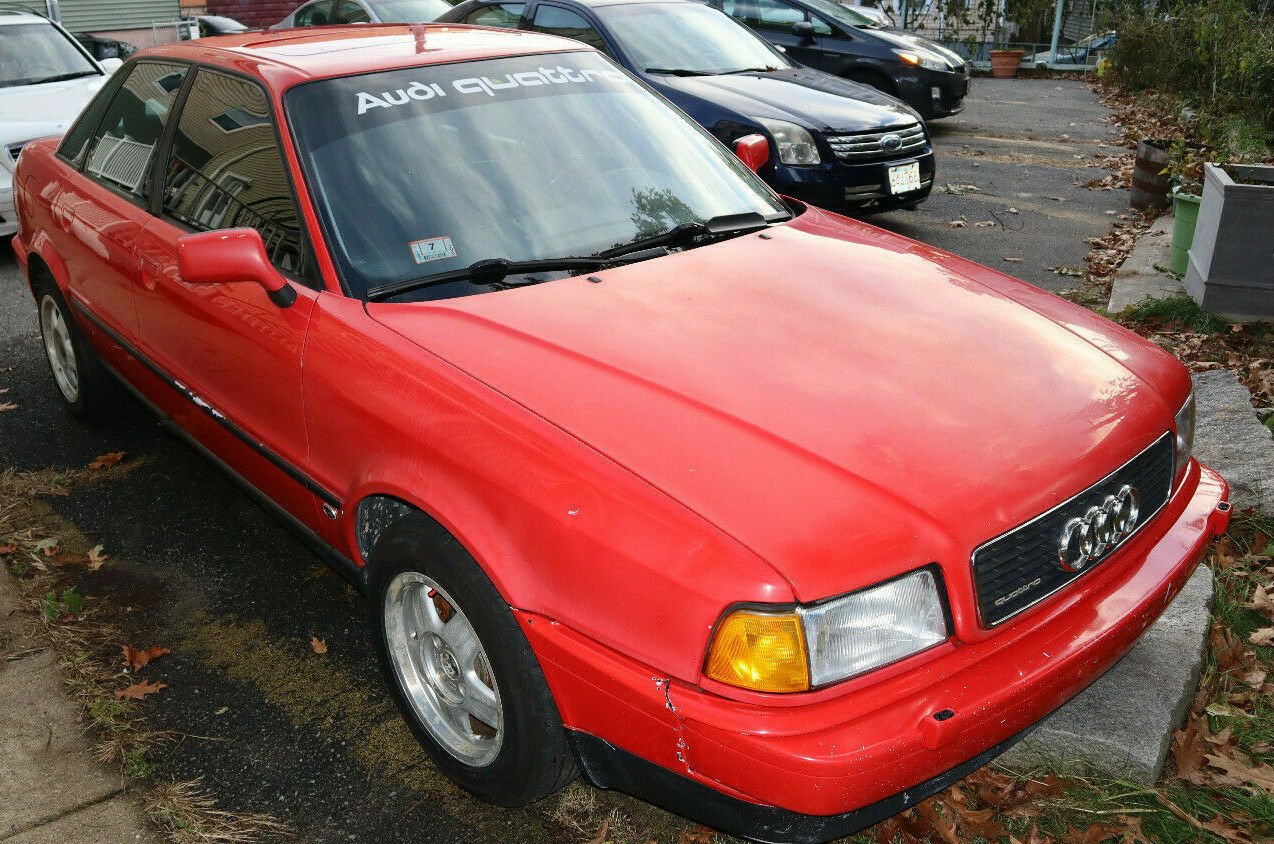 After showing it sold for just $520 back in January, this Audi Sport 90 quattro is back with a $1,200 Buy It Now.
The 90 quattro was long derided as underpowered compared to the competition, but in '93 that was at least partially rectified with the addition of the 2.8 V6 motor. Though the power output wasn't outrageous at 172, it was a robust and torquey motor that was easier to run around town than the peaky 7A 20V. Change from the B3 to B4 chassis also included substantial revisions outside, giving the 90 a new lease on life. They were well built, well engineered cars and have stood the test of time very well. Unlike their E30 ix competition, the B4 quattros were manual only. On their way out (to be replaced by the mechanically similar A4), the 90 got a special package in the "Sport 90". Renamed from the previous 90CS models, externally there was only a subtle change to body-color side molding on the Sport models. Available in either front drive or quattro configuration, the latter included Jacquard quattro-script cloth that helped to set it apart from the regular 90s. This one is rough around the edges and needs work, but looks worthy of saving and it's quite cheap: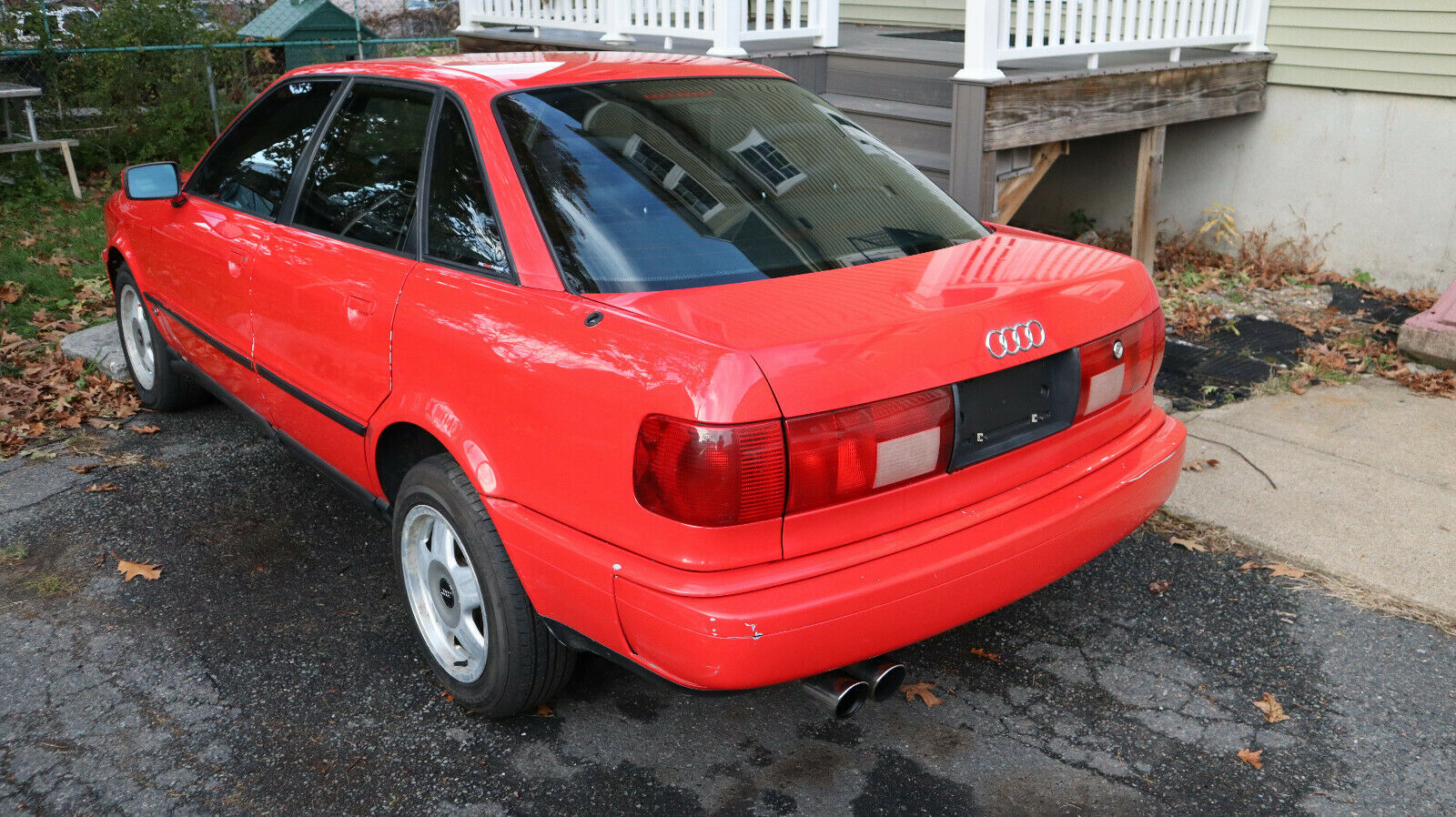 Year: 1995
Model: Sport 90 quattro
VIN: WAUCA88C4SA076676
Engine: 2.8 liter V6
Transmission: 5-speed manual
Mileage: 207,000 mi
Location: Jamaica Plain, Massachusetts
Price: Buy It Now $1,200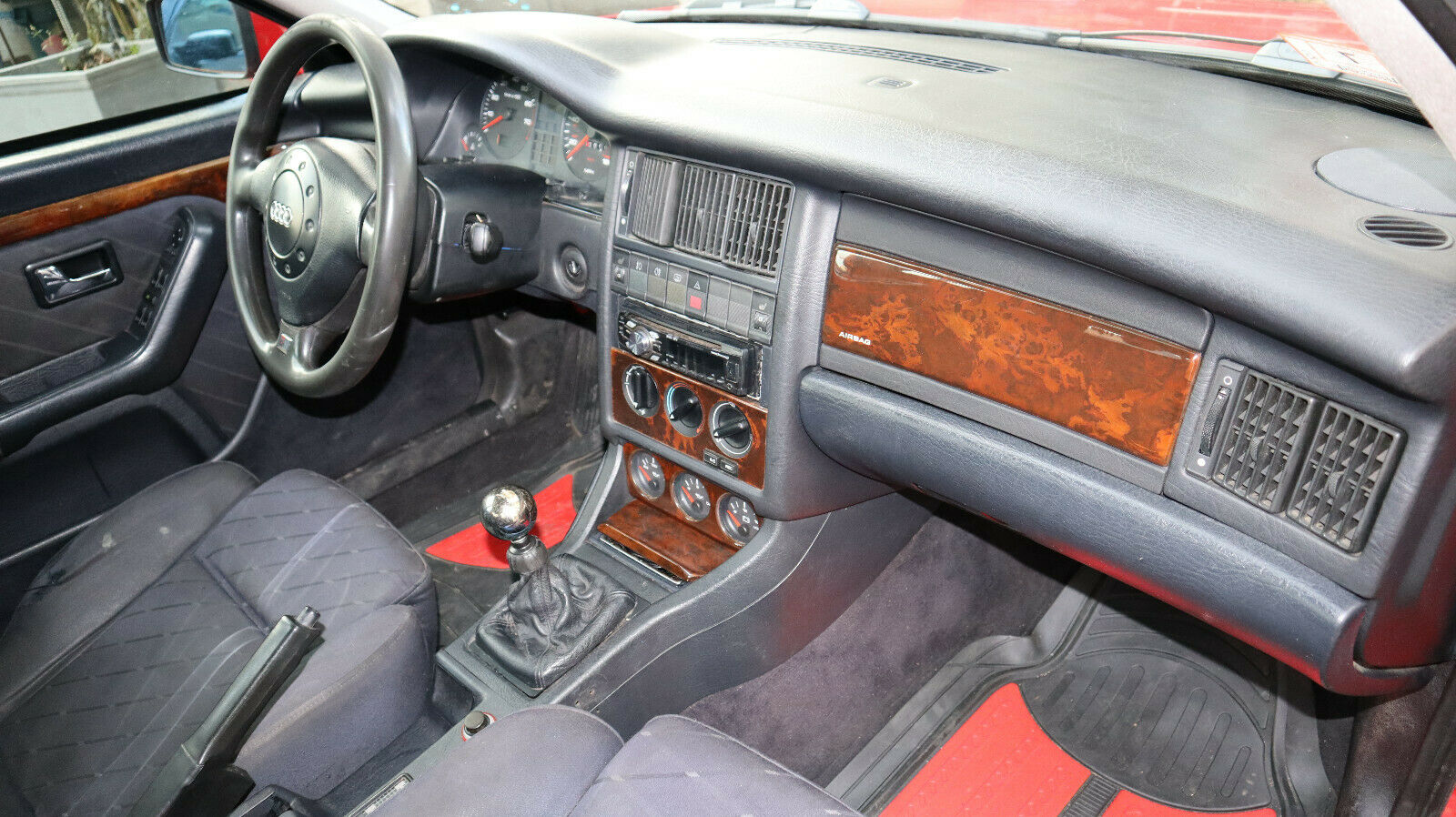 1995 AUDI QUATTRO MODEL 90

VIN: WAUCA88C4SA076676

SPECS:

V6 ENGINE 2.8L 172 HP184 LB-FT.
MILES: 207,000.
TRANSMISSION: 5- SPEED MANUAL ALL WHEEL DRIVE.
BODY STYLE TYPE: 4 DOOR SEDAN.
MANUFACTURED IN: GERMANY.
FUEL TYPE: GASOLINE.

PRIMARY DAMAGE: GEAR BOX WENT
ENGINE START.
BODY HAS SOME COSMETIC DAMAGE PAINT IS FADED
INTERIOR SEAT CLOTH HAS SOME RIPS AND DASH BOARD HAS ONE CRACK ON THE CENTER.

WATCH THE VIDEO ON YOUTUBE: https://youtu.be/IZDPjEuKKaQ

TERMS OF SALES:

Interested parties MUST make contact through eBay AND Phone when making serious offers or "Buy it Now". NO OFFER WILL BE ACCEPTED WITHOUT COMMUNICATION! All sales require a $500.00 PayPal deposit within 24 hours of sale. Full payment must be made within 7 days of sale date, unless otherwise discussed with your sales rep. ALL SALES ARE SOLD AS IS NO WARRANTY OR GUARANTEE WRITTEN OR IMPLIED. Call with any questions!

PICKUP/DELIVERY TERMS:
On date of pickup the direct buyer or authorized agent must sign an authorization form accepting the delivery of the vehicle. NO THIRD PARTY DELIVERIES. We do not provide temp plates!

ASK FOR ALFREDO 832 878 5098 (ENGLISH AND SPANISH)

Instagram:

https://www.instagram.com/trucks_and_buses_for_sale/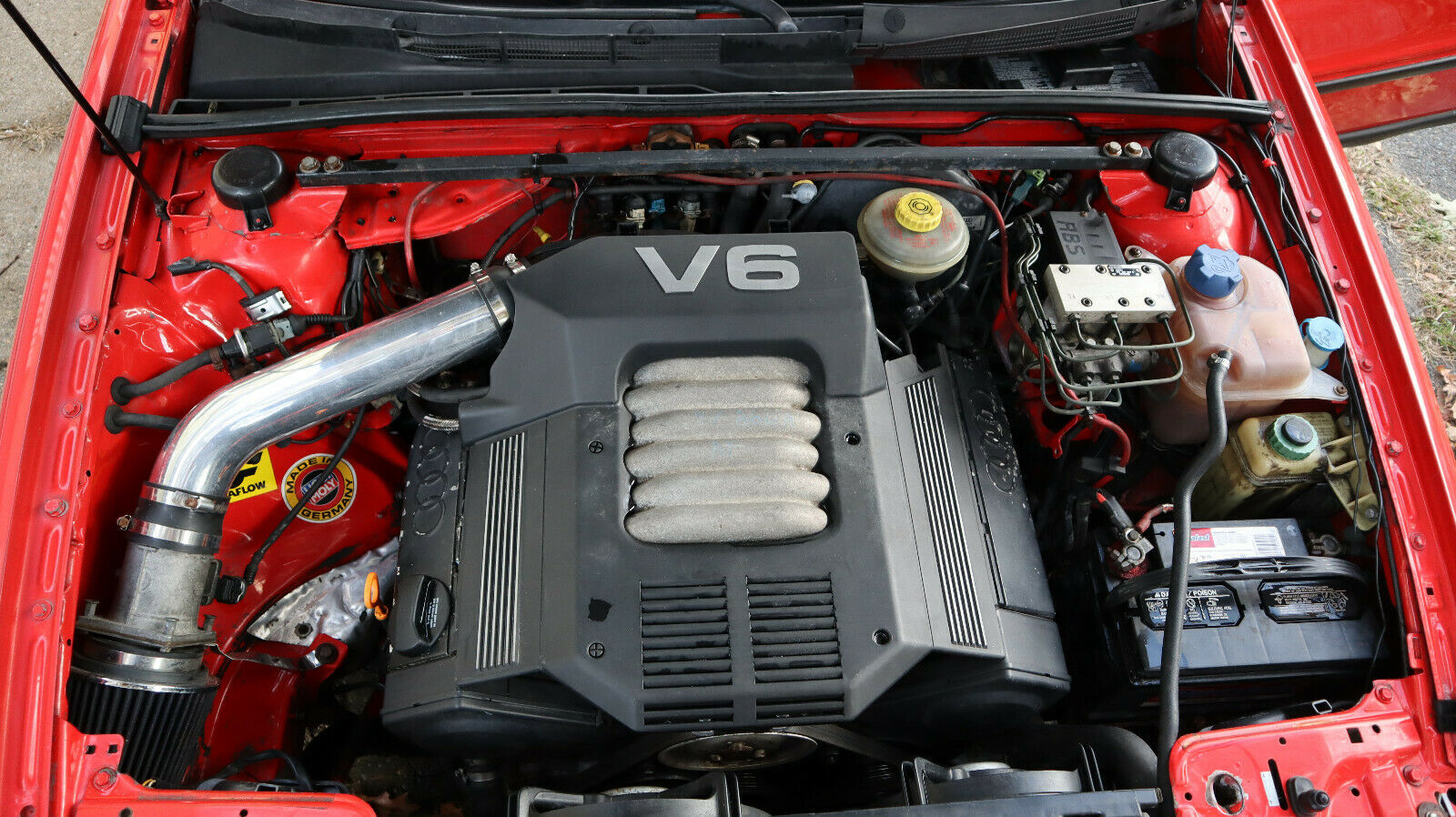 Obviously a show car this is not. But the seats and general body condition appear to be pretty good, though admittedly it needs a lot of love – nevermind likely a clutch. Still, if you're willing to put up with sourcing a fair amount of parts that are hard to find, you'll have one of the most rare Audis imported to the US. Audi says only sold 1,364 90 quattros in 1995, with only a small portion of them have the Sport 90 package that was just offered on its way out. Seems like this one could be worth the current $500 bid!
-Carter