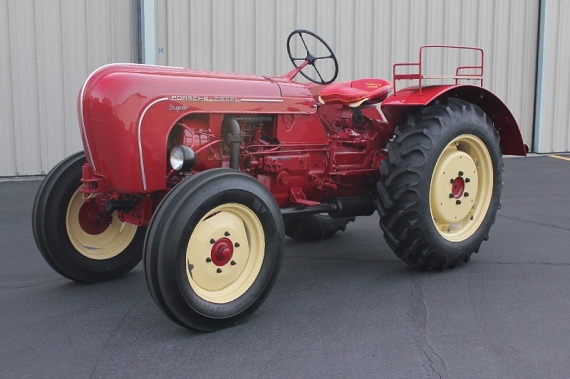 What if I told you you could own an air-cooled "Super" from Porsche's repertoire that was an important part of their history but relatively unknown amongst enthusiasts? You'd probably expect that this rarity would be super expensive, too – out of touch with most mortal's budgets. But you're wrong! Not only could you own this Porsche Super, you could pull some stumps out with it. Never again will you think about sowing your oats in a Porsche the same way! In all seriousness, the four tractor models designed by Porsche in the 1930s were a very important and interesting part of the company's history. Initially, post war these tractors were needed to help rebuild Germany and bolster exports. Though they had difficulty competing with domestic tractors price-wise in the United States, the Porsche-Diesel tractors were more advanced and impressive. Lower range tractors received a 2-cylinder motor, while higher range models got a 3-cylinder unit like this one. Production ended up being moved to the old Zeppelin factory in Friedrichshafen and taken over by Mannesmann, but the Porsche design remained the center of these tractors. Forgotten by many until recently, there's now a greater appreciation for the original Porsche diesel: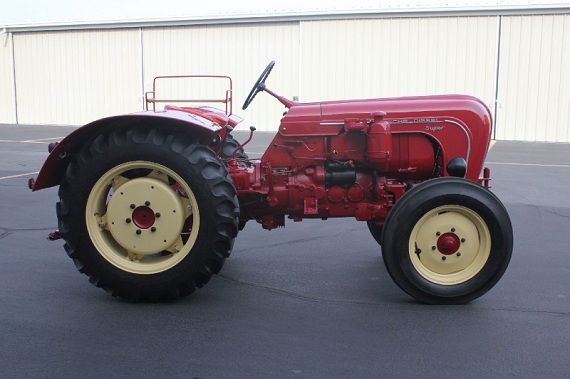 Year: 1959
Model: Super
Engine: 2.6 liter 3-cylinder
Transmission: 5-speed manual
Mileage: "35" mi
Price: $43,500 Buy It Now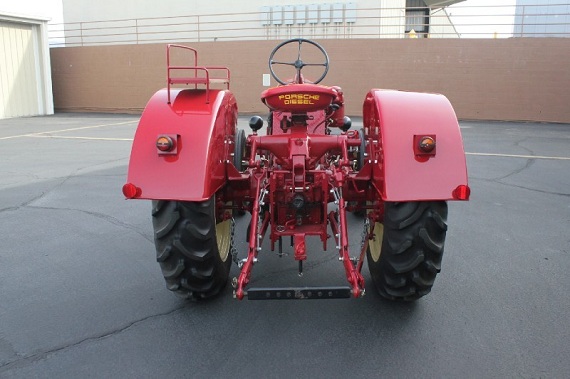 1959 Porsche Super Tractor Diesel

EMGCARS is very pleased to have the opportunity to offer this one of kind 1959 Porsche Super Tractor!! This beautiful example has recently been Fully Restored to original Specifications and has only 35 Miles driven since then! Powered by a 2625CC 3 Cylinder Diesel Motor with a 5 Speed Manual Transmission. This tractor has only been used to pull a Hay Trailer on a few holidays by it's previous owner prior to being offered here for sale! This beautiful example is ready for a new home to be both enjoyed by a fellow Porsche enthusiast or to complete someone's ultimate Porsche collection. Please give us a call at (480) 922-6242 with any questions or to arrange an appointment. We believe in making the exotic car or Tractor buying experience fun & painless. Our experienced team carefully selects our inventory from the ideal conditions of the dry southwest. Thank you for viewing this vehicle, we look forward to hearing from you!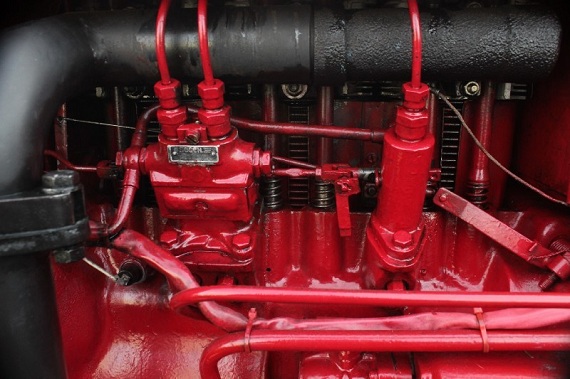 I was lucky enough to see a few of these tractors restored by a family relation. Normally he restored tractors like John Deeres and Ford 8N/9Ns or Farmalls, so when he got the Porsches it was quite a shakeup. A "Swamp Yankee", he marveled at how Porsche included some interesting and unique solutions to the problems of work tractors, noting that several items were more like road cars than work vehicles. Porsche designed these tractors, in part, so that they could be the family vehicle – they could be road-driven in Germany, so that makes sense. $43,500 is an awfully large amount to spend on one of these tractors, and if you look you can find the lesser-spec "Junior" models cheaper – or indeed other Supers much cheaper. The last few I found were in equal condition and traded around $20,000. For many, this is nothing more than an idiosyncrasy in Porsche's history, but if you really want to wow the crowd, turning up to a Cars and Coffee or Porsche Club meet in one of these Porsche-Diesels will make you the center of attention for the price of an engine rebuild on a classic 911. Plus, try pulling a trailer in your 911!
-Carter