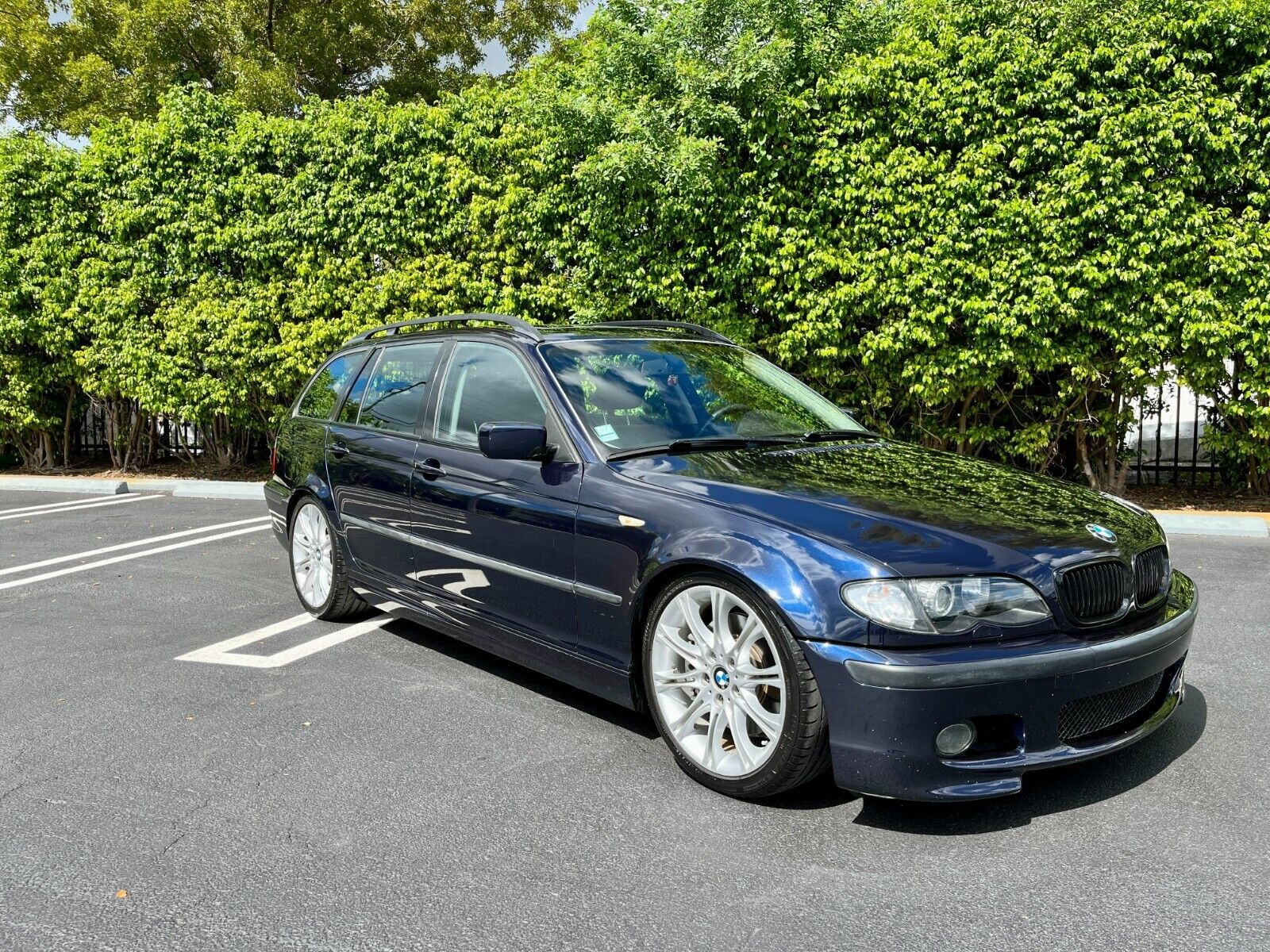 Ah….the infamous "ZHP" Performance Package. Available in sedan, coupe, and convertible format, it infused the US-specification 330i with some M DNA and has since become a fan favorite. Clean examples even trade for more than some M3s. But one thing was lacking; a wagon. Worse, BMW never offered the top-spec motor in the E46 long roof here. But that doesn't hold people back.
Today's car started life as an Orient Blue Metallic automatic 325i Sport Wagon with heated seats, beige leather upholstery, and wood trim – that's about it. Since that time, it's run into some things and become a whole lot more desirable with a full ZHP treatment including bodywork, wheels, interior, and the 3.0L motor and 5-speed manual transmission. Then there are also some upgrades to the suspension and some maintenance to boot. Does it make it worth overlooking the rebuilt title?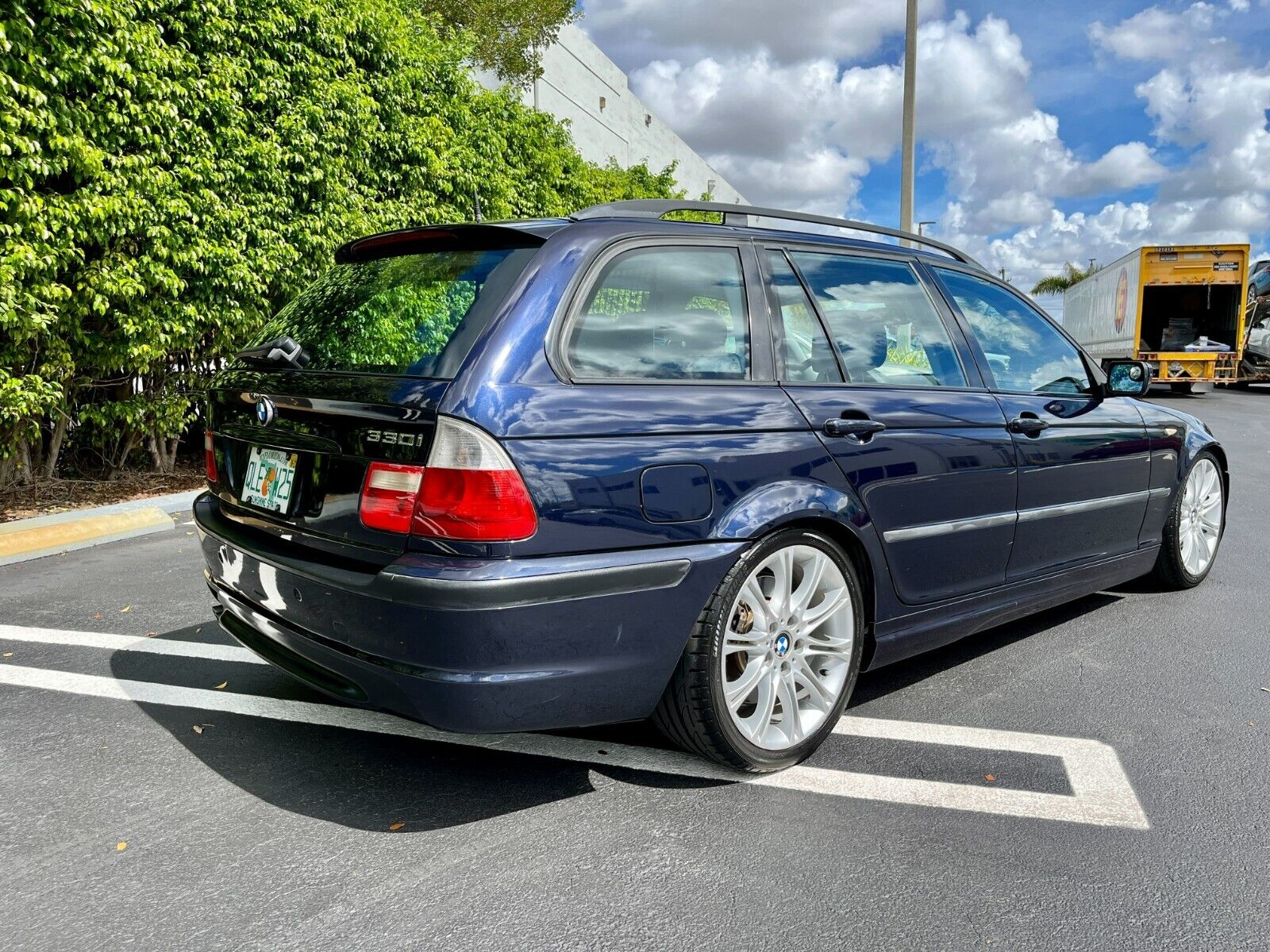 Year: 2004
Model: 325i Sport Wagon "330i Touring"
VIN: WBAEN33454PC13174
Engine: 3.8 liter inline-6
Transmission: 5-speed manual
Mileage: 173,000 mi
Location: Fort Lauderdale, Florida
Price: Reserve Auction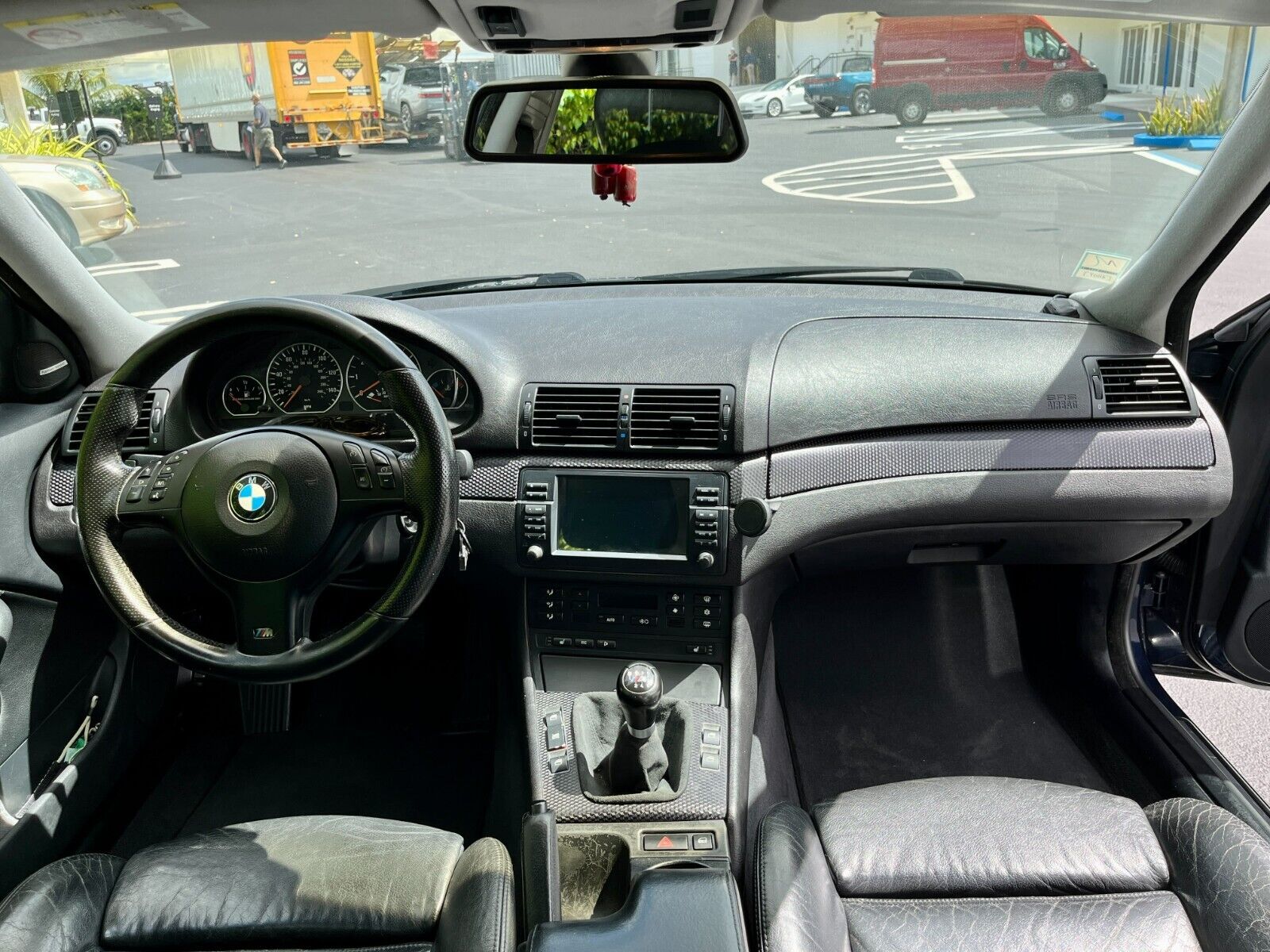 SELLING THIS BEAUTIFUL ONE OF A KIND 2004 BMW 330iT ZHP TOURING WAGON ON BEHALF OF MY CLOSE FRIEND – WHO'S OWNED IT FOR THE PAST 2 YEARS AND HAS BEEN TAKEN CARE OF WELL. IT'S IN GREAT MECHANICAL AND COSMETIC CONDITION OVERALL AND A VERY FUN WAGON TO DRIVE. 6 SPEED MANUAL TRANSMISION. ENGINE STARTS RIGHT UP AND RUNS GREAT WITH NO ABNORMAL NOISES OR LEAKS OF ANY KIND. TRANSMISION SHIFTS SMOOTH THROUGH ALL GEARS. CLUTCH IS IN GOOD CONDITION WITH A LOT OF LIFE LEFT IT IN IT. BRAKES ARE IN GREAT SHAPE AS WELL. SUSPENSION FEELS GREAT. EVERYTHING WORKS AS IT SHOULD. AC CONDENSOR WAS RECENTLY REPLACED, ALONG WITH THE POWER STEERING RACK AND NEW SET OF BRIDGESTON TIRES ALL AROUND.

PLEASE REVIEW ALL THE DETAILED INFORMATION BELOW:

VIN: WBAEN33454PC13174
condition: excellent
cylinders: 6 cylinders
delivery available
drive: rwd
fuel: gas
odometer: 173000
paint color: blue
size: mid-size
title status: rebuilt
transmission: manual
type: wagon
2004 BMW 330iT ZHP Touring wagon
186k Miles on Chassis
165k Miles on Drivetrain, suspension and brakes
Donor 2005 BMW 330i ZHP VIN: Wbaev53455km08330

3.0L M54B30 Engine and DME
6-speed Manual Transmission
3.07 Differential
OEM Front and rear ZHP Brakes and suspension
OEM Front ZHP Bumper
OEM Rear ZHP Bumper
OEM ZHP Side skirts
OEM ZHP Exhaust system
OEM ZHP Shift Knob
OEM ZHP Shift boot and e-brake boot
OEM ZHP Speedometer
OEM ZHP Interior dash and door trims
OEM Black Outside Trim
OEM Xenon Headlights

Full disclosure, the vehicle does have a Florida Rebuilt Title. The front lower control arm had previous damage and the insurance company claimed it as a loss. A Carfax report is available

The vehicle was purchased in early 2018 and then later in the year, the 330i ZHP Donor car was acquired. Immediately, the donor had 118k Miles and the original wagon had 133k miles before the transformation was performed. Everything from the ZHP Performance Package aesthetics that consisted of the Front bumper, side skirts, wheels, exhaust system, new OEM rear bumper special ordered from Germany, to the full drivetrain including the front subframe with suspension, 3.0L M54 Engine, ZHP DME, 6-speed manual transmission to the rear subframe with the 3.07 differential and brake assembly. Kassel Performance was called to code and tune after completion.

Everything works including cold air conditioning and heated front seats. Oil and filter changes every 3,000 Miles and there are no service lights illuminated on the dash. The vehicle is a Turn-key car ready for its next journey with no issues and NO RUST present anywhere.

Modifications:
Kassel Performance DME Tune
Kassel Performance DME and Speedometer Coded
Koni Yellow Shocks installed at 130k Miles
Eibach Sport Lowering Springs installed at 130k Miles
OEM Euro Tail lights, Corners and Side markers
9inch Avin touch screen radio with Apple CarPlay

Maintenance:
Fresh Transmission fluid at 118k Miles
Fresh Differential fluid at 118k Miles
Brake fluid flush and replenished at 118k and 150k Miles
Power Steering fluid flush and replenished at 118k and 150k Miles
Oil Pan Gasket at 118k Miles
Oil Filter Housing Gasket at 118k Miles
Valve Cover Gasket at 118k Miles
Radiator at 155k Miles
Metal Water pump at 145k Miles
Thermostat at 145k Miles
Coolant reservoir tank at 145k Miles
Upper and Lower radiator hoses replaced at 155k Miles
Serpentine Belt and A/C Belt replaced at 145k Miles
All Tensioners and pulleys replaced at 145k Miles
Spark plugs replaced at 118k and 150k Miles
Fuel filter at 118k Miles
Fuel pump at 155k Miles
Ignition coils at 118k Miles
New Clutch kit at 160k Miles
Engine and Transmission Mounts at 118k Miles
New steering coupler at 160k
Driveshaft center support bearing at 118k Miles
Guibo at 118k Miles
Front and Rear Strut mounts at 130k Miles
Front Lower Control arm bushings at 130k Miles
Front window regulators replaced at 145k Miles
Vanos Line at 150k Miles

FEEL FREE TO REACH OUT WITH ANY QUESTIONS YOU MIGHT HAVE.

HAPPY BIDDING AND GOOD LUCK!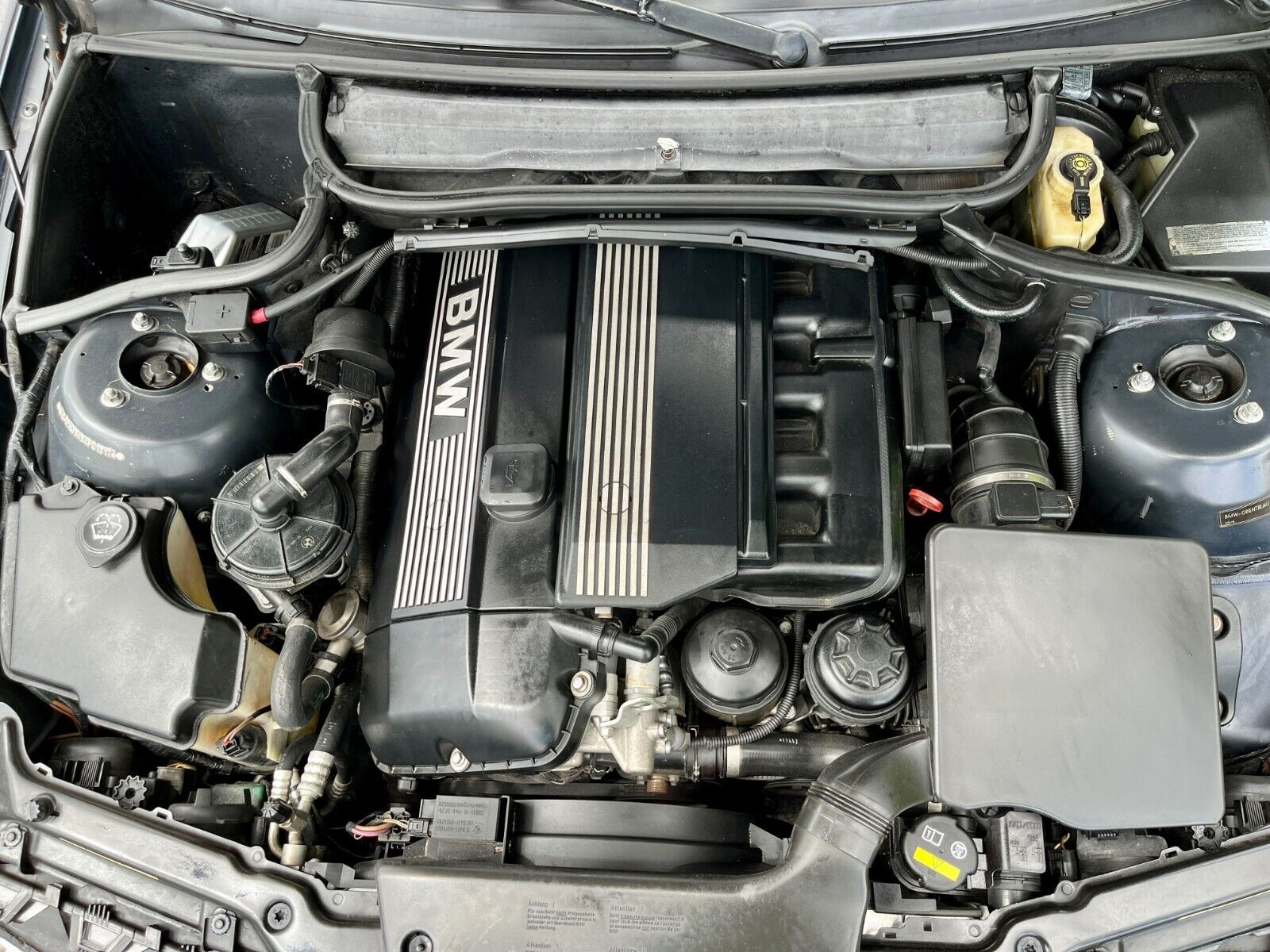 I have to say, the result sure looks great. There are some condition issues on the back end and headliner, but if you want a slick-looking E46 5-door, look no further. It should be pretty entertaining to drive as well, given the improvements to the suspension and the addition of the ZHP drivetrain and rear differential. What's it worth? That's really hard to say. The branded title will hold back a real purist but won't dissuade many that are looking at it, and the curb appeal is very high. M3 Touring conversions are all the rage but require a lot more work, and this is most of the experience in a day-to-day setting. It'll be interesting to see where this one ends up.
-Carter