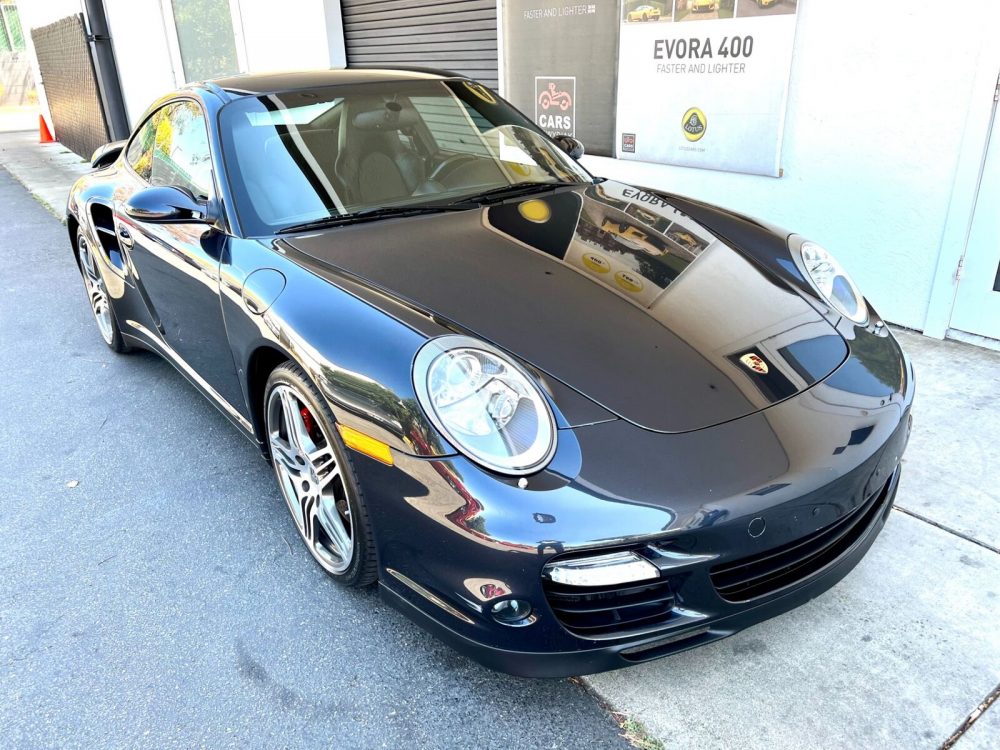 Not that I am proclaiming to be Nostradamus or anything, but I follow the German collector car market literally seven days a week and try to have a pulse on all the models. Therefore, I am here to say that the 997 generation Porsche 911 Turbo is probably near the floor of their prices. The oldest examples are now over 15 years old and these are heading straight into the category of old enough to be classic cool, but still modern enough to use regularly if not daily drive if you live in a climate where that is possible. Important to note that I'm talking about the 997.1 generation, as there is a massive difference once the 997.2 was fitted with the PDK gearbox in addition to the always desirable 6-speed manual.
Today's car, a 2008 up for sale north of San Francisco, doesn't have the 6-speed manual but rather the old Tiptronic S five-speed automatic. If you want to get into a 997 Turbo for the least amount of money possible, here you go.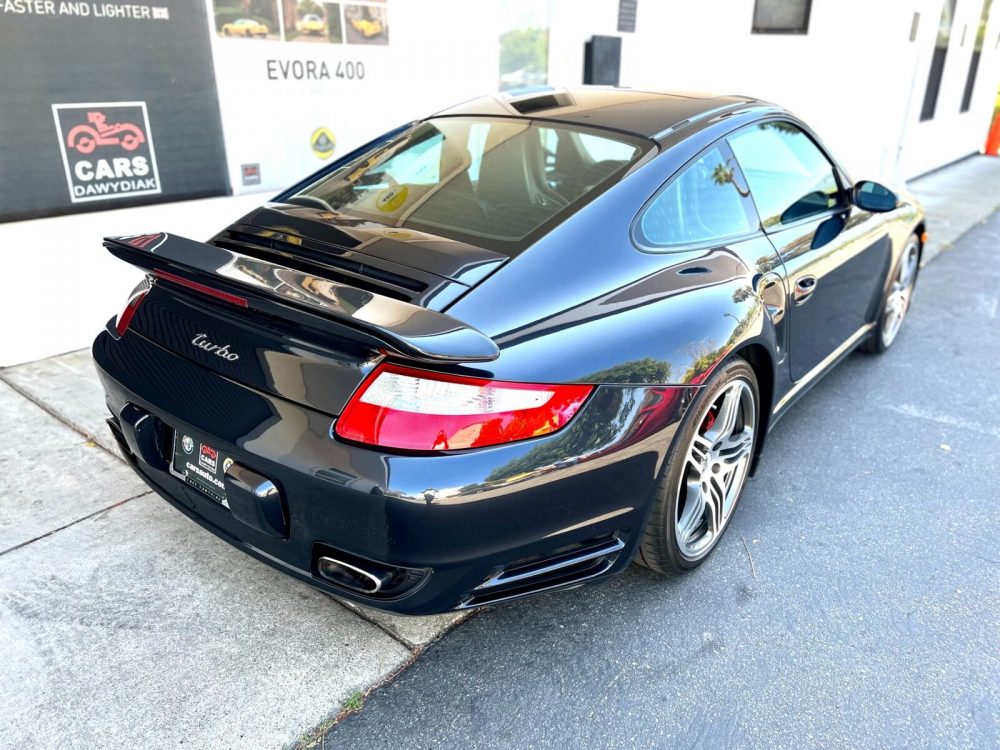 Year: 2008
Model: 911 Turbo Coupe
VIN: WP0AD29948S783944
Engine: 3.6 liter twin-turbocharged flat-6
Transmission: 5-speed Tiptronic S
Mileage: 56,391 mi
Location: Corte Madera, California
Price: $69,995 Buy It Now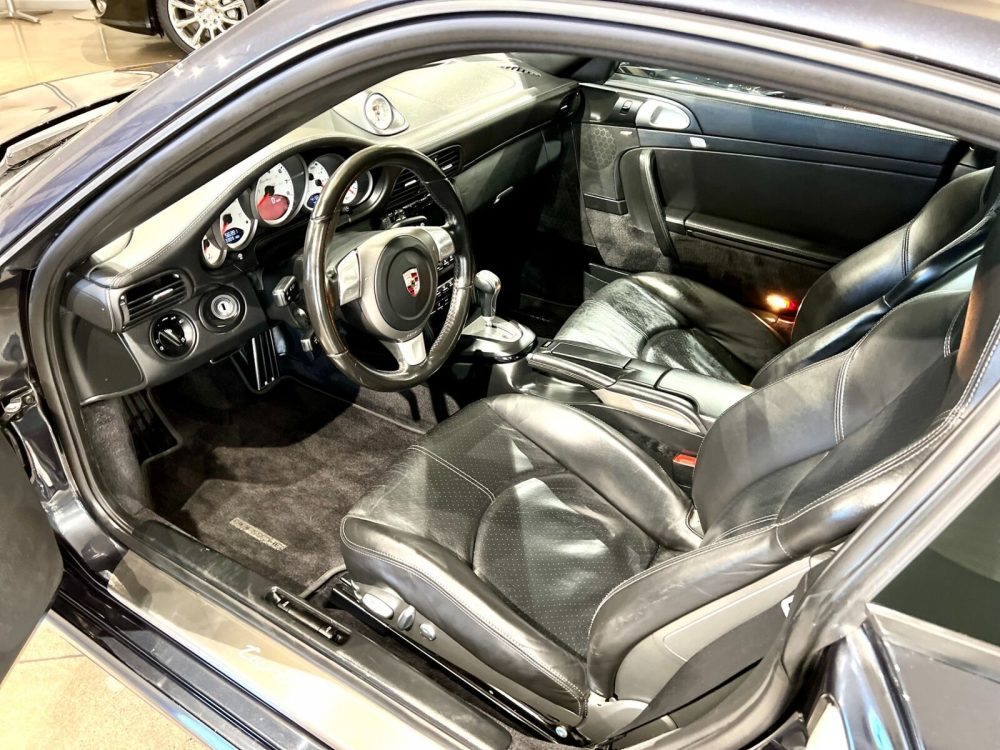 A must see 2008 911 Turbo Coupe in Atlas Grey. 5 speed Tiptronic S Automatic. Adaptive Sport Seats, Sports Chrono Package
Only 56K Miles. Car is completely PPF. 2 Keys & Car Cover!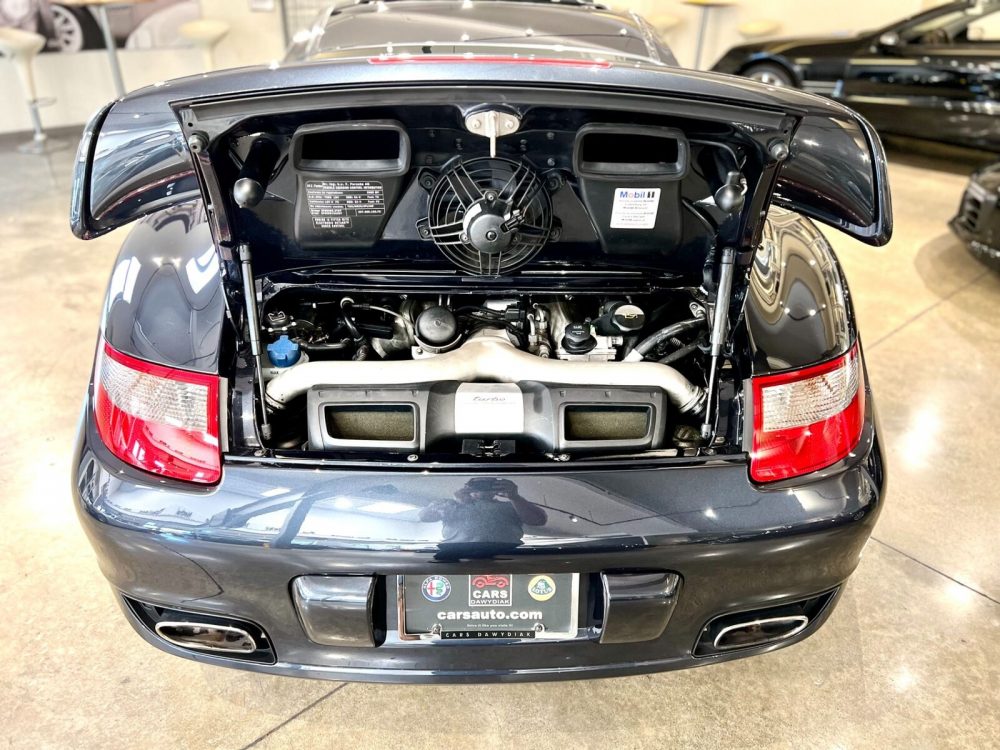 Interesting to see Atlas Grey Metallic as I've always thought it could be mistaken for navy blue given how dark it is. In darker light, this will pass as black, but if you run around calling this a really dark blue color, I'd don't think you'd have any arguments.
This one has an asking price right at $70,000, which seems totally fair for the mileage. Unless you buy a cabriolet or a really beat-up one in need of help, you aren't going to find some all that much cheaper. Of course, this all depends if you actually want a 997 Turbo with this gearbox. I suspect most don't.
– Andrew