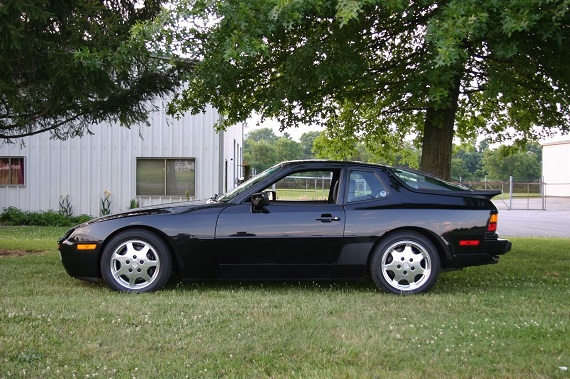 It's easy to become obsessed with low mileage, absolutely pristine museum pieces. Walk up to one at a show and it's like stepping into the DeLorean with Doc Brown, because apparently wherever that owner's car is going they don't need roads. On the other end of the spectrum are cars that have accrued countless miles; an old, torn pair of jeans that has more stories behind it than threads in its behind. Occasionally, though, a car pops up that is a testament to careful enthusiast ownership while still having been used for its original intent and purposes. Wearing mileage as a badge of honor rather than, as many do, acting like it is a death sentence, they are impressive cars without consideration of mileage but moreso when one does. Generally these high mileage heros turn up as Audis or Mercedes-Benz products that have rolled odometers into the stratosphere. More than occasionally we'll come across an E28 BMW nearing a quarter million. Porsches, however, usually don't see those types of numbers – especially highly prized turbocharged models. But though today's 1989 Porsche 944 Turbo is pushing 300,000 miles, it looks like it has only seen a fraction of that number: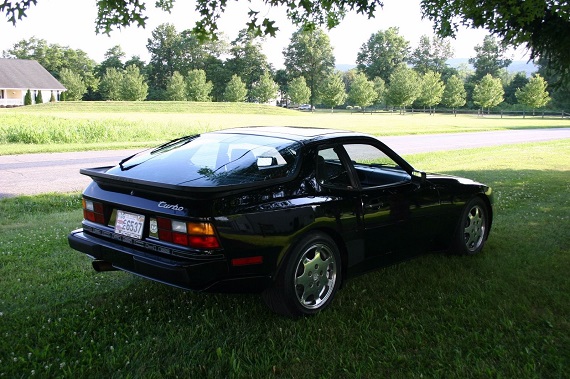 Year: 1989
Model: 944 Turbo
Engine: 2.5 liter turbocharged inline-4
Transmission: 5-speed manual
Mileage: 283,459 mi
Price: No Reserve Auction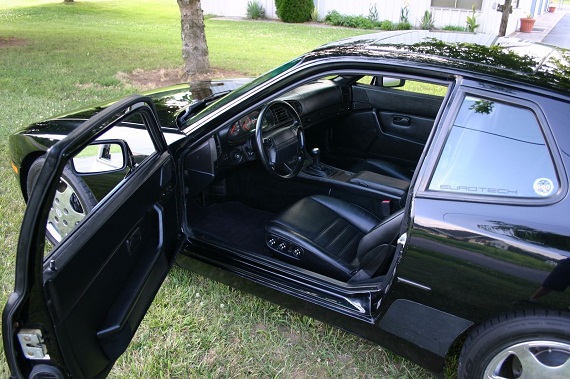 This is a very clean and original 944 turbo. I am the fourth owner the car was purchased from Porsche of Annapolis by a lady who sold it within a year. The next owner was a Porsche club member who owned it till the mid 2000′. The next owner was a porsche club member aswell who owned it for alomost ten years before selling it to me last fall. I refinished the wheels and replaced the tires with Toyo T1R's. The fluids have been replaced and the A/C recharged recently aswell. Has a rebuilt shifter and new boot with rennbay Turbo script cap. The armrest lid is also leather wrapped. The car drives great and feels really tight. The belt service was done a few years ago along with alot of other work at that time (Have Reciepts). As anyone into 944′ knows that 89 cars are the ones going up in price very quickly. Ive owned lots of Porsches and planned on keeping this one for a long time, but I have a chance to get another Porsche and this one would need to go. This is a nice honest car that is the best color combo and drives great. I drive 80 miles to work and the previous two owners commuted long distances hence the miles. Books,Reciepts,Keys all there

Any questions you can call or text me @ 240.357.6820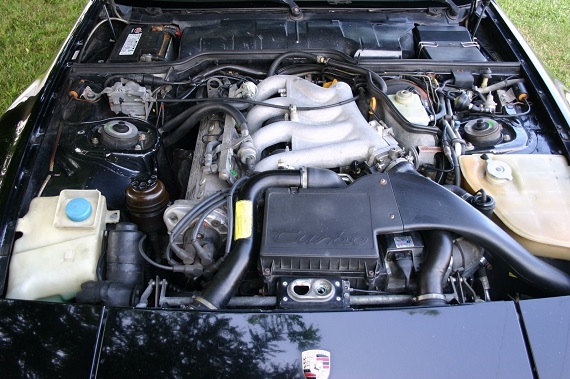 What grabbed my eye immediately was the high reflectivity on the Club Sport wheels signature to the '88/'89 Turbos. It is pretty typical for the anodized finish to dull, and usually even low mileage, often cleaned wheels can look tired today. It was worth a click, and it's then that I saw the exceptionally high mileage. However, outside of some disclosed cracking of paint on what appears to be the roof and yellowing of the plastics under the hood, were you to tell me this car had only 100,000 miles I'd believe it. The black paint is highly reflective, the leather doesn't appear overly warn, and the general look of the car is one much fresher than the odometer would indicate. Maintenance is apparently documented but I'd probably want to know the status of the clutch at this point; outside of that, it appears to be a pretty clean example with a good history that's at least worth considering. The mileage will keep the price in check and this will certainly never be one of those museum pieces, but my guess is that if you turned up at a show you'd have just as many people shocked when they learned this car had traveled a distance equivalent to going to the moon and making it a quarter of the way back home again. Too hard to conceptualize? How about 11 complete circumnavigations of the Earth's equator? If you'd like to complete the 12th, bidding is currently around $12,000 on the no reserve auction with a few days to go.
-Carter