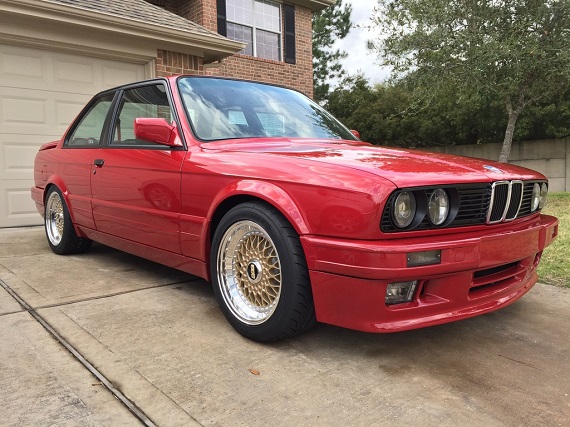 You don't have to cast a very wide net to find a modified E30 BMW. Though they've been out of production for the U.S. market for some 25 years, they're still a massively popular choice for enthusiasts – so much so, that they're a bit ubiquitous and border on cliché.
As a result, we've seen our share of modified E30s on these pages with varying results. But today's example really is something special. It's not the first time I've heard an E30 be referred to as the cleanest, best built car in the country. I clicked the link with my normal base-level of E30 skepticism.
"It'll be way, way overpriced for what it is. Lipstick on a pig. I'd prefer a stock one" rolled through my head.
You see, if I told you the value on a 318iS was such that it justified a full disassembly and restoration, you'd likely laugh. There could not possibly be a return on that investment, right? And on top of that, a resto-mod in a non-original color in a market which has highly prized only completely original, low mileage and stock examples to date?
Naysayers, bear witness.
…