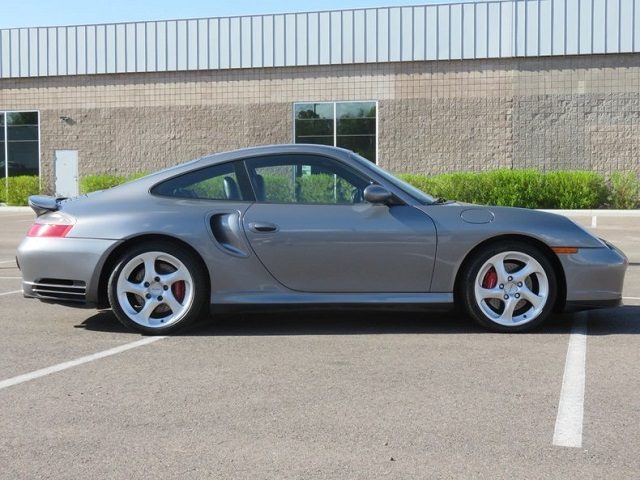 We are always on the lookout for good performance value and as the writer who primarily features the Porsche 911 that isn't always easy. At least pretty much all 911s provide nice performance, if not nice value! The go to for those looking has long been the 996TT, which for a while represented absolutely silly performance for the price. If you found one with the X50 package you could get supercar levels of performance for around $40K.
Those times have changed. The cat eventually was out of the bag and I guess enough people took notice that prices began to rise. With the air-cooled market rising as well that moved more buyers toward the later water-cooled models. Things haven't exactly gotten out of hand, but with enough low-mileage examples available it's pretty common to now see those X50-equipped models priced above $60K. Still good value, but there are other options not far away.
Nonetheless, the search continues and here's one that comes with a good price: a Seal Grey Metallic 2002 Porsche 911 Turbo Coupe, located in Arizona, with 6-speed manual transmission and 99,522 miles on it.
…