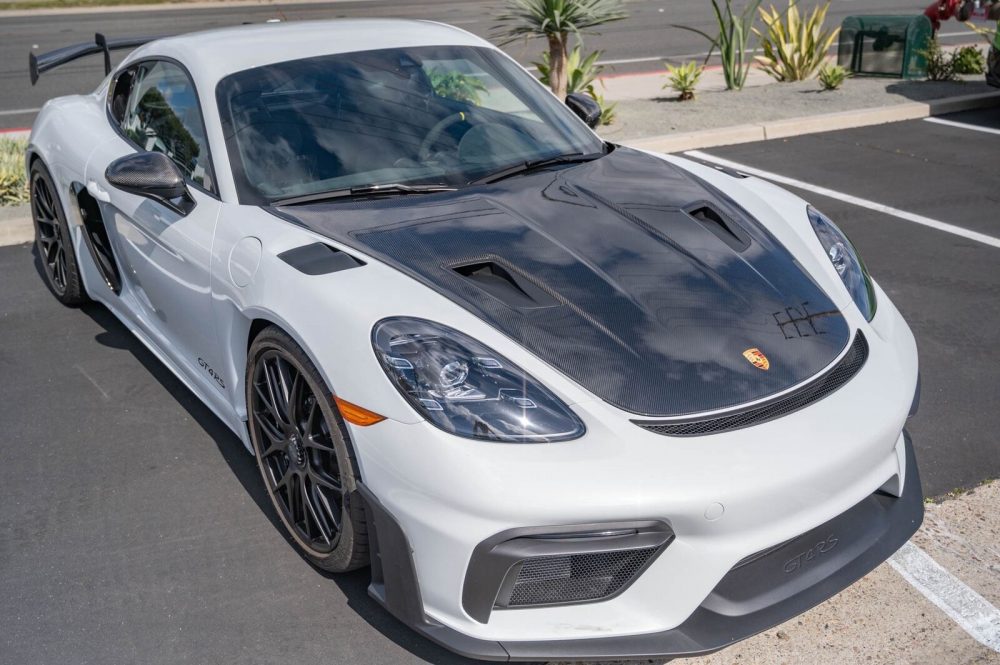 Who knew it would be so hard to spend several hundred thousand dollars on a very niche car? In the latest episode of "Buying a new car is a miserable experience" we have the drama surrounding the new Porsche GT cars and people getting their feelings hurt over it. The short of it is select loyal customers are given allocations to new GT3 and GT4 RS cars only for them to be offered up on the used market for tens of thousands of dollars over what they paid after they took a few laps around the cul-de-sac. This leads to the salesman down at the dealership that sold the car to the owner texting threatening messages to the owner stating their relationship is over in the same style as 15-year-olds do when a member of the opposite sex is spending a little bit too much time at another person's locker in between classes at the junior high school. I wish I was joking.
Today, we have a 2023 GT4 RS up for sale in California with actually a fair amount of miles on the odometer, a whole 717, for around $100,000 over what the sticker price was. Worth it to not deal with a dealer?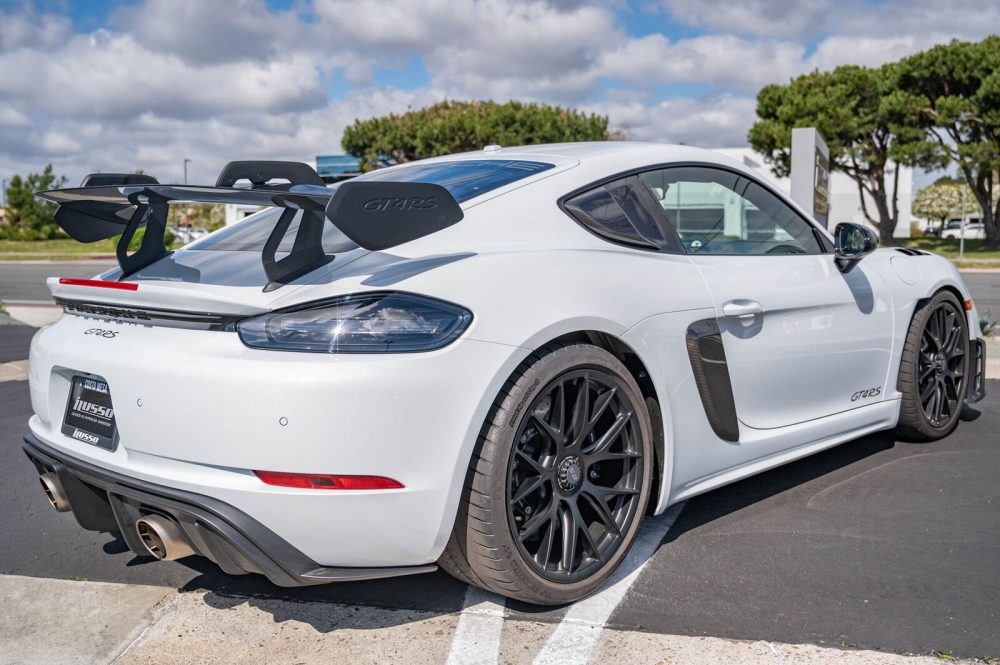 Year: 2023
Model: 718 Cayman GT4 RS
VIN: WP0AE2A87PS280102
Engine: 4.0 liter flat-6
Transmission: 7-speed Doppelkupplung automatic
Mileage: 717 mi
Location: Costa Mesa, California
Price: $289,900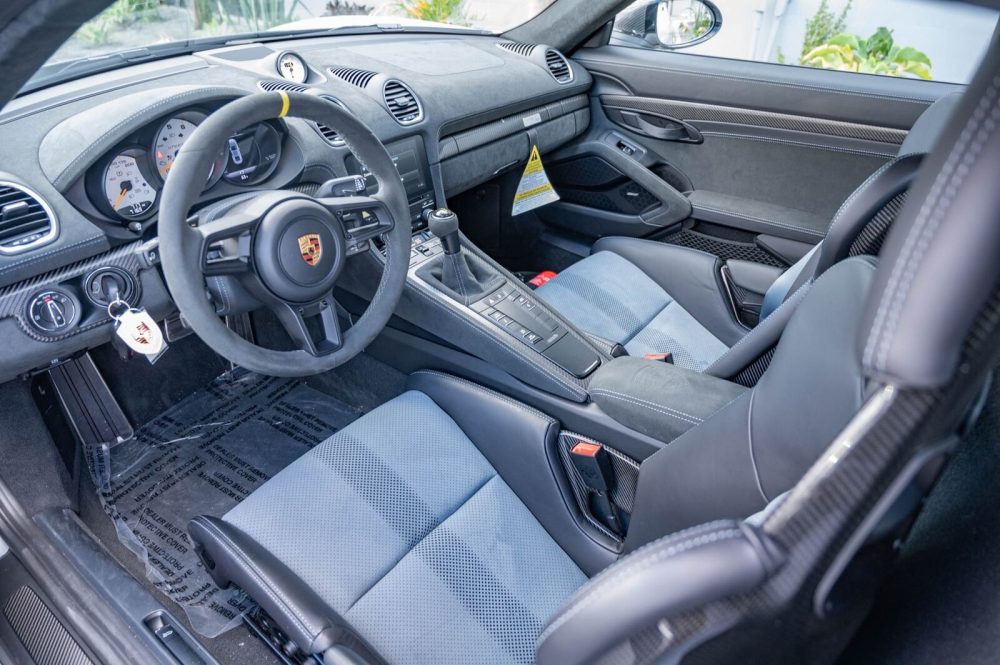 2023 Porsche 718 Cayman GT4 RS
Stock #:280102
Exterior Color:White
Interior Color:Black/Grey
Body Type:Coupe
Transmission:7-Speed Double Clutch
Fuel Type:Gasoline
Engine:4.0L H6 493hp 331ft. lbs.
Mileage:717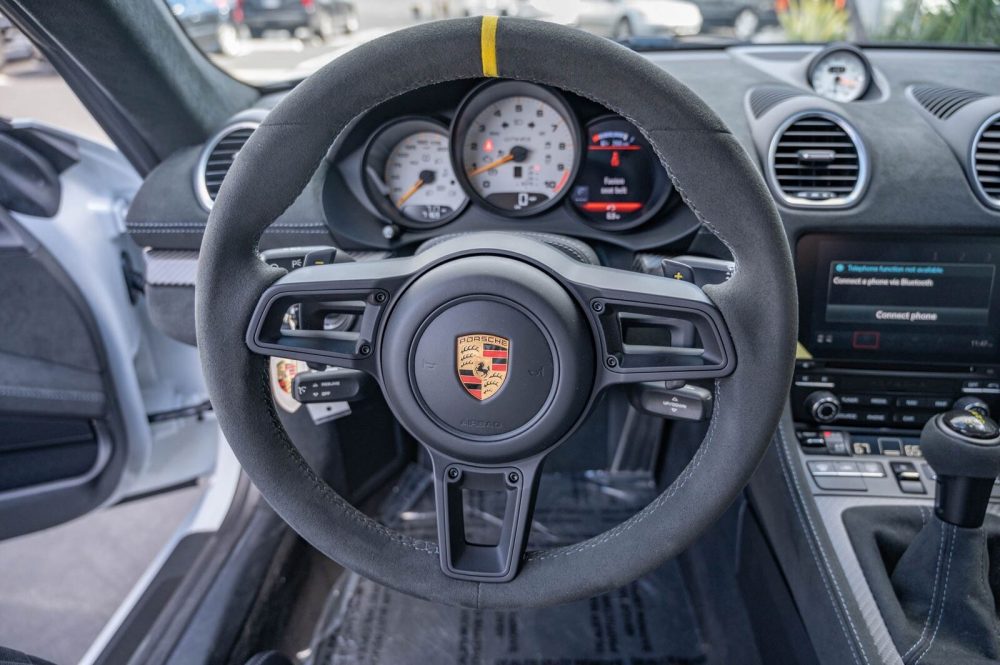 I can certainly see the issue with this practice, but I think this is a case of you making your bed and now you have to sleep in it. If Porsche can't produce enough of these or purposely holds back production, you end up with crazy markup over sticker price and a line of people willing to pay it. Even worse, the dealer hides all kinds of stipulations into you buying the car at sticker because if you don't, they'll just call another guy and he'll gladly lease a new Panamera 4S E-Hybrid Executive in a bad color just to get a new GT car.
Is it worth it to just buy something like this to avoid all the games? Maybe if you are rich enough and want the car that bad. That surely seems to be the case for now.
– Andrew