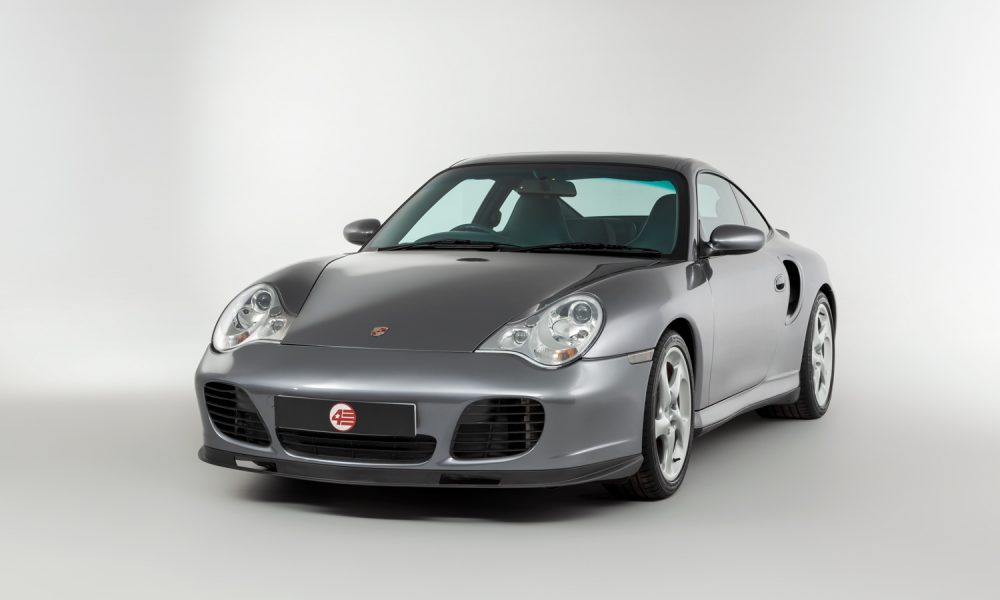 Sometimes I feel for my fellow enthusiasts who live in the UK as just by the realities of the population, they have fewer choices in terms of cars. There are roughly 33 million cars in the UK, and while that sounds like a ton, it isn't when compared to the US which boasts roughly 289 million. I know you are saying that of course, that makes sense, but my point here is that there aren't as many options to choose from especially if you want a 23-year-old Porsche. However, if you wanted a 2000 Porsche 911 Turbo with a Nephtrite Green leather interior, you are in luck.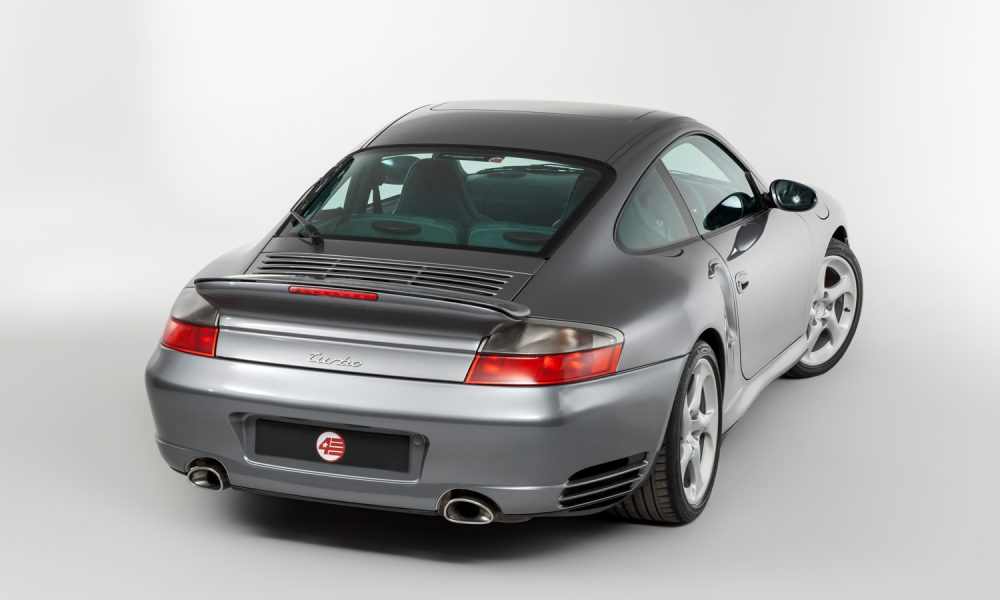 Year: 2000
Model: 911 Turbo
VIN: N/A
Engine: 3.6 liter twin-turbocharged flat-6
Transmission: 5-speed automatic
Mileage: 60,392 mi
Location: Kingsley, Cheshire, England
Price: £41,995 ($51,570)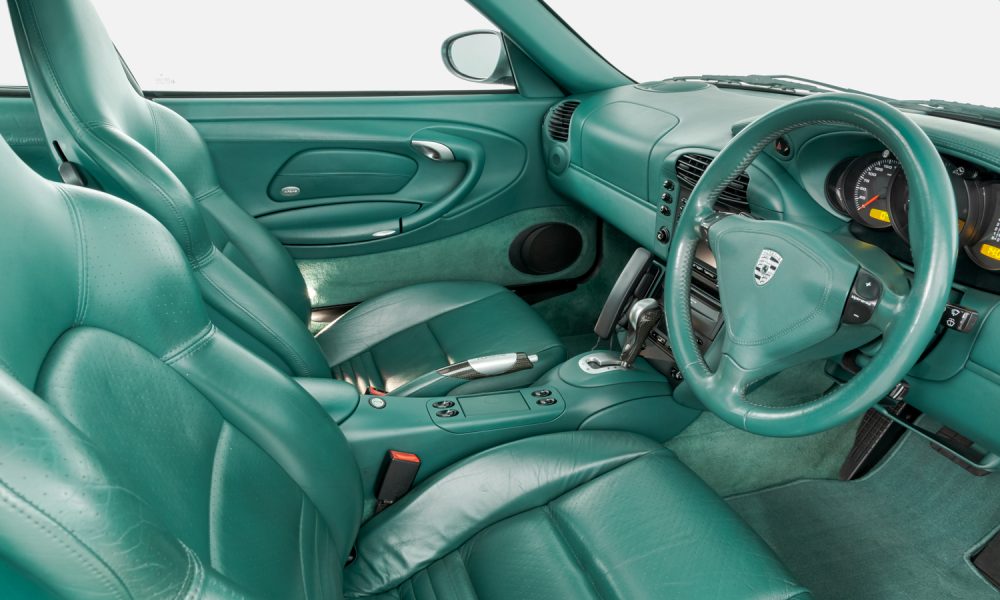 Seal Grey Metallic paintwork, Nephrite Green leather upholstery, 18-inch hollow-spoke Turbo alloy wheels, 5-speed Tiptronic S transmission, Heated and electric Sports seats, Carbon fibre gearshift, Carbon fibre handbrake lever, PC1 satellite navigation, Porsche telephone handset, Cassette player, CD changer, Cruise control, Climate control AC, Electric sunroof, Electric windows, Heated and electric door mirrors, Bi-xenon headlights, Sports suspension, Red brake calipers, Alcantara headlining, Nephrite Green steering wheel with Millennium Edition silver Porsche crest, Door entry guards with 'Turbo' logo, Wheel centres with 'Turbo' logo, Nephrite Green Porsche overmats, Spare key, Porsche leather key fobs, Original sales brochure.

EXTERIOR
This striking early example is finished in attractive Seal Grey Metallic with contrasting Nephrite Green upholstery. The paintwork presents in stunning condition with a deep, lustful shine and hardly a blemish in sight. There are very few stone chips at the front end and the bi-xenon headlights are crystal-clear with no hazing or discolouration to report. The car is entirely rust-free with absolutely no signs of bubbling in any of the usual 996 areas, and quite remarkably there is no unsightly road rash on either the sills or arches. Elsewhere, all the trims and plastics are absolutely first-rate, including commonly worn items such as the front splitter. A truly magnificent example looking every bit the low mileage of just 60k.

INTERIOR
With eye-catching Nephrite Green adorning almost every surface, the interior of this low mileage Turbo is a spectacular place to be. Everything from the spotless carpets to the Alcantara headlining is green, and we love it. The car was also spec'd with the desirable Sports seat option along with a number of great features including the carbon fibre gear selector and complementing handbrake lever. Heated seats, cruise control, and the Porsche Communication Management (PCM) system with a handy telephone are some of the other nice factory options.

Condition-wise the interior is very well presented indeed. The leather still feels really supple and, aside from some expected wrinkling to the driver's outer bolster, the seats are fantastic. Being really picky there are a few light marks around the handbrake area but little else to detract from the cabin's overall highly impressive finish. The rear seats still look new and the front luggage compartment is immaculate. Being an early car there is no glove box on the passenger side.

ENGINE & TRANSMISSION
Reading through the paperwork it's clear that this one has always been maintained to a high standard. There are 15 stamps in the original service booklet, 14 of which are from Porsche in Edinburgh and the last being from Autostore, a notable prestige dealer in Cambridge. The last service was carried out around 6k miles ago and, for the new keeper's peace of mind, we have just had a full mechanical inspection carried out on arrival with us. The car has clearly never been thrashed, instead it has been owned by a small number of Porsche enthusiasts who have delighted in the Tiptronic system.

WHEELS, TYRES & BRAKES
Filling the arches are the original 18-inch hollow spoke Turbo wheels, all in perfect unmarked condition having previously been refurbished to a very high standard; the correct Turbo centre caps are also immaculate. The wheels are shod in premium Continental tyres and the brakes remain in fine operational condition having been treated to new discs all round in September 2020. The red calipers present in their original finish and so do show some wear to the lacquer.

HISTORY FILE
First registered in June 2000 this lovely Tiptronic example is understood to be one of the very first 996 Turbos ever supplied to the UK. It has now driven just 60,392 miles in the hands of 6 registered keepers. Within the accompanying history file the lucky new owner will find the original leather Porsche wallet with all manuals, a thick raft of invoices and past MOT certificates, an original 996 UK launch sales brochure, a spare key, and the dealer-supplied maintenance booklet with 15 service stamps, as detailed below.

07/06/2001 at 9,615 miles – Porsche
28/05/2002 at 17,674 miles – Porsche
02/05/2003 at 25,337 miles – Porsche
14/06/2004 at 32,775 miles – Porsche
31/05/2005 at 36,397 miles – Porsche
14/06/2006 at 38,394 miles – Porsche
03/07/2007 at 39,215 miles – Porsche
25/11/2008 at 41,954 miles – Porsche
18/11/2009 at 43,874 miles – Porsche
18/11/2010 at 45,653 miles – Porsche
17/04/2012 at 47,500 miles – Porsche
06/05/2014 at 50,724 miles – Porsche
10/08/2015 at 52,233 miles – Porsche
30/08/2016 at 53,151 miles – Porsche
27/07/2020 at 54,511 miles – Specialist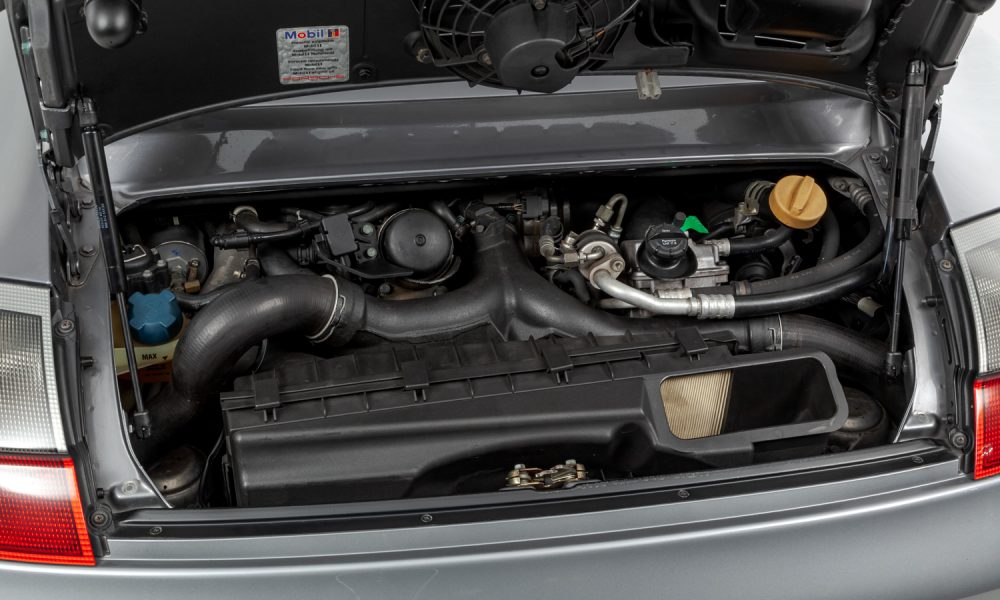 What a spec on this one. Keep in mind that is a first-year 996 Turbo in the UK as the car debuted at the Frankfurt Auto show in September 1999. I can't imagine the color curse words the salesmen at the dealer uttered when this one showed up and they had to sell it, even amplified that this is a Tiptronic car. Personally, I love it. I want my special cars to feel special, and if they are Nephtrite Green, so be it.
This dealer always has interesting offerings and I'm not surprised at this one showing up. An asking price of $52,000 maybe seems a little high considering the mileage and it's a Tiptronic car, but I'm far from an expert for the UK market. I think if this was a left-hand drive US car it might be in the ballpark, but I was always under the impression that UK prices were always a little softer.
– Andrew