When discussing the 1987 GTI we featured on Tuesday, Brian made an excellent point. Ever since the Mk2 version, Volkswagen has been trying to recapture the magic of the original GTI. Somehow, every generation seems to come up a bit short in one way or the other. A big reason for this is the size. When you put a Mk1 and MkVI GTI side by side, the difference is enormous. So naturally, with an increase in mass, you would lose a bit of the nimbleness in the process.
For years, though, Europe has had an answer to the larger, successive generations of Golf GTIs with their Polo supermini. A B-segment sized hatchback, Volkswagen has offered a hot version of this car throughout the years, beginning with this particular model, the Polo G40. Never shy to test out new technologies on mainstream vehicles (see recent Passat W8), the Polo G40 had a supercharged, 1.3 liter four cylinder engine, a 40mm version of the 60mm supercharged used in the Corrado G60. This provided this hot hatch with 115 horsepower and capable of the dash to 60 mph in just over eight seconds, modest by today's standards, but still perfectly respectable.
With the first G40 being introduced in 1987, we might see a few of these trickle stateside eventually. This 1992 example has very low mileage and looks sharp in white with the black trim accents. A nice compliment to the white GTI Brian featured on Tuesday.
Year: 1992
Model: Polo G40
Engine: 1.3 liter supercharged inline four
Transmission: 5-speed manual
Mileage: 43,780 mi
Price: £6,495 (~ $9,830 USD)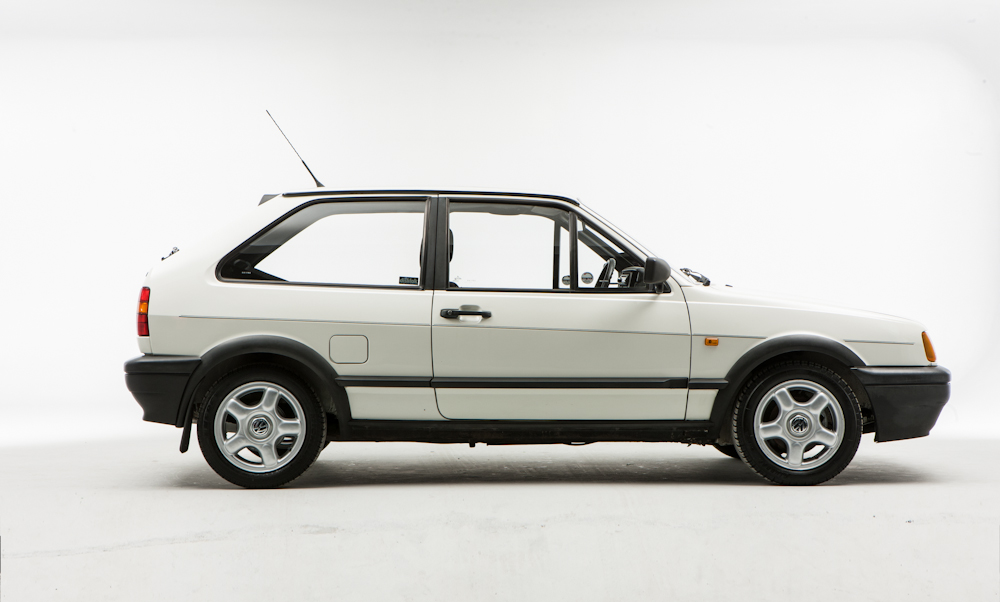 MODEL HISTORY
The Polo G40 Coupe first made an appearance at the 1985 Frankfurt Motor Show, named the Polo GT G40 and based on the established Mk2 Polo. This concept was subsequently built by Volkswagen in 1985 with three prototype cars that set a number of world endurance speed records, such as the 1.3 litre class records for speed over 24 hours, and speed over a distance of 3,107 miles.
…