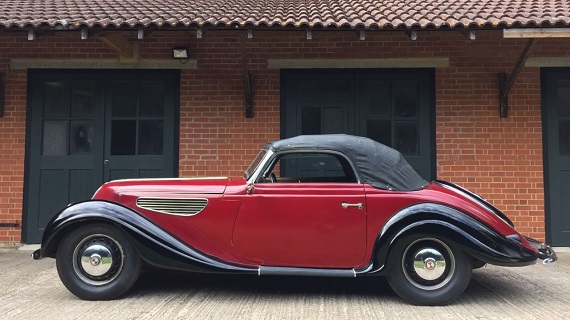 World War II changed the map of Europe, and the post-War period was a strange rebuilding and re-allocation period which saw serious changes to some of the names you know today. Volkswagen, a brand that effectively hadn't really existed before 1939 and the outbreak of war, found itself the benefactor of British intervention afterwards and became the company we know today. Mercedes-Benz, similarly, picked up the pieces and continued on. Auto Union and the companies of the four rings fell inside the Soviet area of control, and as a result many of the plans, factories and engineers were removed from Germany and sent deeper into Russian control. Then there was the strange plight of BMW. Prior to World War II, though BMW had been a very successful aircraft engine producer and motorcycle champion of Germany, they were a minor player in the automobile industry. Still, they had produced some beautiful and notable designs, including the successful sports car racer 328. Although technically Munich lay in the American area of Allied occupation, there would be an interesting future for BMW. Connections with the British Army allowed a pre-War BMW dealer from Britain to jump into the Munich factory, grab a bunch of plans and some engineers, and return back to the island nation. That would yield the Bristol 400 – a car so heavily influenced by BMW's 326, 327 and 328 designs that they even retained the signature kidney grills. More strange, perhaps, was the BMW plant at Eisenach. Unfortunately for the city, though centrally located in Germany and not particularly far from Munich, it lay about 6 miles inside the Soviet control border. But their factory had all the plans for BMW's road cars, so after the war, they turned on the lights and started pumping out BMWs not made by BMW. This, of course, resulted in a lawsuit, and in 1952 they were forced to change their name to Eisenacher Motorenwerke, or EMW. Like Bristol, they retained all of the signature BMW bits, including the Roundel. But since they were in Soviet controlled areas, the Roundel's color changed from blue to red: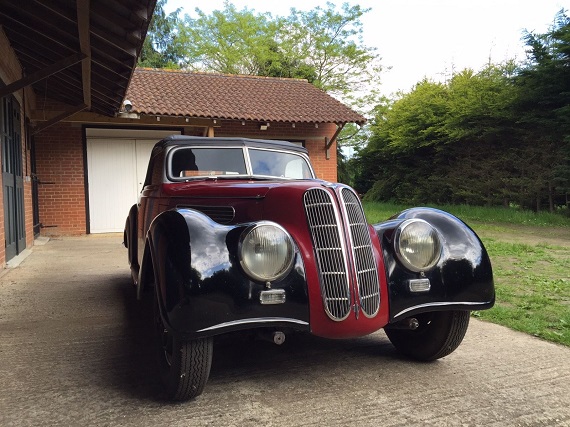 Year: 1952
Model: BMW/EMW 327
Engine: 2.0 liter inline-6
Transmission: 4-speed manual
Mileage: Not Listed
Price: $129,500 Buy It Now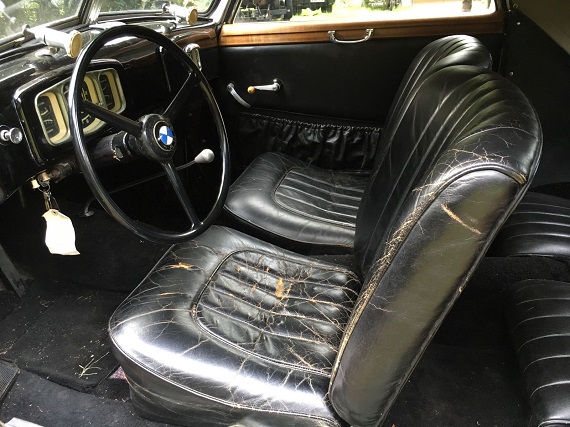 a wonderful and very original BMW/EMW 327/8, with a BMW 328/Bristol engine. a real joy to drive, in excellent unrestored condition. lovely original leather interior, original tools, etc.
a very practical car with great patina no restoration can ever achieve.
Please call or email for more details. +44(0)7557908093
The car is located in the UK.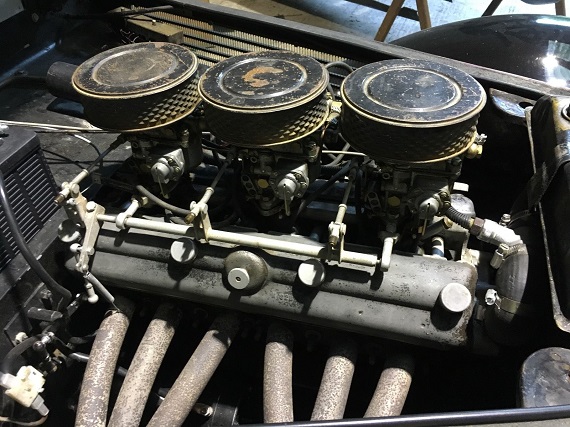 It turns out that nearly all of the BMW 327s that you'll run across were produced in the Eisenach plant, and that means that nearly all of them were under post-war Soviet control. This car was produced in the change-over period and sports the EMW hubcap insignia, but has many other BMW signs. It's not clear if they were replaced somewhere along the way, as most of the parts were interchangeable. More interesting in this car is the engine, sourced from Bristol but which was, just like the EMW, originally a BMW design. The result is a hobbled together history in one very beautiful car. These pre-War BMWs really captured the Art Deco style well, and compared to their contemporaries from Stuttgart are fairly affordable. This one needs at least a partial restoration to really be a show car, but it sounds like it's ready to roll as is. Unique in history and style, these 327 models are one of the prettier and more interesting pages in German automotive history.
-Carter