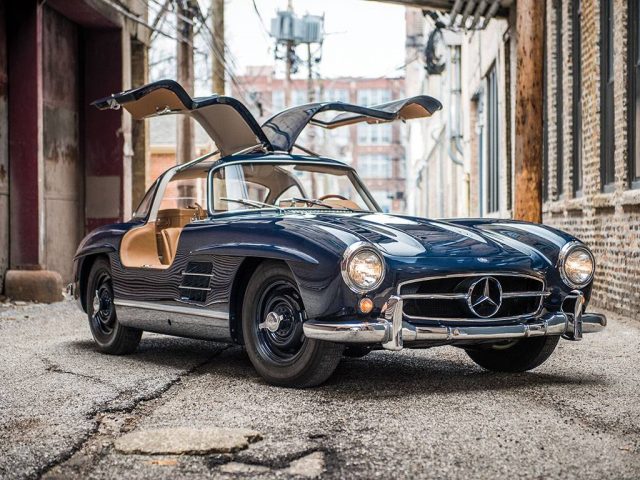 I can't say enough about the 300SL. I feel like like each individual W198 has its own look, its own aura. Coming up for auction soon, this particular 1955 Gullwing is no different. Sporting Dunkelblau paint with the matching Rudge-Whitworth center-lock wheels, it is a stunner. The interior is spotless, it has the matching luggage, the paint shines like new; in short, it's almost a perfect 300SL.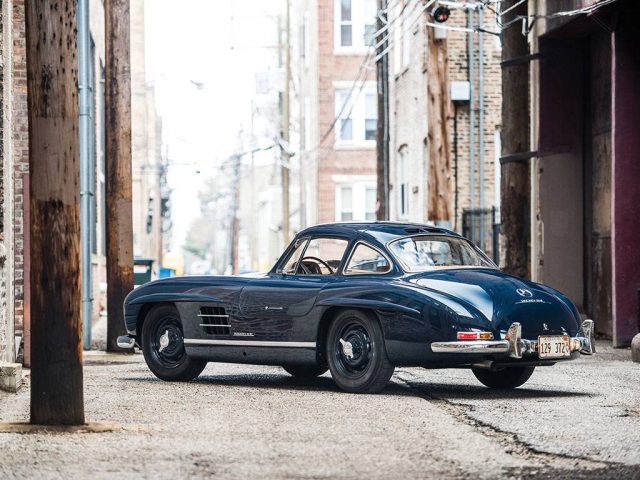 Year: 1955
Model: 300SL Gullwing
Engine: 3.0 liter inline-6
Transmission: 4-speed manual
Mileage: 57,368
Price: Auction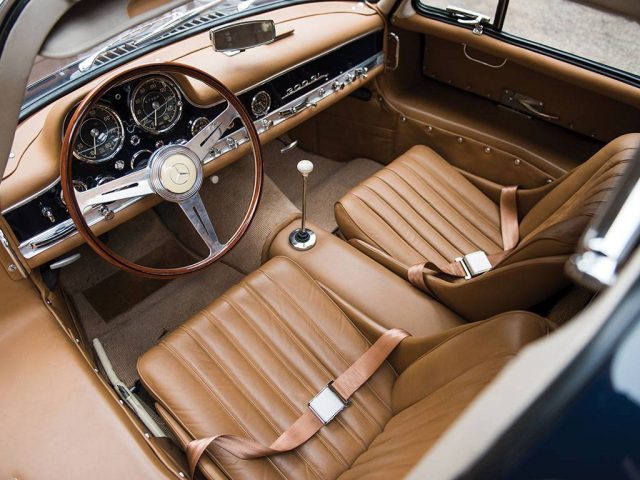 1955 Mercedes-Benz 300 SL Gullwing

Chassis no. 198.040.4500116
Engine no. 198.980.4500136

Without Reserve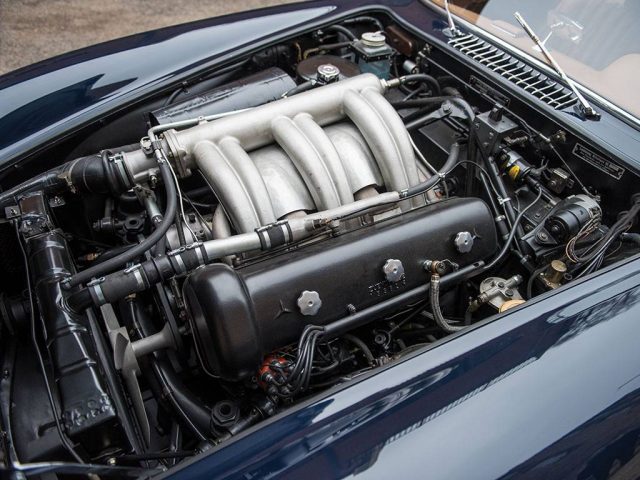 I must admit I'm no W198 expert. These cars are so far out of my league that I can't even afford to be near one. It's a different world when you are taking about cars that even the worst condition sell for a million dollars and that's just not a world I'm apart of. But that doesn't stop me from admiring from afar and appreciating how unbelievable these cars really are.
From what I understand here, this one is a steel body (rather than the rare and expensive alloy) car which makes it one of 829 for 1955. It does have the luggage set but I can't say if it's original and it doesn't look like it has a radio. Another thing of note is that the steering wheel is a Nardi and not the original W198 wheel that is highly desirable.
The auctioneer should just start this car at a million then go from there because I think this 300SL will be pulling some serious coin. This last W198 that came up for auction earlier this month sold for $1,457,500 and wasn't even close to the same level as this one. It wouldn't surprise me if it closed in on the $2,000,000 mark given its condition. There is no end in sight for the values of W198s and this car will probably be one of the best ones we'll see in awhile.
– Andrew