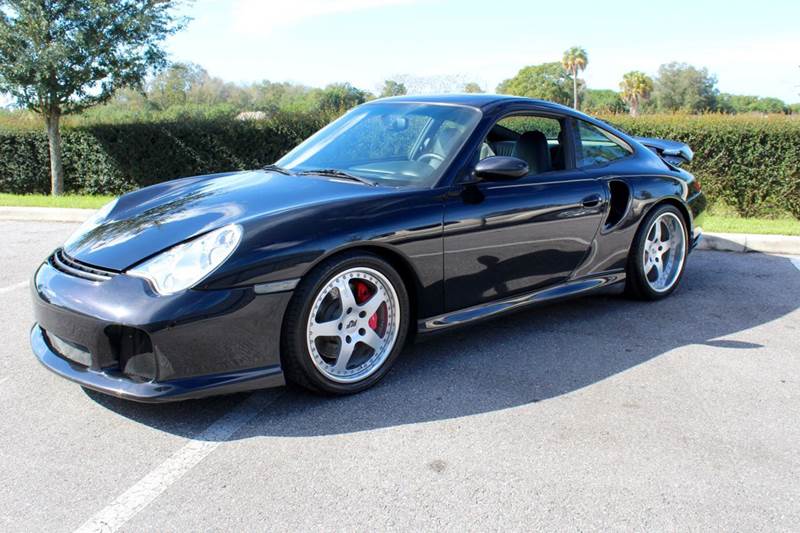 RUF is a name which is among the most highly respected tuners in the world, creating legendary power, looks and speed among a series of cars that was already quite potent. But they're very expensive cars, too – fully spec one out from Ruf, and you can easily double the price of your Porsche, sometimes more. These are not machines for mere mortals.
Yet value can still be found in, and today I've got 1,100 horsepower to prove it. This Double Take looks at two 2002 911 Turbos, both of which have been upgraded with the RUF 550 kit. Which is the winner?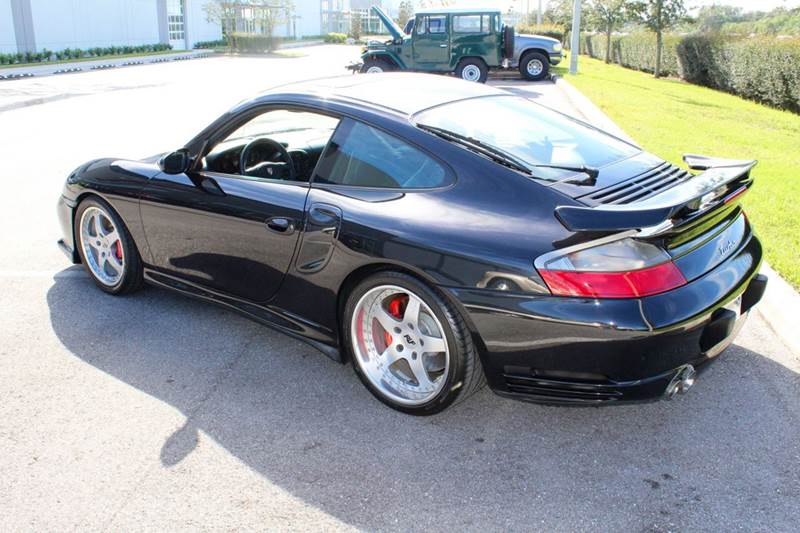 Year: 2002
Model: 911 Turbo RUF 550
Engine: 3.6 liter twin-turbocharged flat-6
Transmission: 6-speed manual
Mileage: 50,882 mi
Price: $49,500 Buy It Now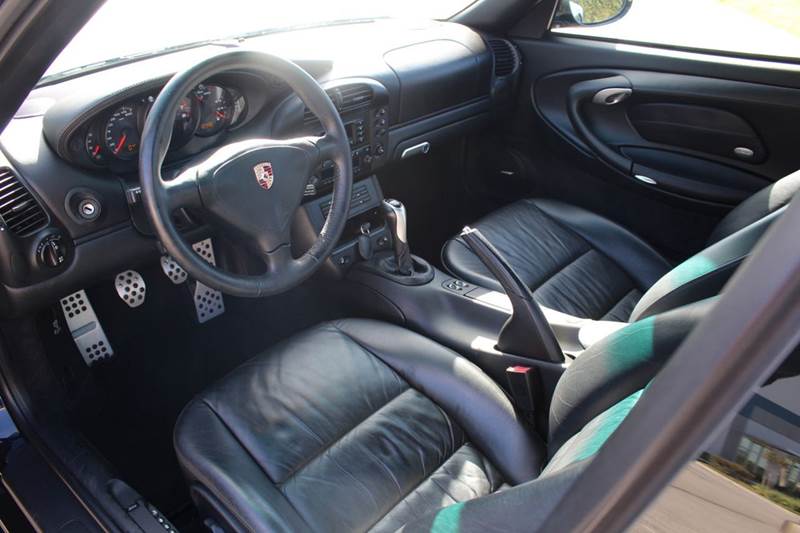 Just in from Sunny California adult owned and pampered 911 GT2 twin turbo with dealer installed RUF areo package
no damage history or paintwork. looks drives and smells brand new pampered 50k miles. see the video at www.cleanclassiccars.com
CALL US 7 days a week t 941-355-1955 we can finance this car and ship door to door worldwide.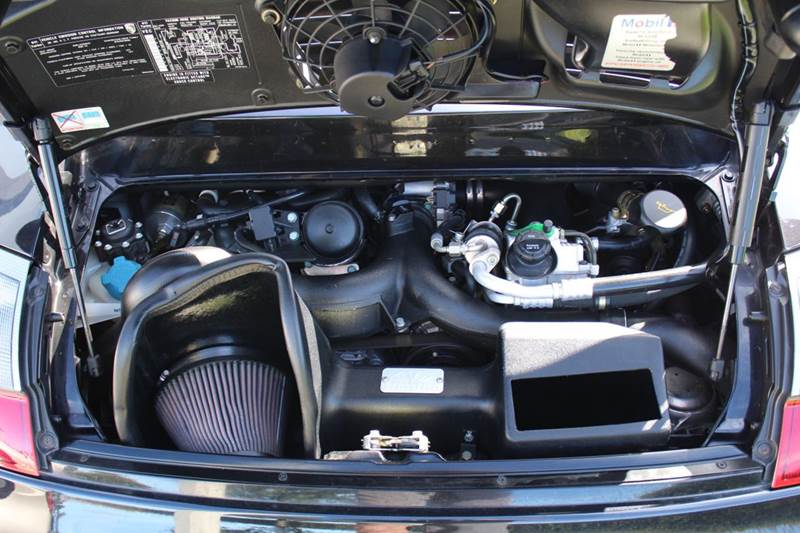 This Turbo had me scratching my head for a moment. Listed as a 911 GT2 and upgraded with the RUF 550 package, even if it wasn't an original RUF car the asking price of sub-$50,000 seems far too good to be true. And, it was; despite being listed as a GT2 in multiple places (including the seller's website), they stuck a quiet "it's not a GT2" into the question section. Obviously, that changes the value dramatically. However, there's still a lot to like; miles are reasonable, condition looks good, black/black is probably popular since it seems to pop up often. The RUF aero-bits aren't as slick looking as they should be, but keep in mind that the retail sticker on the 550 kit – if this car actually has the documentation to back it up – is $31,000 from RUF.. Add the body changes, modular wheels and a few other bits and you're easily at the asking price of the entire car as it stands currently.
But what about the same kit on an actual GT2?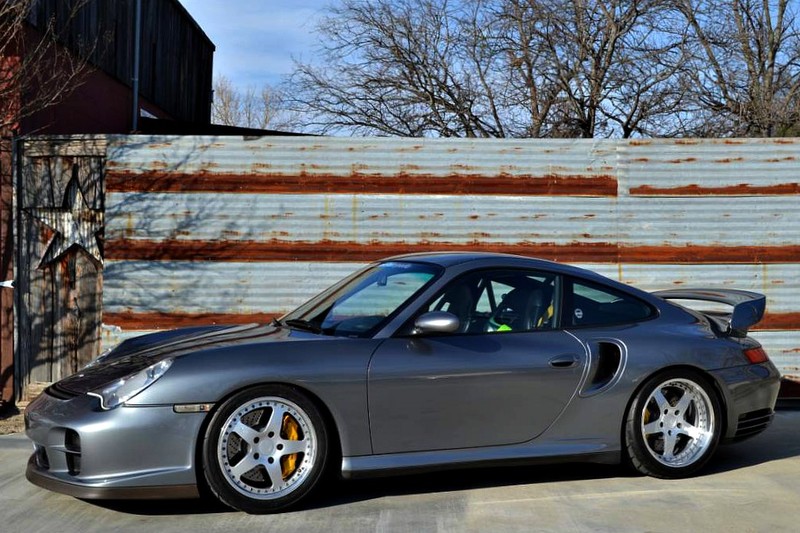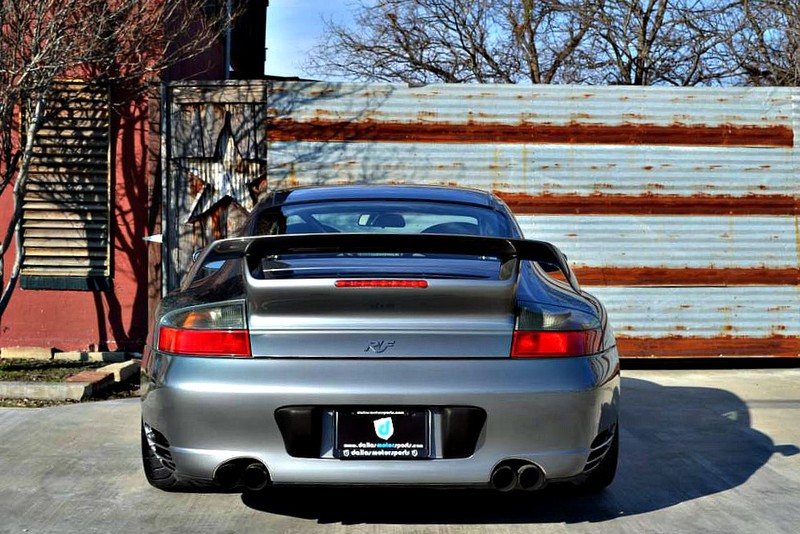 Year: 2002
Model: 911 Turbo GT2 RUF 550
Engine: 3.6 liter twin-turbocharged flat-5
Transmission: 6-speed manual
Mileage: 44,686 mi
Price: $89,900 Buy It Now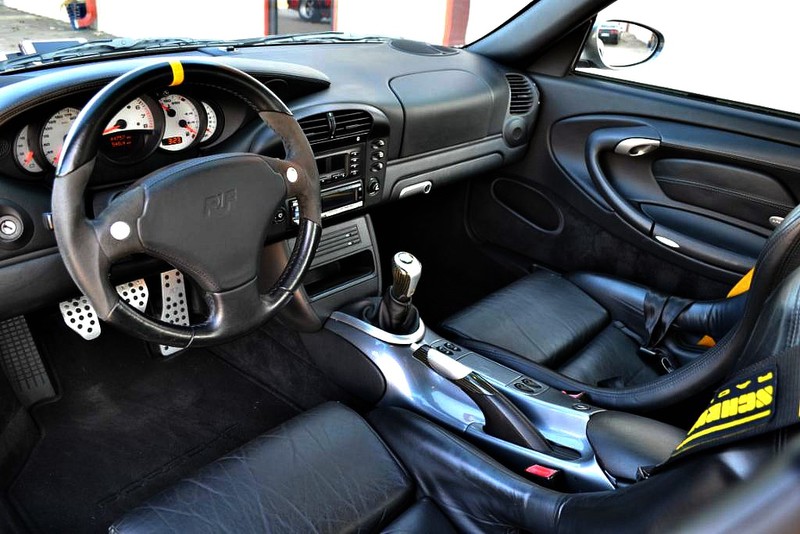 Dallas Motorsports presents this Rare & Unique 2002 Porsche 911 GT2 RUF 550!!

The Porsche 911 GT2 can be described as the "Ultimate" 911 Turbo. Fitted with Rear Wheel Drive and no PSM (traction control), this GT2 is certainly not lacking in the excitement category! It is also a much lighter example than its brother (996 Turbo), coming with a factory rear seat delete, as well as a fixed rear wing! With over 450hp from the Factory, it is safe to say this is a rocket! 🙂

One might ask, how could one possibly improve this GT2? Well, a RUF 550 Package takes what Porsche has created and perfects it even more! The RUF 550 RTurbo Package consists of the following: upgraded Hybrid Turbos, RUF DME ECU, RUF 590 Exhaust, RUF Catalytic Converters, and a Performance clutch. This is certainly a unique GT2, being that it is 1 of 2 GT2's with the Rturbo 550HP conversion!

This 911 GT2 was equipped with the following options from the factory:

Black Leather
Yellow Seat Belts
Black Mats w/ Porsche Lettering
Center Console in Seal Grey
Sport Seats w/ painted seat backs
Shifter/Brake in Carbon & Aluminum
Footwell Lighting

At the time of the RUF 550 conversion, the factory sport seats were replaced with the more popular Euro GT3 Racing Seats. These are popular seats among Porsche enthusiast's and give this GT2 an even more aggressive look & feel! Also added at that time was a Moton suspension, which can be adjusted to your particular driving style!

This RUF GT2 has always been serviced on an annual basis. Within the last 2K miles, the following maintenance has been performed:

New clutch, flywheel, and pressure plate 12/2013
New Engine & Transmission Mount 12/2013
New Toyo Tires 1/2015
Rebuilt Moton Suspension 5/2015
New Steel Brake Rotors 5/2015

Even if you are not a track enthusiast, this 996 RUF GT2 is also unique in and of itself because it can also be a fun street car as well! Still maintaining modern car features such as: A/C, cruise control, and a Radio. Being a limited production model, 996 GT2's are becoming increasingly harder to find. According to RUF Registry, this is 1 of 2 RUF Rturbo GT2's, which makes it even more rare! We consider this RUF GT2 to be a modern day classic, with the potential for more appreciation in the coming years! Do not miss out on owning a very special and unique GT2! 🙂

Call or Text Spencer Heitman at 214.893.3976 for more information or to make appointment. You can also send an email to sales@dallasmotorsports.com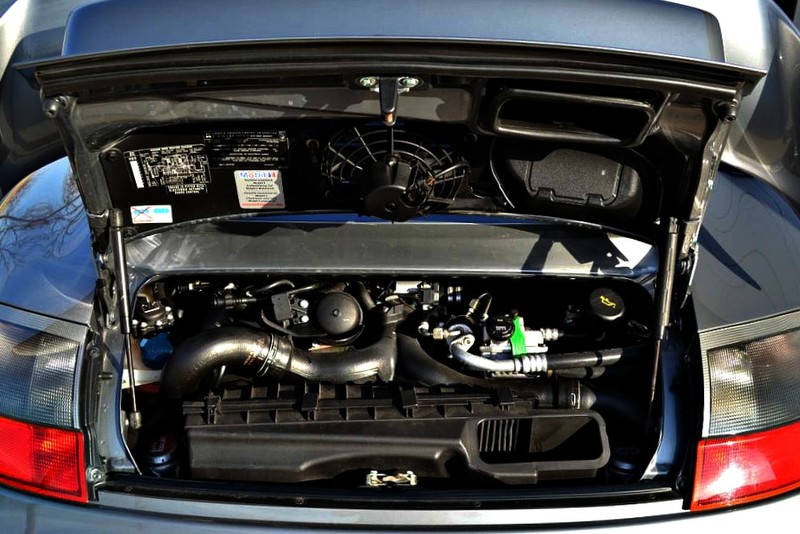 Off the bat, this actual GT2 looks much more purposeful than the Turbo. I'm not sure if it's the lack of RUF aero-bits or the color, but where the black car looks a bit pieced together, this Seal Gray Metallic GT2 looks just right and is a reminder that not all 996s are ugly. The same modular wheels look a bit better, too, but it's inside where this GT2 really separates itself from the Turbo. With a cage, Euro GT3 seats and proper RUF wheel, it looks ready to hit the track. The dealer has better documentation and the rarity of the car alone justifies a much higher price – which it is, asking over 50% higher at nearly $90,000.
Is it worth it? Since values on GT2s seem to be on the rise, this car treads the performance versus collectability wire. It has lost its originality which hurts value, and it's not an original RUF. But, if you want some serious performance and rarity in the 911 world, this seems like a great value overall.
-Carter