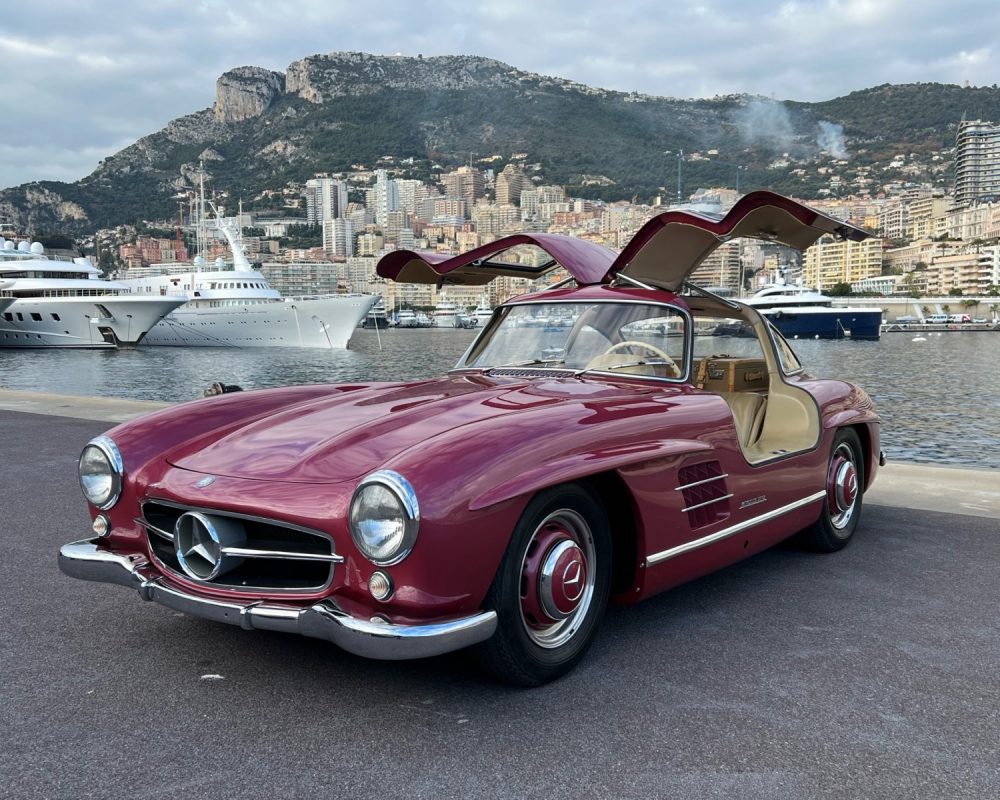 How fitting. 
Fewer cars assimilate better in a (literal) sea of eight-figure yachts and apartments than the winged wonder itself, the 300SL Gullwing. Anyone in Monaco can buy an Aventador, 812 Superfast, or Veyron, ride around the entire time in first gear, and call themselves a connoisseur of fine automobiles. The exact opposite of that is true in those cases, and a very quick remedy of that is today's car, a 1956 300SL Gullwing in Strawberry Red Metallic. This is a car with style and taste, although the exhaust doesn't backfire and shoot flames when driving past various casinos. Also, it is extremely expensive to purchase, maintain, repair, insure, and really hard to get in and out of wearing anything other than athletic clothes. Still, it is worth all those sacrifices and more.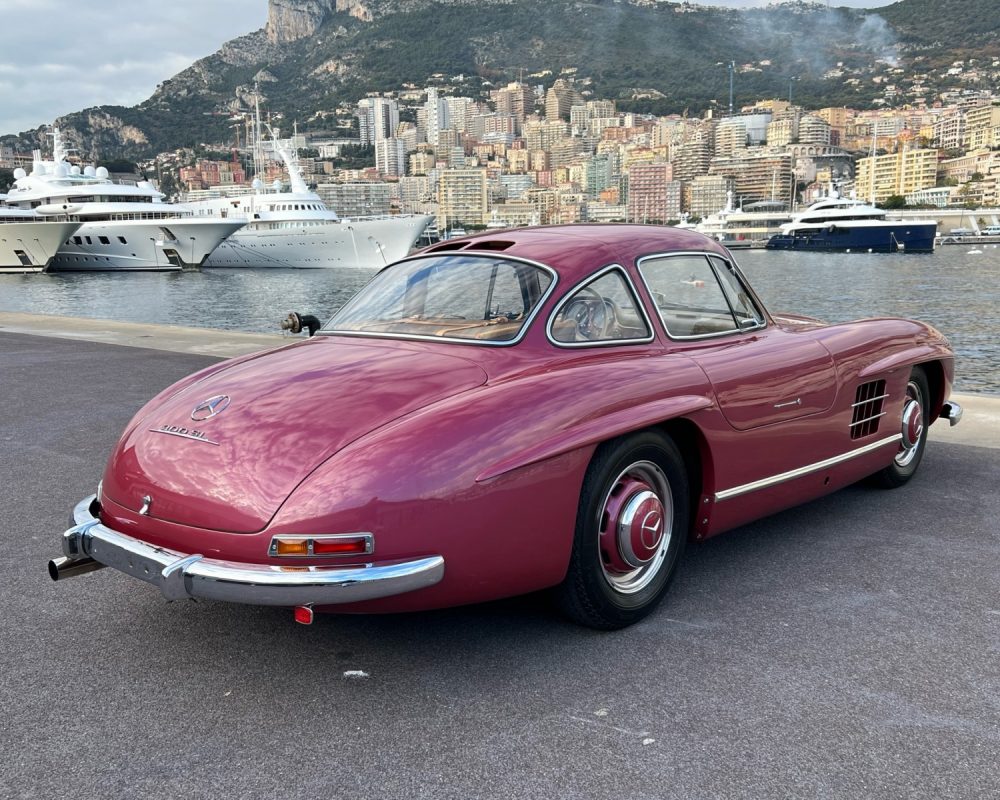 Year: 1956
Model: 300SL Gullwing
VIN: 198.040-6500061
Engine: 3.0 liter inline-six
Transmission: 4-speed manual
Mileage: 54,400 km (33,800 mi)
Location: Monte Carlo, Monaco
Price: Inquire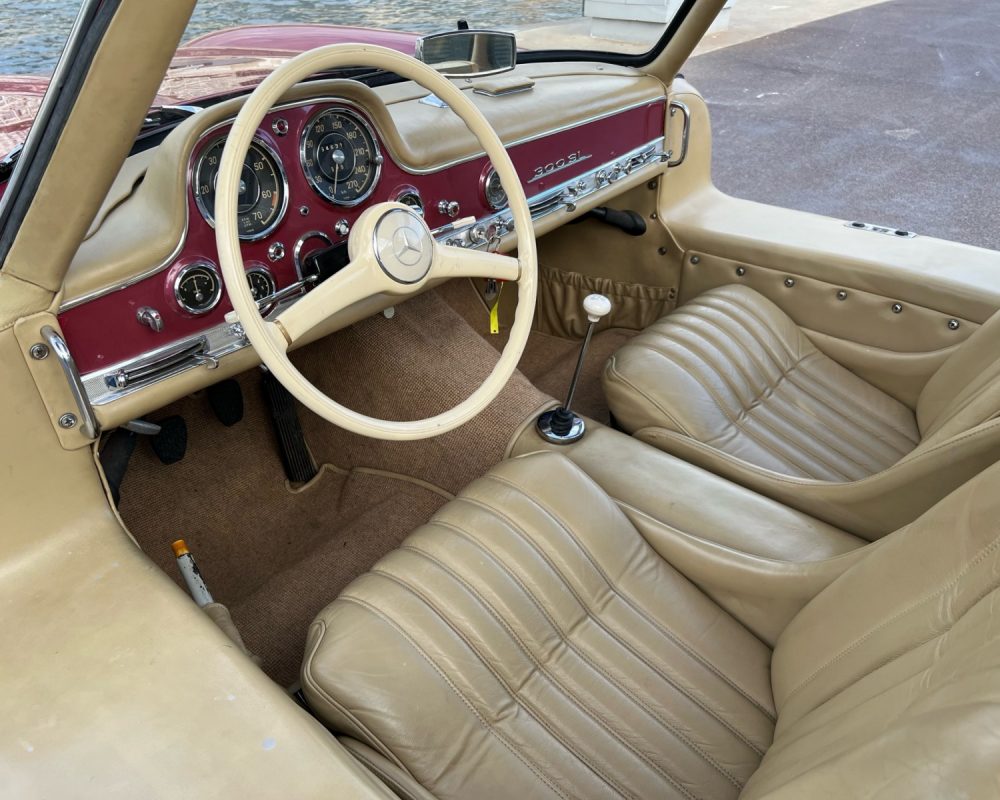 1st registration: 01/01/1956

Colour: Strawberry Red

Mileage: 54,400 km

Interior: Beige Leather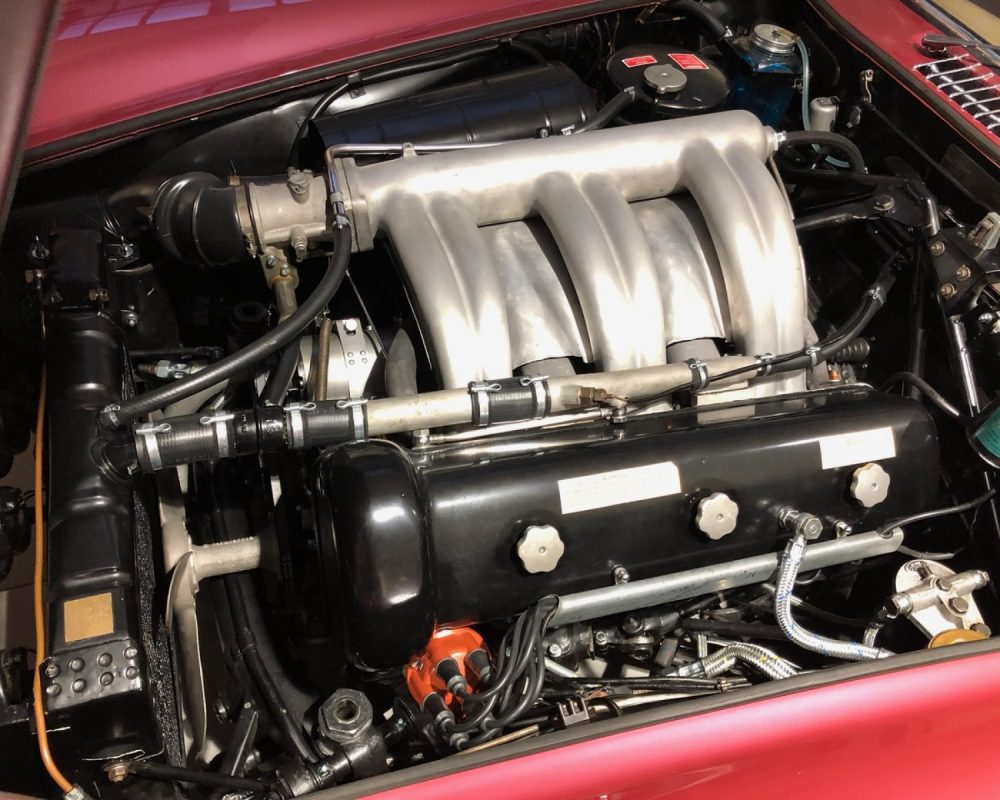 Needless to say, there is not much information on this car. Usually when a Gullwing publicly comes up for sale, a small novel is required to explain its ownership history, servicing, and at least one restoration at some point in its life. This car? Nine words. Welcome to Monaco, I suppose. The chassis number seems to be 198.040-6500061, which isn't showing up anywhere from what I've researched. There are a few of the Strawberry Red Metallic cars else both in the Gullwing and Roadster, but none that match this chassis number.
As for condition, don't let the mega yachts and mountains distract you. This one is very much in the "driver" category with heavy wear on the underside, previously leaking fluids, and a generally worn interior. This a car for you to drive and not feel guilty about. While every 300SL could be argued is now a museum piece, this one isn't there cosmetically. That isn't a bad thing, as long as the price reflects that.
Of course this one has no price, so it is tough for me to judge. Believe it or not, a green 1955 just sold last week for an impressive $1,456,000, which I think was right on the money. Is this car as nice as the green example? No. But that doesn't mean it is worth less in its current setting. I am willing to bet this one has an ask north of $1,500,000 because that is what the market probably is and don't forget, it's Monaco after all. An extra $50,000 to $100,000 can be chalked up to a fun night out.
– Andrew