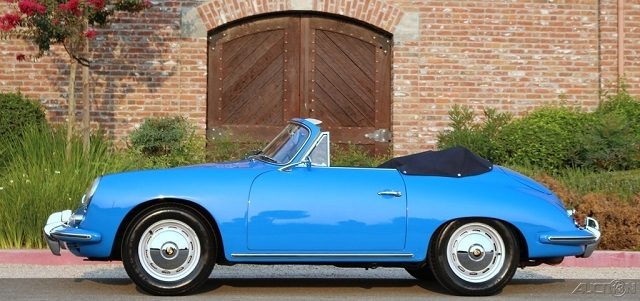 It is quite rare to see most any vintage car on the roads. I think that shouldn't be much of a surprise. It means, of course, when we do see one it can be a nice treat. The Porsche 356 is just such an example and until recently I could not have told you the last time I actually saw one being driven. (I won't count the dilapidated one I saw in a mechanic's parking) A few weeks ago it just so happens that one drove right by me. I could hear it coming and as most any car enthusiast does my ears immediately perked up as I knew from the sound that something pretty interesting was approaching. I was delighted to see it was a 356 Coupe, and even better it looked in phenomenal shape. While in pictures the 356 Coupe can look a little bubbly and almost rotund, in person the proportions look perfect with little wasted material.
Since then I've been keeping an eye out for a nice 356 to come up for sale. While not a Coupe, I really like this one. This is a Royal Blue 1961 Porsche 356B 1600 S Reutter Cabriolet with Light Grey interior. The condition looks quite good and the exterior color is fantastic. Like a lot of bright colors this one shows wonderfully on the 356.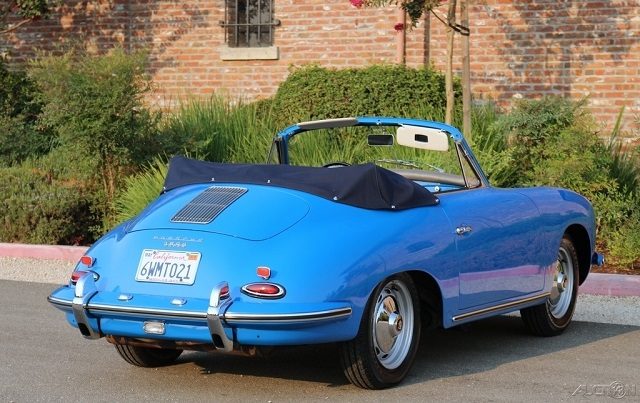 Year: 1961
Model: 356B 1600S Cabriolet
Engine: 1.6 liter flat-4
Transmission: 4-speed manual
Mileage: 46,122 mi
Price: Reserve Auction ($129,995 Buy It Now)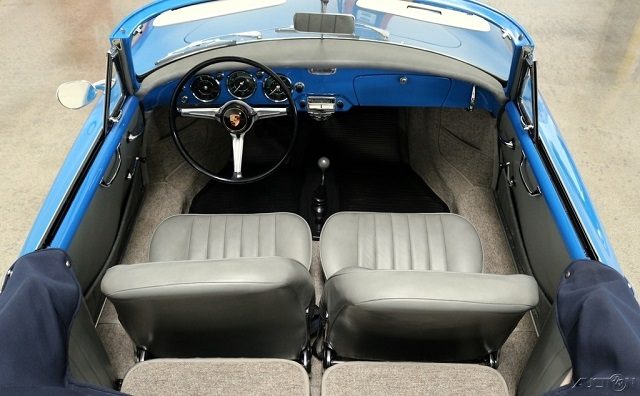 1961 Porsche 356B T5 Reutter Cabriolet with excellent factory Royal Blue/Light Grey color combination: Owned by a retired executive in Santa Rosa for the past 20-plus years. Restored over 10 years ago to COA specifications. Beautiful condition in and out, includes matching factory hard top. Engine is a correct Super 1600, not the original case. Extensive receipts and records, including receipt rebuild 5000 miles ago. We rebuild the front end (all new bushings) and installed new tires. We go to extents to document our cars in pictures and provide the most transparent listings on Ebay. Please study the pictures carefully rather than requesting descriptions. Please complete any inspections or ask any questions prior to bidding or committing to buy the car. Thanks for the interest!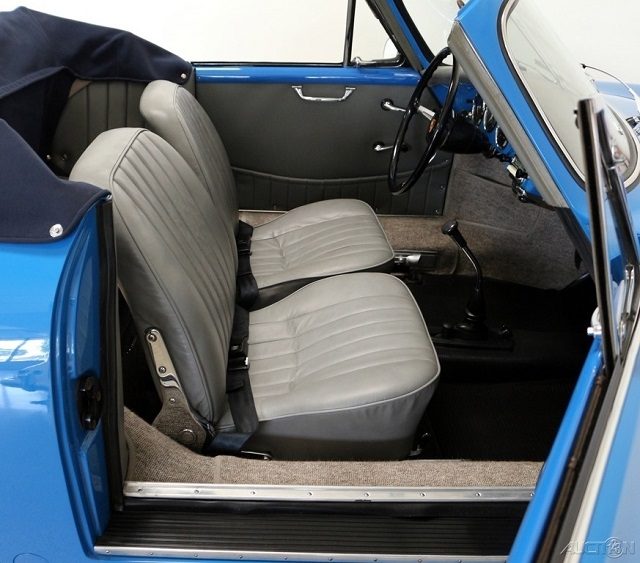 I do love the way this seller presents their cars. While there is no substitute for seeing something in person, here at least we are provided with pictures of almost every part of the vehicle and from just about every angle. We get a lot of the details, both underneath as well as inside. If we wanted to quibble, a little more thorough description might be useful, but the pictures do a fine job of telling the story. We are told that this 356 has been restored, the engine is correct rather than original, and that the current owner has had the car for at least the past twenty years. We also see a decent size stack of records.
Generally speaking this is a very fine looking 356 that looks well restored. Everything looks in great shape and ready for a new owner. It also comes with a matching factory hard top, which is a nice bonus though I can't imagine anyone would spend much time driving this car in any other than pristine top down conditions. So you may never use the hard top, but it's there if you want it. For top down cruising it's hard to think of many things better than a vintage automobile and the 356 is a wonderful example of that breed.
-Rob