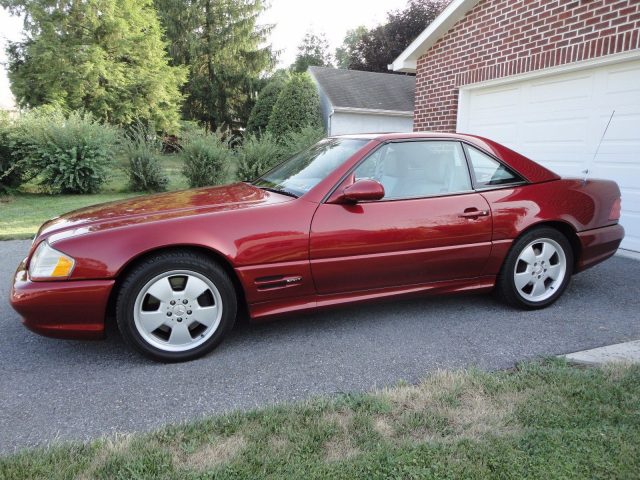 There are probably cars you really like and want to own, but only with certain options or packages. In my world, the Mercedes-Benz R129 falls into the category. For me to spend money and commit to one, I need the SL1 and SL2 packages. What do they include? The SL1 comes with the "AMG designed" bumpers and sideskirts with 18 inch Monoblock 1 wheels. The SL2 includes xenon headlights, a 6-disc changed (who cares?) and heated seats. For me, that is the pinnacle of the R129. Well, I'd love a pano hardtop too, but you can't have it all. But every R129 that I come across without these packages seems disappointing to me because I know that there are other ones out there that are better in my eyes. Today's 1999 SL500 for sale in Pennsylvania has these packages and in a rare color, but it has one catch.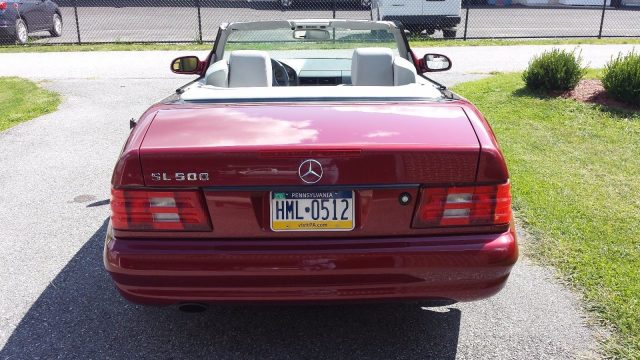 Year: 1999
Model: SL500
Engine: 5.0 liter V8
Transmission: 5-speed automatic
Mileage: 117,000 mi
Price: $15,000 Buy It Now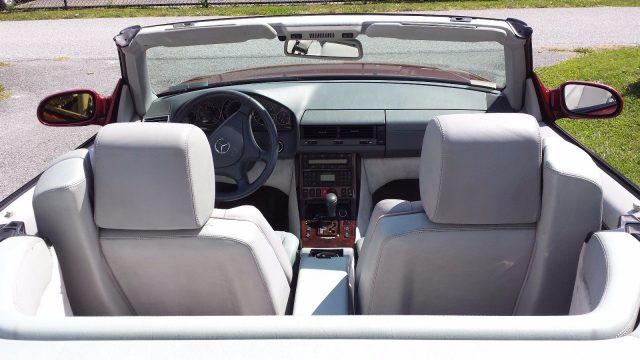 This car has been garage kept and meticulously maintained. Driven for pleasure only. Excellent inside and outside rare grey interior for this year model (most are tan in color). Car is located in Manchester , Pa. 17345
Please call me @ 717-818-9033 if you have any questions.

Larry Why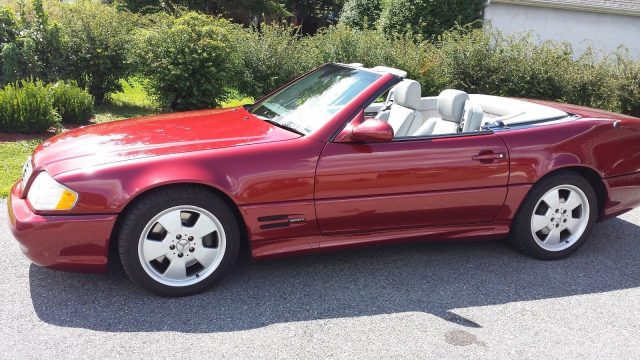 If you have a keen eye, you might notice something about this car is "off." Well, if you guessed the wheels, you are correct. This R129 has the 17 inch Albali wheels instead of the 18 inch Monoblock 1 wheels that come with the SL1 sport package. I have no idea where those original wheels went, but it is really unfortunate because this car also has the SL2 package. To top it all off, this SL500 is painted in Amber Red which is a really rare color for a R129. The rest of this car looks outstanding with no major flaws despite its 117,000 miles. I like the gray leather but black wouldn't turn me away either if that was the case.
This seller is asking $15,000 and in my eyes, it is probably a few thousand too high. If this car had the wheels and half the miles, then yes, $15,000 might be doable. But the market is still pretty soft even with these desirable options and rare paint, so I doubt anyone is going to overpay when they can find a comparable car for thousands less.
– Andrew