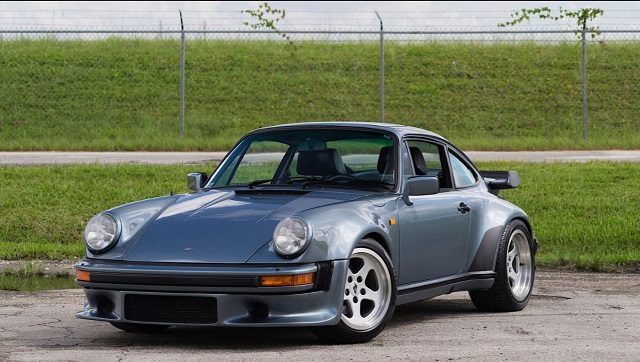 The last two weeks we've looked at the wilder side of the Porsche tuner world with cars from Gemballa and RWB. This week we'll go a little more traditional with the styling and make a return to RUF. RUF likely is the most well known and highly regarded in the Porsche world, so much so that RUF is not just a tuner, but a manufacturer utilizing blank Porsche chassis for its cars. In some ways, RUF is the inverse of RWB. Where RWB goes over the top with styling and leaves the performance mostly alone, RUF keeps the styling changes somewhat minimal (at least from the perspective of how much they depart from a 911 itself) and goes over the top with performance upgrades. Over the years they've produced some blistering fast machines capable of competing with the best cars in the world. Even capable of competing with the likes of Porsche's own 959.
The one we see the most often is the BTR and that's just what we have here. However, this is not one of the very rare RUF VIN BTRs, but one of the more common converted examples, which in this case was based off of a 1984 Porsche 930. That's a nice base with which to begin and with the RUF upgrades you get a car that can make even the prodigious 930 seem tame.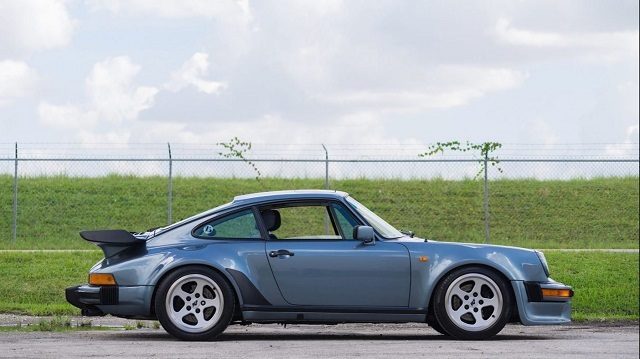 Year: 1984
Model: 911 Turbo
Engine: 3.4 liter turbocharged flat-6
Transmission: 5-speed manual
Mileage: 35,014 mi
Price: $225,000 Buy It Now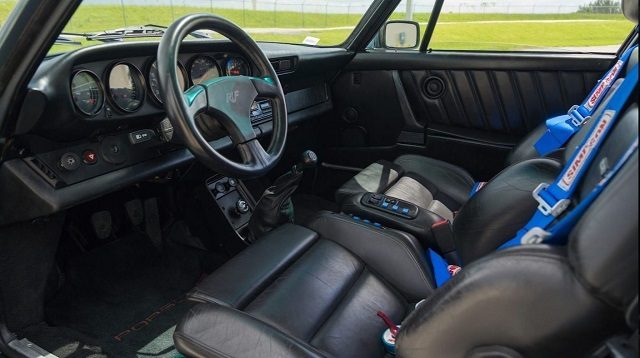 1984 Porsche 930 RUF BTR DOCUMENTED

This remarkable example has remained unrestored and original until today. Only 35k miles and 2 owners since new this 930 is in beautiful condition! Full RUF BTR conversion with letter of authenticity from RUF, this 1984 Porsche 930 is not your average 911 Turbo. Per documentation, it was completed by German car-manufacturer RUF Automobile. Accompanied by a letter of authenticity from RUF, this Porsche 911 Turbo received the RUF 17-inch wheels, revised suspension, front spoiler with oil cooler, heavier-duty "dog-leg" 5-speed gearbox, steering wheel with RUF-embossed center pad, and a boost gauge. The engine was also upgraded as a RUF BTR with 374 HP, thanks to 3.4L pistons and cylinders, an intercooler mounted underneath the vented whale-tail rear spoiler, revised camshafts and a 4-pipe exhaust system.

The BTR designation came from "Group B," "Turbo" and "RUF." A respected manufacturer and tuner, RUF had a close relationship with the Porsche factory. Its modifications could easily double the cost of a Porsche 911. In the mid-1980s, RUF-built Porsches ranked among the fastest cars in the world. In top-speed tests conducted by "Road & Track," the RUF Porsches achieved the highest top speed and best reliability records. Blue with black leather Recaro seats, this 1984 Porsche 930 RUF BTR also comes with Simpson competition seat harnesses and its letter from RUF, which includes a list of all modifications from RUF Automobile. All of the interior is remained untouched an original and completely functional.

Recently serviced it performs like an absolute animal, putting about 300 miles on the car recently this 930 is incomparable to any others in its league. The 3.4L engine starts up first crank always with no issues, no leaks or oil consumption. Once on boost it screams to the redline in any gear, the dogleg transmission enters all gears with no grinds or pop out issues. Set at about 0.8 bar it is rated at about 380hp but was variable up to 1.1 bar safely and the output was about 425hp, there was no Porsche in its era or let alone other sports car that could compare to the performance this 930 offered.

35,014 original miles

Turbocharged 3.4L flat 6 engine

RUF BTR engine upgrade:

RUF intercooler

RUF 4-pipe exhaust system

34.41 pistons and cylinders

Ruf camshafts

RUF 17 inch wheels

Ruf Revised suspension

RUF front spoiler with front oil cooler

RUF Dog Leg 5-speed manual gearbox

RUF steering wheel

RUF boost regulation valve

RUF Certificate

Can be viewed in Miami, FL 33126 – Inspections welcomed – Trade in welcomed
I saw this car cross the auction block at Mecum's Monterey Auctions. High bidding on that day reached $170K and like many of the cars crossing the block – especially some of the higher end Porsches – it did not sell. As we can see from the asking price here, bidders weren't even all that close. My sense at the time was that $170K was pretty good money for this car. As noted, it's not a RUF VIN. Those are the cars that command serious money. It is a really nice example of a converted 930 though and there is value in that.
The mileage is quite low at just over 35K and the condition looks really good inside and out. Everything is said to be completely original with regard to the conversion. I imagine it's level of documentation will be the deciding factor. It does come with a letter from RUF Automobile confirming the conversion, but that is all, or at least it's all we're shown here. If it also has a full maintenance history and other historical documentation then perhaps it will achieve this asking price if the sellers are patient. Cars like this are very desirable so it may just be a matter of waiting for the right buyer to come along. Otherwise, the Monterey auction may be as much as this 930 will see.
-Rob