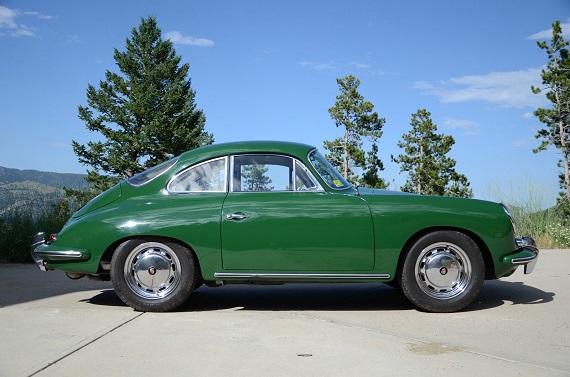 At times I am almost disappointed when I come across what is an otherwise very nice vintage Porsche that is not in one of the vintage colors. We come across many of these colors so rarely that I guess it feels like a missed opportunity. There are no such problems here as this 1964 Porsche 356C Coupe, located in Colorado, comes in the always alluring shade of Irish Green. Irish Green was made available during the mid-'60s and -'70s and while you still can get it as a special order color it has for the most part disappeared. This seems to be the case with many shades of Green, presumably as automakers move towards metallic paints for these sorts of colors. But these non-metallic greens have a great brightness to them, which is made all the better on the 356 by its stretching into the interior to cover the gauge and radio surrounds. It really creates a nice contrast with the color of the carpets and seats, even if tan tends to work somewhat better than the black interior we see here. Still it's a wonderful vintage color on a wonderful vintage Porsche.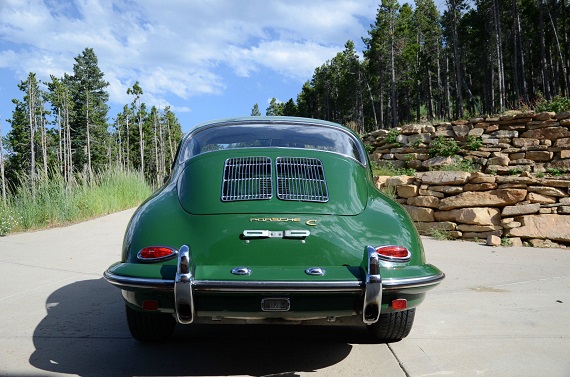 Year: 1964
Model: 356C
Engine: 1.6 liter flat-4
Transmission: 4-speed manual
Mileage: 50,826 mi
Price: Reserve Auction (reserve met)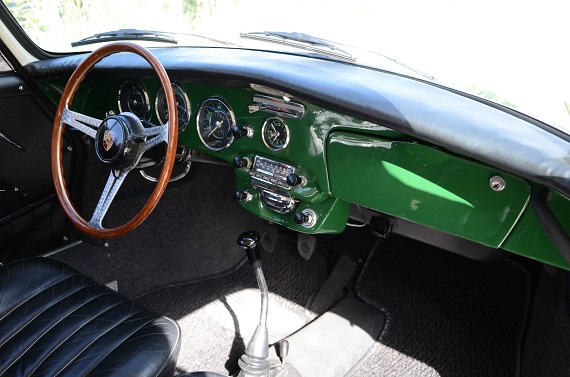 This is a 1964 PORSCHE 356C, with very low milage (50K). This is a rare classic that has been restored inside and out, and is a rust free collector car. This car has been very well maintained since its restoration, it has Irish Green exterior with Black interior. The car has also been well maintained mechanically, and runs and drives exceptionally well. Still has factory radio, and works great. Please call me with any questions 850-381-130one

Thanks, Teia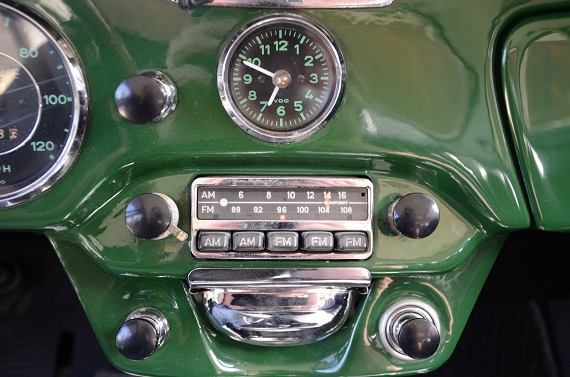 In addition to the lovely color this vintage Porsche also appears to have been put up for auction with a very reasonable reserve. The reserve was met quickly and bidding now sits at $58,000 where it has stood for a few days. The 356 Coupe tends to be in far less demand than the 356 Cabriolet, which we see cross auction blocks with bids over $100K fairly frequently. The bidding probably is a bit lower than I'd have expected, but given that we aren't provided with much significant detail on this 356C it makes some sense. That should result in a very nice buy once this auction ends for what appears to be a nicely restored vintage Porsche, something that is becoming increasingly difficult to find.
-Rob