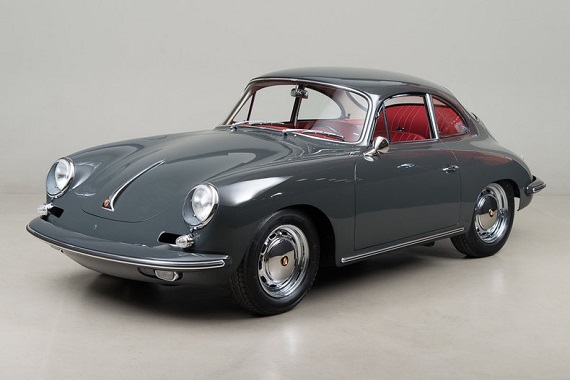 It's the holidays, a time for dreaming and wish fulfillment, and a time when we look for those items that we know we really can't afford.
But maybe we just look at them anyway, momentarily morphing into Clark Griswold spending his Christmas bonus he hasn't yet gotten.
It's the time of year to root through the inventory at places like Canepa just to see what sort of interesting and rare cars might catch our notice. Probably my favorite color combination on the Porsche 356 is Slate Gray over Red. It's a great combination on any Porsche, but for whatever reason I find it particularly stunning on the 356. In part that may be due to Slate Gray being specifically from that vintage, but there still seems something more. Regardless of the reason I love coming across a nice one. Canepa being Canepa they not only had 1 Slate Gray over Red example, but 2! Rather than go for the full insanity of the 356 Carrera 2 Cabriolet they have on offer, I thought I'd keep things a little more attainable with this 1964 Porsche 356C Coupe. Unlike most 356C Coupes, which feature a 1.6 liter inline-4 producing 95 hp, this one has a built Willhoit 2132 cc engine said to put out 145 hp, bringing it nearly in line with the power from the Carrera 2 itself.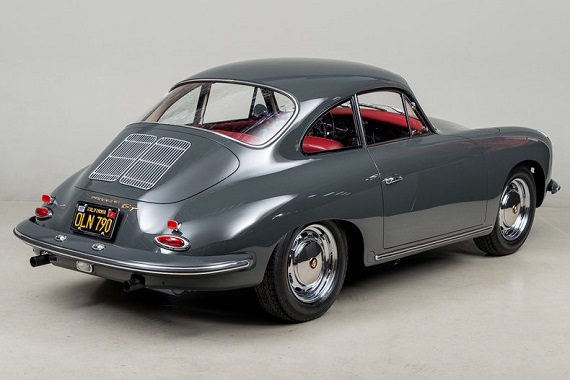 Year: 1964
Model: 356C
Engine: 2.1 liter flat-4
Transmission: 4-speed manual
Mileage: 18,168 mi
Price: Inquire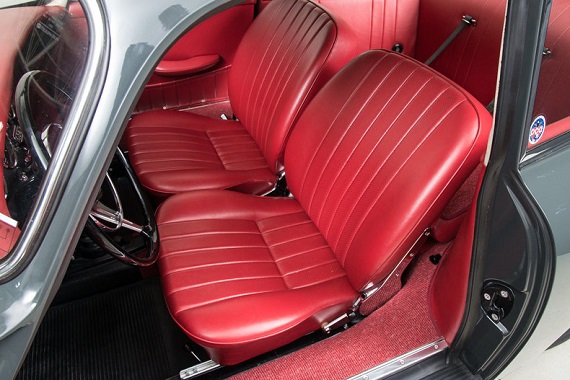 HIGHLIGHTS

Three-owner car
All original paperwork, service / restoration receipts, books and manuals
Fully restored
Engine and suspension by John Willhoit Restorations
2132cc Willhoit 356 engine
145 hp at 6000rpm, 140 ft/lbs of torque
OVERVIEW

1964 Porsche 356 C
VIN: 219940

The first owner of this 356 coupe was Gerhard K Cotts of Arlington, VA. He originally bought the car in October of 1964. The next owner would purchase the 356 on March 3rd 1967 from Joe Heishman's Porsche for the sale price of $3162.50. John G. Sullivan of Pacific Pallisades, CA bought the 29,633-mile coupe while attending the US Naval Academy in Annapolis, MD. Sullivan originally wanted a 912, but he was about $1000 short of the purchase price, as he was about to graduate from the Academy. In military fashion he kept exacting, hand written records of every fill up, service, etc during his decades long ownership.

After 17 years of dutiful service Sullivan would retire the car to his Los Angeles garage, where he would keep it stored, driving it infrequently until 2003. Following a brief resurrection in the mid 2000s, and until selling it in 2014 he would cover only another 1000 miles.

In 2014, Dr. Anand Rajani of Fresno, CA would purchase the amazingly original 356C, looking to do a full restoration. At this point the car had only one repaint, and still retained its original interior, engine and transmission. It was rust and accident free; an excellent starting point to build an amazing 356.

Beginning almost immediately the car was taken down to a bare metal tub, and a full nut and bolt restoration was performed. Every system, including the brakes, suspension, fuel, steering, engine, and transmission were restored to stock, original condition. The interior was fully redone in beautiful red leather.

After the restoration was complete Rajani wanted more performance from his stock 356. He approached renown 356 experts, Willhoit Auto Restoration, for assistance in the upgrades. Putting the restored original engine aside, Willhoit built a completely new power plant for the little car. Starting with a late 356 block they built up a 2132cc engine with JE forged pistons, Carillo rods, 91mm pistons, custom Scat crankshaft, and propriety heads with stainless valves and hardened seats. The result is a potent motor with 145 hp at 6000rpm, 140 ft/lbs of torque, and 10:1 compression.

In order to handle the 50% increase of power over stock the suspension was upgraded and improved. Willhoit increased the torsion bars size front and rear, added Koni shocks, WR 17.5mm front swaybar, stiffer rubber bushings on the suspension, all of which remarkably improved the handling the of the car. To finish off the sporting experience a WR short shift kit was installed.

The car has seen very few miles since its restoration and improvements. Since arriving at Canepa the 356 has been fully concourse detailed and tuned. Staying consistent with this car's Outlaw aspirations we made a few changes of our own: The car was lowered one inch, and shod with new 185/70R15 tires on chrome 5½ inch rims. The bumper overriders were removed and Carrera trim was installed. Hella driving lights were installed with a proper period switch. An original period GT emblem was sourced and installed on the rear. The front grills were removed. The exhaust tips were extended.

For an excellent intro to this exceptional 356 you can watch its featured appearance on Jay Leno's Garage: https://youtu.be/VFeSTvohf94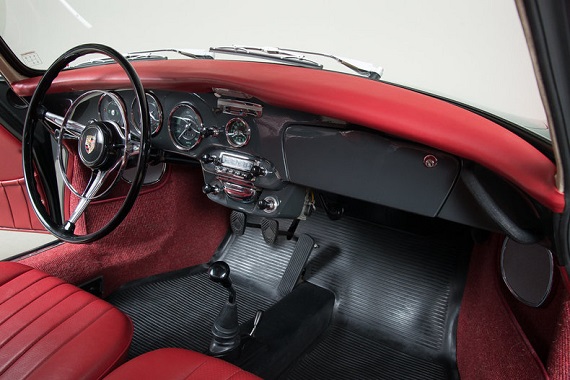 As we've come to expect with Canepa's inventory the condition of this 356 looks fantastic and it sounds like it is well documented. Here we can truly get a sense of the wonderful contrast of the Slate Gray over Red interior. There's a pronounced roundness to the 356 design that helps that exterior paint stand out. Even the chrome trim works quite well and I think it is these various attributes that make the color look so good on this model. Though it now has a good bit of extra performance the styling mostly has remained like that of the original, with subtle cues (and not so subtle with the GT badge) that this isn't a standard 356. I think most won't tell the difference. Unlike the Carrera 2, the price for which would be well into the hundreds of thousands of dollars, this one shouldn't set you back nearly as much. It still won't be cheap by any means. I don't know if the performance will be as good, but it should still be quite spirited and at least you might feel like you could actually enjoy it. As an alternative to the baddest 356 of its day that makes this one mighty appealing.
-Rob