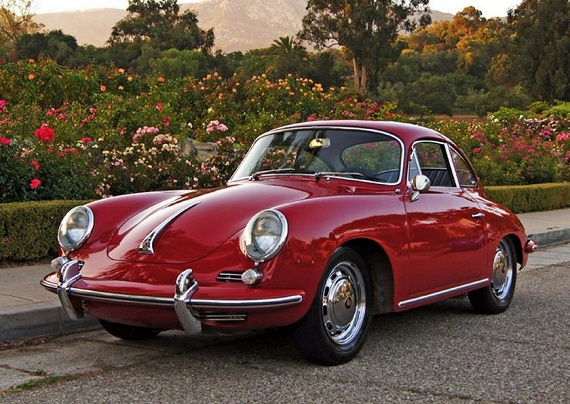 There is something about the 356 that has me hooked. I'm not sure I can even put my finger on it, but almost without fail I come across examples that make me stare and spend enormous amounts of time taking in the details. The 356 isn't aggressive. It isn't even, in some ways, particularly striking, though we should preface that with a comparison with modern examples. In its day I imagine it possessed quite a striking presence. These are history pieces, full of detail and curves, that offer us a glimpse at the precursors to Porsche's modern successes. The 356C was the last model produced so it is about as advanced as a 356 can get and most resembles the 911 that replaced it. Relative to a 911 though, these remain fairly simple and lightweight cars. The example here is a restored 1964 Porsche 356C Coupe, located in Las Vegas, with a reported 38,756 miles on it.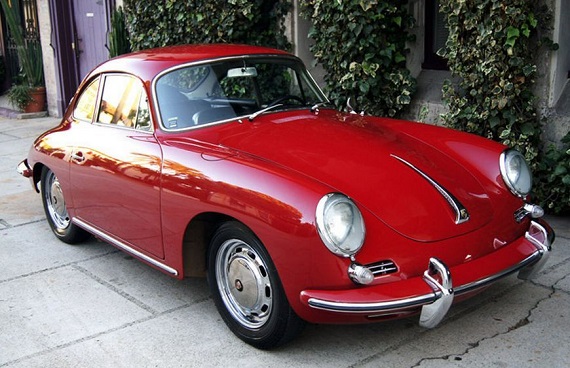 Year: 1964
Model: 356C
Engine: 1.6 liter flat-4
Transmission: 4-speed manual
Mileage: 38,756 mi
Price: Auction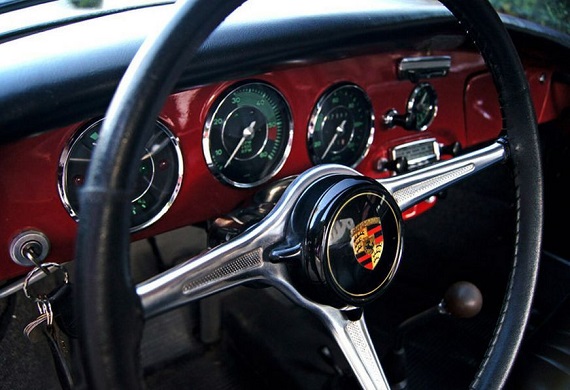 From Hagerty, "In 1948, the first Porsche 356 emerged from a converted sawmill in Gmund, Austria (the Allied occupation forces were the new residents of Porsche's Stuttgart, Germany offices).

By 1950, a much improved version of the Porsche 356 built in Zuffenhausen, Germany was being sold in America. The A series (356A) was the first refinement of the line introducing numerous refinements including a curved windshield rather than a split or bent screen. In late 1959, the B-series (356B) brought the first substantial styling changes in terms of headlight treatment and bumpers and a short-lived notchback coupe body style. Disc brakes finally arrived with the C-series cars (356C) in 1964 along with the most powerful pushrod engine yet, the 95 hp SC. By the 1966 model year, the venerable 356 had been supplanted by the 911 and 912."

This is a fully restored 1964 Porsche 356C, which has undergone a frame-off restoration. It is registered with a clear title in Nevada and has spent the last twenty years between Arizona, California and Nevada. There is no rust on this car and it starts up on the first turn, please see video.

It comes with a Porsche Certificate Of Authenticity, which confirms it is a matching numbers car.

Over the past ten years, it has had less than 500 miles put on it and is cared for gingerly.

I am putting this beauty up for sale as I am restoring a 1959 190SL. Please be advised that I do have it up for sale locally and may pull down the auction before it ends if I get a strong local offer.

Hagerty valuation for Condition 2 is currently $82,000. For confirmation, please go to Hagerty.com.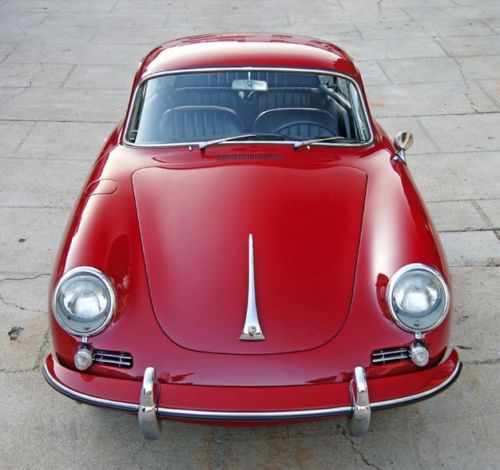 To my eye, the 356 is best represented in a bright color like the red we see here. The various black or silver examples I have come across never quite have the same personality and, dare I say, they can be boring. In red? Or a nice shade of blue? They are fantastic and this particular car looks to have been restored quite well. I always find the proportions of these quite fascinating. From the front they look lithe with nice tight curves that appear to slim as the eye moves rearward. From the rear itself, however, the 356 possesses a somewhat bulbous nature that is in stark contrast to the proportions of the front, which defies the slimming effect your eyes thought they saw. Much of this effect is owed to the constantly curving nature of the body, but it is an effect I find quite alluring. The auction here is in its early stages with bidding currently at $44,300. There is no reserve, and always a chance someone tries to snap this up before the auction is completed, so if the documentation is right then I would expect bidding to rise to around $80K.
-Rob