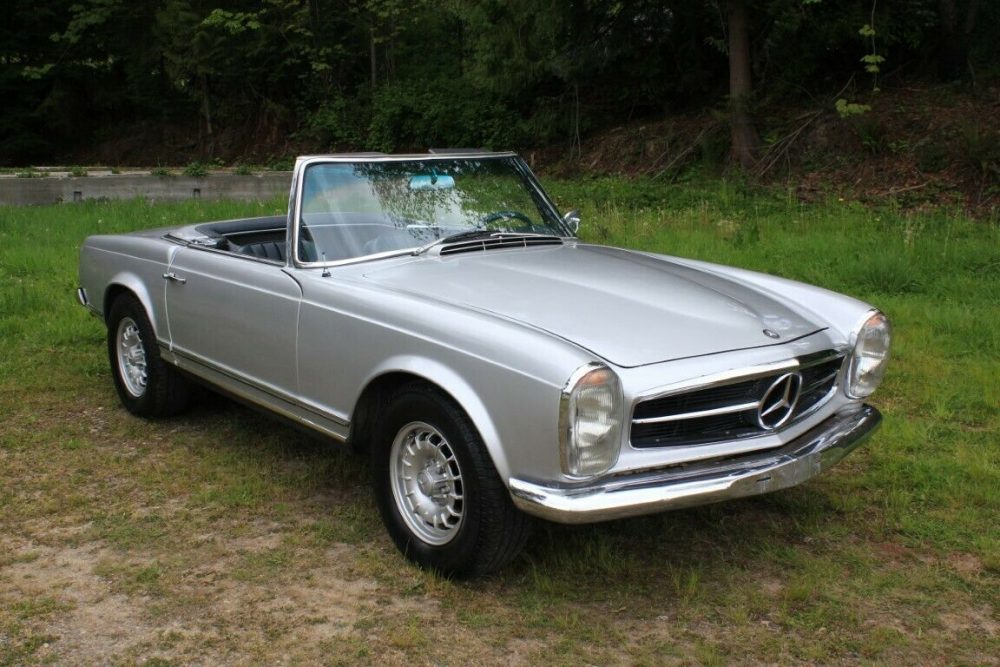 The W113 Mercedes-Benz Pagoda is one of those cars you can buy an example for $40,000 all the way up to $240,000 and no one would bat an eye at you for doing so. Condition and spec can vary widely, so naturally prices do as well. Outside of the wheel choices, they all have the same general look and the only major factor in determining price is the engine choice. You can chose between the 230, 250, or 280 spec with generally the 280 and manuals demanding the greatest dollar amount. Are the other two choices bad? Not at all. You aren't exactly competing in vintage road racing in a Pagoda, so while the upgraded power from the 280 is surely nice, the main goal of this car is to cruise and look good. So if a 230SL came up for sale for a reasonable price with the right transmission, like we have today, would you say no?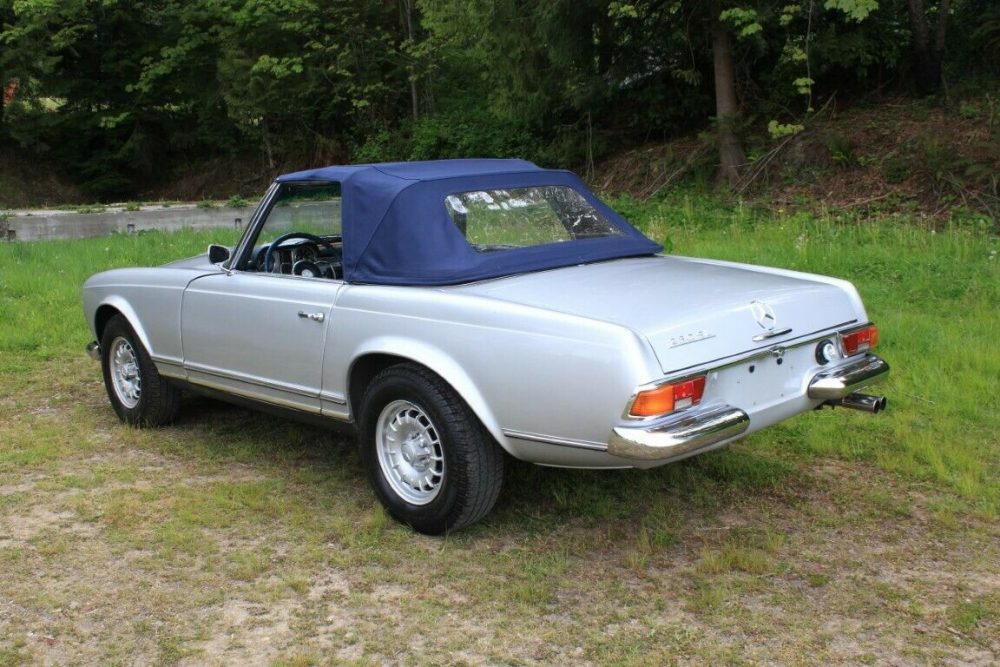 Year: 1965
Model: 230SL
VIN: 11304210008225
Engine: 2.3 liter inline-6
Transmission: 4-speed manual
Mileage: 57,451 mi
Price: Reserve Auction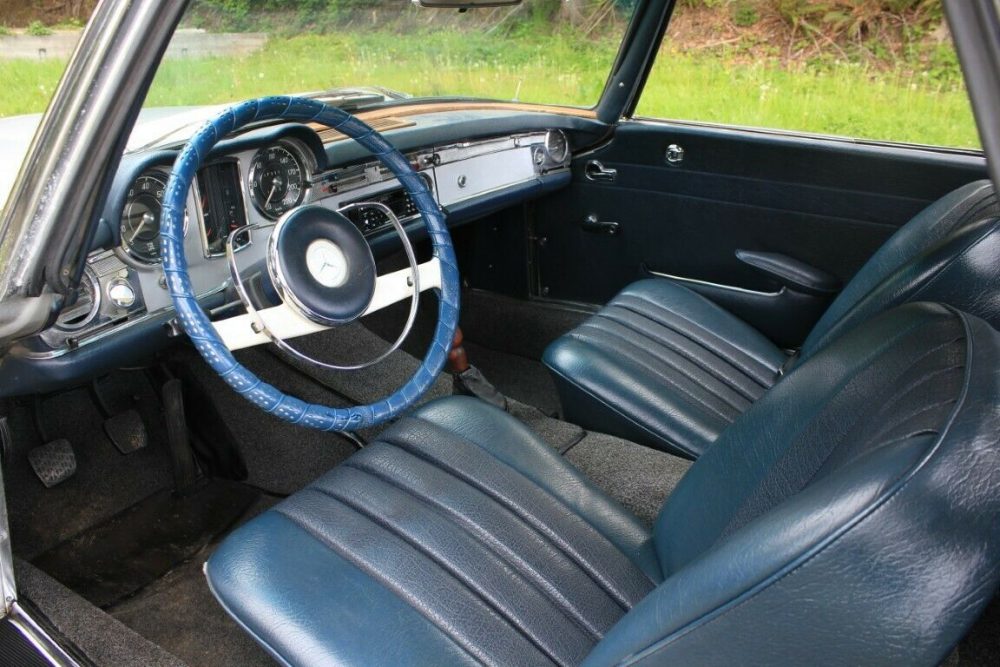 1965 Mercedes-Benz 230SL

4 speed. Factory alloys. Same owner for nearly 30 years. Absolutely solid. Nice presentable driver. Finished in German Racing Silver and beautiful "Pagoda" design. The 2.3 litre six cylinder engine propels this W 113 chassis to very satisfying results.

These pagoda cars have brought up to $200,000 in the last few years with 100's sold for over $100,000. Same owner for decades from Eastern Washington well maintained, used sparingly, always garaged. 57,451 miles believed accurate.

Production of the 230 SL commenced in June 1963 and ended on 5 January 1967. Its chassis was based on the W 111 sedan platform, with a reduced wheelbase by 30 cm (11.8 in), recirculating ball steering (with optional power steering), double wishbone front suspension and an independent single-joint, low-pivot swing rear-axle with transverse compensator spring. The dual-circuit brake system had front disc brakes and power-assisted rear drum brakes.[10] The 230 SL was offered with a 4-speed manual transmission, or an optional, very responsive fluid coupled (no torque converter) 4-speed automatic transmission, which was popular for US models. From May 1966, the ZF S5-20 5-speed manual transmission was available as an additional option, which was particularly popular in Italy. Of the 19,831 230 SLs produced, less than a quarter were sold in the US.The 2,308 cc (2.3 L) M127.II inline-six engine with 150 PS (110 kW; 148 hp) and 196 N?m (145 lb?ft) torque was based on Mercedes-Benz' venerable M180 inline-six with four main bearings and mechanical Bosch multi-port fuel injection. Mercedes-Benz made a number of modifications to boost its power, including increasing displacement from 2,197 cc (2.2 L), and using a completely new cylinder head with a higher compression ratio (9.3 vs. 8.7), enlarged valves and a modified camshaft. A fuel injection pump with six plungers instead of two was fitted, which allowed placing the nozzles in the cylinder head and "shooting" the fuel through the intake manifold and open valves directly into the combustion chambers. An optional oil-water heat exchanger was also available.Mercedes-Benz Chief Engineer Rudolf Uhlenhaut demonstrated the capabilities of the 230 SL on the tight three-quarter mile Annemasse Vétraz-Monthoux race track in 1963, where he put up a best lap time of 47.5 seconds vs. 47.3 seconds by Grand Prix driver Mike Parkes on his 3-liter V12 Ferrari 250 GT.[12]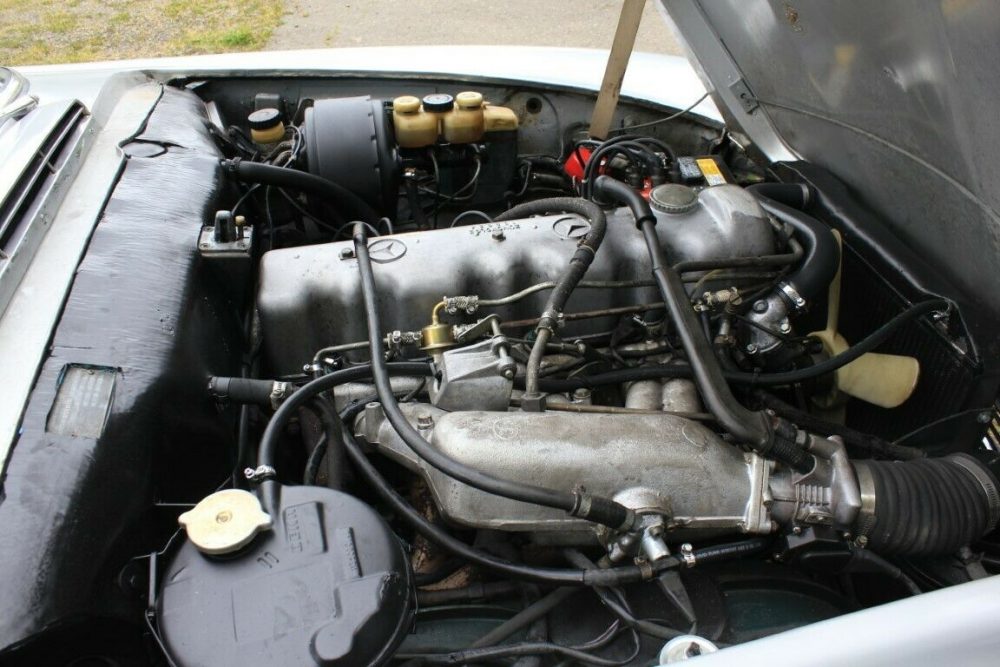 The condition of this car is a "driver" at best. The major thing is it looks like there are some scrapes on the passenger rear that dented the metal. Not ideal at all as I don't think I'd want body puddy as a fix for that. Inside, you have your typical aftermarket shift knob and steering wheel cover, along with radio from 1986. Although a death trap, the rear jump seat is kind of cool and a neat option. I suspect this car had steel wheels originally on it with the small hub caps, but the Bundts aren't a terrible look although the tire size is maybe a bit big. I can buy this car having only 57,000 miles, although I'm always skeptical on 5-digit odometers unless there is solid records to back up the display.
How much will this car sell for? Well believe it or not, 230SL values have been sliding over the past two years or so. A nice $55,000 car is now a $40,000 car and the same goes for the 250 and 280, although at different price levels. Will they continue to slide? I don't think so. I do think this giant run of classic cars gaining value every six months is pretty much over and just now people are starting to come to their senses on stuff that isn't truly special. I think this is a $35,000 car all day, but sadly I don't think the owner feels this way. That body work is going to be more expensive than anyone realizes.
– Andrew