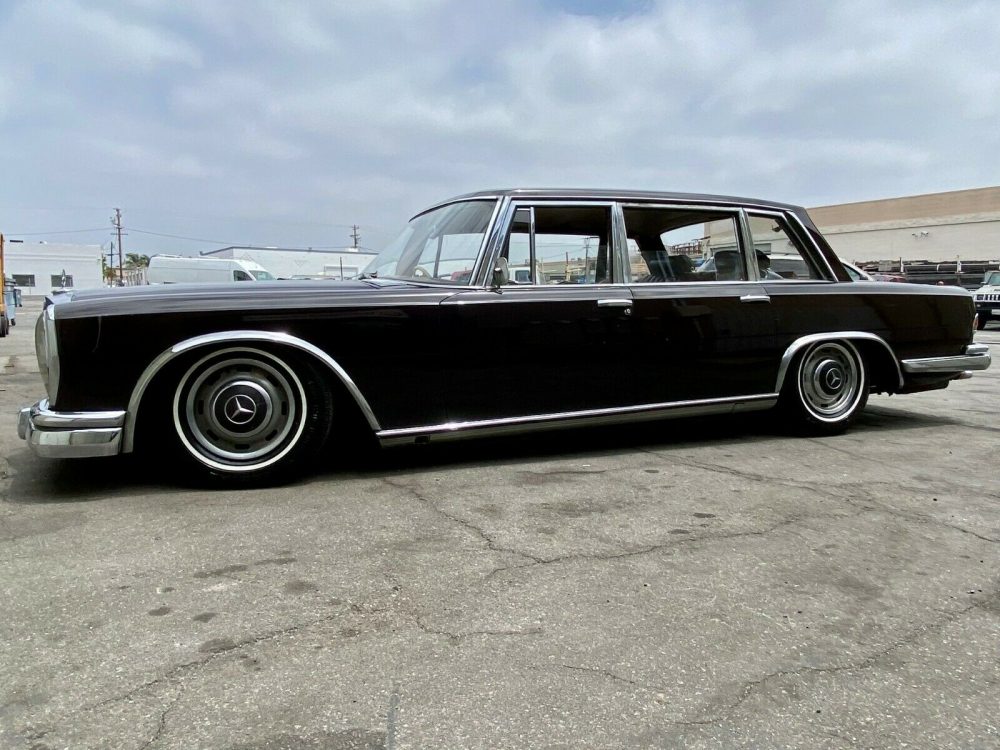 Project cars are a very slippery slope. I'd say for every 100 projects that someone buys, maybe only a handful actually see the end of the line as "completed." People love to get in over their heads in terms of what it will cost or the amount of skill it requires, with most of the time being a solid combination of both. Most of the time it is cheaper, easier, and much less painful just to buy the example you want totally original or already finished, then leave the projects for the professionals and retired folks with unlimited money.
However, there is one car that will bring anyone to it's knees if you aren't totally flush with cash and have a very specific set of knowledge: the Mercedes-Benz 600. I don't need to go over the reasons why, but rather what it would take to get this 1965 up for sale in California back to its glory days. Also, this one has another little surprise.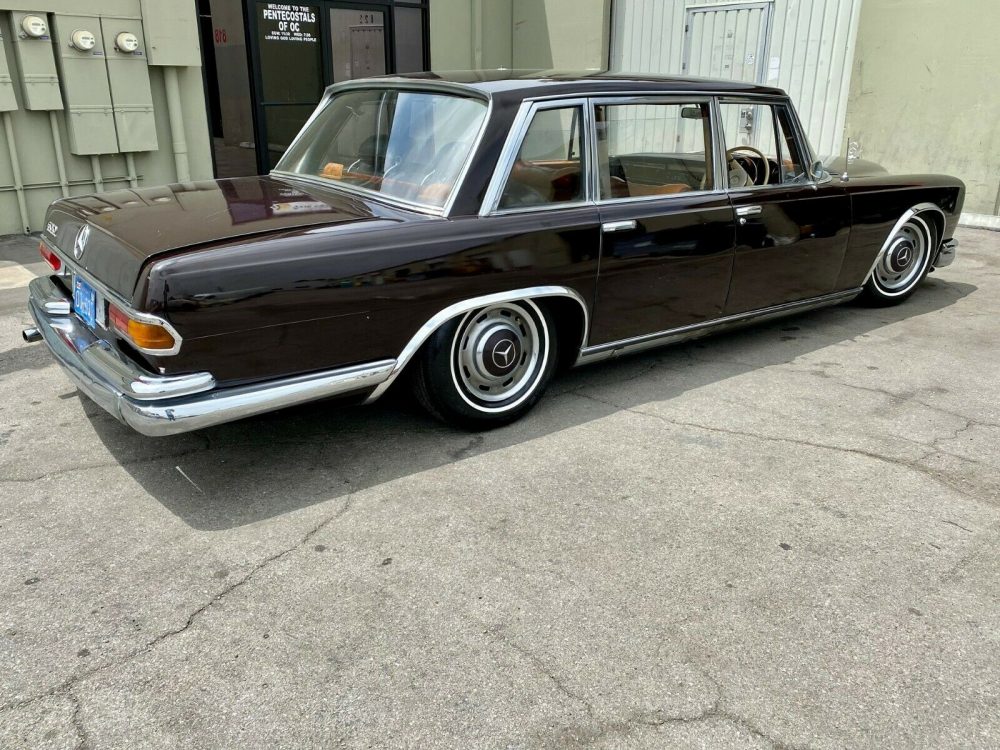 Year: 1965
Model: 600
VIN: 10001222000050
Engine: 6.3 liter V8
Transmission: 4-speed automatic
Mileage: Unknown
Location: Orange, California
Price: $54,900 Buy It Now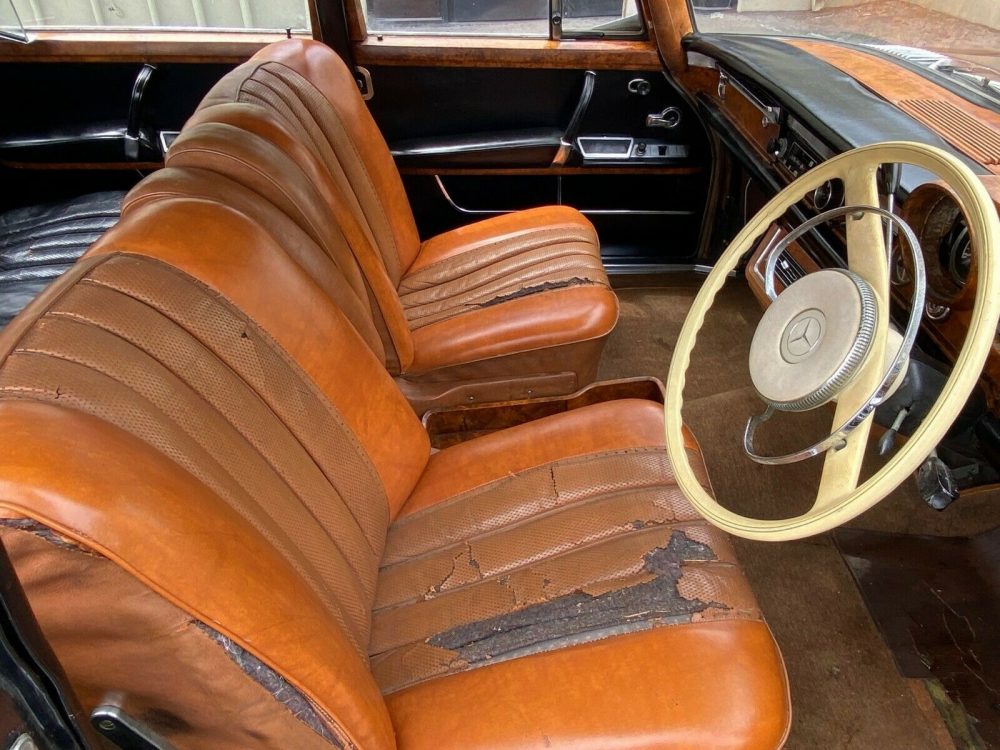 Gallery Junction is pleased to offer this 1965 Mercedes Benz 600 Short wheelbase Sedan. When the W100 Mercedes-Benz 600 limousine was introduced at the Frankfurt International Auto Show in 1963, it replaced the venerable W186/189 "Adenauer" 300 and was aimed directly at the Rolls-Royce Phantom V. It was the first "Grosser," or grand Mercedes, since the pre-war 770K , and was Mercedes-Benz's first V-8 powered car.
The 600 was a stunning design, powered by a new 300 horsepower, 6.3-liter, fuel-injected, SOHC, dry-sump engine. The styling was a collaboration between Bruno Sacco and Paul Bracq, and the design has certainly stood the test of time. Despite its size, the 600 was a very capable road car, able to cruise at over 100 mph with a top speed of 135 mph.
The 600 was offered from 1963-1981 in two wheelbase lengths. The "short" wheelbase sedan was 126 inches, and the most popular with 2,190 sold.

The car offered here is a right hand drive example that spent its early years in Europe before being sold to a new owner here in the states. It has been a California car since the late 70's and wears its California blue license plates. It is believed to be just a three owner car from new. It does run and is an excellent candidate for restoration as it is a seemingly complete car as pictured.

Exporters Welcomed. We offer Facetime-Video Walk Arounds.

For 50+ pictures, check out www.GalleryJunction or Text us for more pictures of any specific details you need. We like to be 100% transparent with all our happy customers all around the world.
salesgalleryjunction@gmail.com
Call or Text or WhatsApp 714-831-1226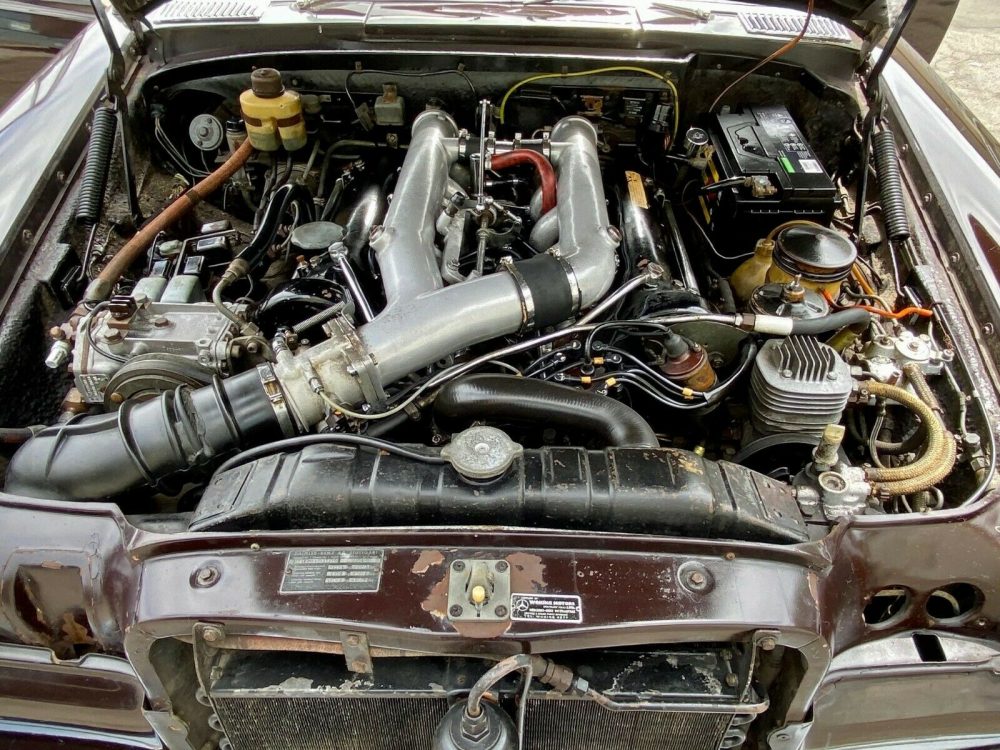 So this is right-hand drive car. Considering the amount of right-hand drive countries in the world, this is a little bit of a surprise to me. Although when you look at number of right-hand drive countries in Africa that would be ripe for a ruler with a 600, maybe it is not such a stretch. As for the condition, it is very poor. Extremely poor. The paint looks like it's been applied with a brush from the hardware store, the suspension is gone, the seats are there but very rough, the gauge cluster is pushed in. Do I need to go on? A very sad example if I've ever seen. At least the seller says it runs?
I'm not seeing the price on this. I'm sorry, but $55,000 for car that needs over $100,000 is some very bad math. A nice 1965 just sold a few weeks ago for $87,000, and I'm supposed to believe this is a $55,000 car? That doesn't even factor in the right-hand drive quotient that will have some negative effect vs. the left-hand drive cars. Sadly just another dreamer. Hope this thing gets saved one day. It needs it.
– Andrew