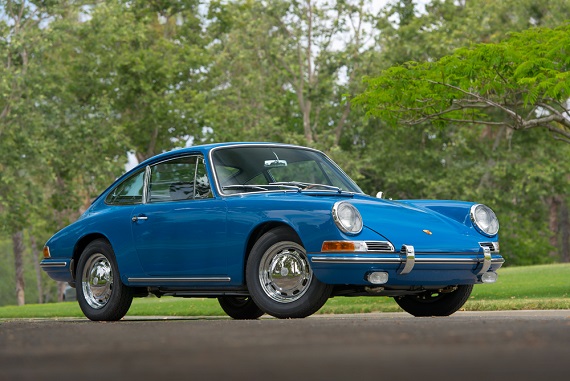 Let's step back to Genesis, back to the beginning. Ok, maybe not that far back. How about 1965 and the early designs of the 911? For good reason, collectors and enthusiasts cherish originality, but rarely more so than when looking at original designs. The place where an icon began. That's what we have here with this Gulf Blue 1965 Porsche 911. Could we call this a time capsule? I don't typically think of restored cars in those terms, but this one does take us well back in time to details we only see on these models. Even the Gulf Blue paint stands as an original color as it's a much more vibrant shade of blue than that which is commonly associated with racing and which Porsche later utilized. Combined we have an absolutely beautiful 911.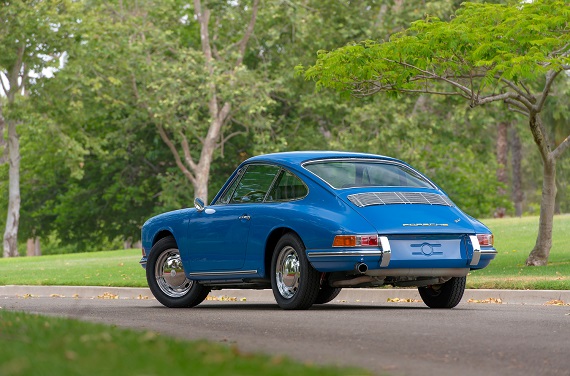 Year: 1965
Model: 911
Engine: 2.0 liter flat-6
Transmission: 5-speed manual
Mileage: unlisted
Price: $345,000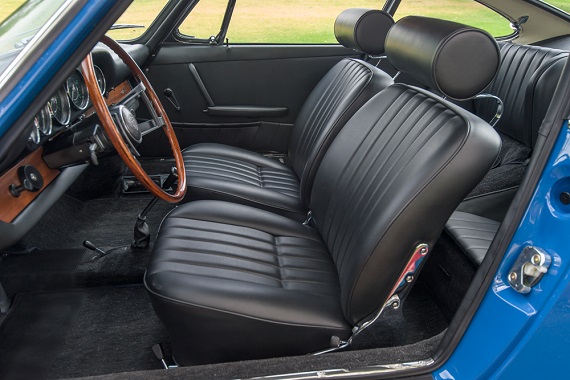 We have recently completed a full Concours restoration of a very rare, early 911 Coupe, now for sale. Original options include; Webasto Heater, factory installed tinted windows, Blaupunkt-Radio, seat belts and chrome wheels with Porsche Crest.

This is an original California Black plate car! Matching numbers and in the rare beautiful color Gulf Blue, color code 6603.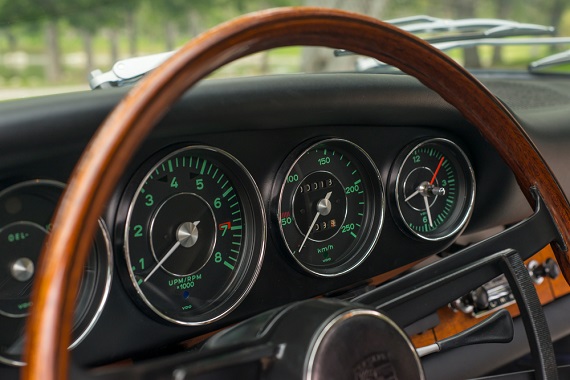 The restoration work on this 911 looks exquisite. I won't pretend to be an expert on these early cars. I rarely come across a '65 911 and even more rarely one in this condition so it's possible there are faults, I don't know. Everything looks correct to me, but experts may notice small details that are incorrect. And at this price those details matter. A lot. Regardless, I enjoy seeing these 911s. On a modern 911 I will quickly shun a wood dash and wheel. Here, those pieces look wonderful, certainly period correct, and you can almost feel the grain of the wood as you gaze at the dash. I feel the same about the short wheelbase. I prefer the look once we've reach the long wheelbase, but am always happy to see the shorter version on an early example. It is that look back that provides the allure here. The original Gulf Blue color also is pretty great, even if the more iconic lighter shade has become synonymous with the name. So this seems to be the total package and I imagine would be highly regarded by 911 collectors. Looking back at a variety of '65 911 auctions the price here is very much on the high end. I can't find many auctions that exceed $300K and this one is extending that reach. I will leave the experts to deal with those determinations, for me it's a trip back in time to see the beginnnigs of a car I love.
-Rob