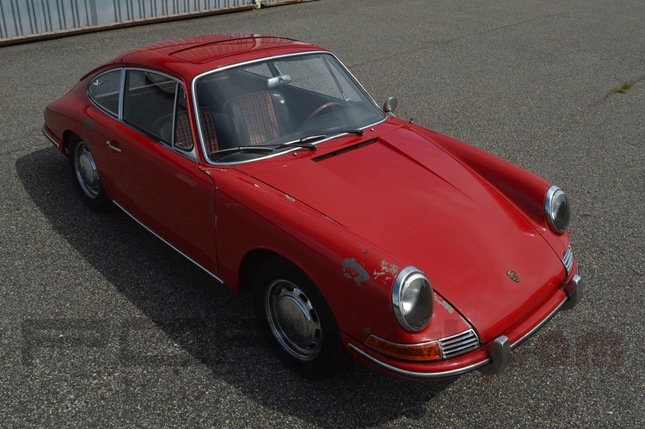 For the second of my somewhat disheveled 911s we see one that may be in slightly lesser overall condition, but still makes for a much more interesting model. Unlike yesterday's Signal Orange 911T this one is not just about the color, but rather it's about all the little details. And on a '65 911 it is all those little details that consistently brings us back to them.
Here we have a Signal Red 1965 Porsche 911, located in New York, with a beautiful black interior with pepita seat inserts. It's just come out of long term storage so while it may not be the prototypical barn find, it does fall somewhat within that realm.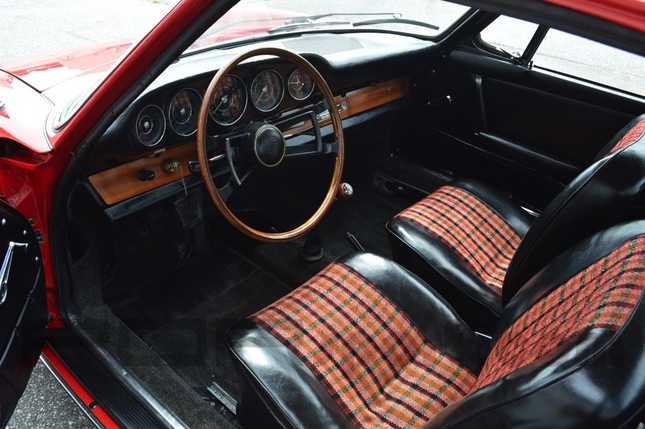 Year: 1965
Model: 911
Engine: 2.0 liter flat-6
Transmission: 5-speed manual
Mileage: 4,838 mi
Price: $165,000 Buy It Now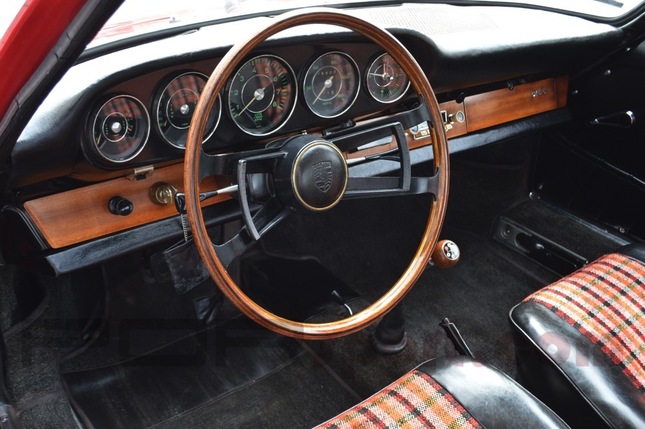 Just found and rescued out of long storage, this is a true 1965 model year 911 built before the summer break. This great survivor was German delivered to a US Serviceman and brought back to the state of Florida where it has lived for 52 years. This 911 is absolutely rust free with no rust or rust repair ever. No collision damage or repairs. The body panels are all original and the car is largely original having been painted one time in the original color of Signal Red. The paint has failed and is falling off the car exposing clean silver metal. No rust! The 911 was rustproofed early on and the undercoat is intact throughout without any problem areas. This car has never been taken apart. Interior appears to be all original throughout including the unique front seat inserts. This is now documented with the codes shown in the Porsche factory body book (see image). These unique inserts appear original and are proper with the 5 pleats as done in '65. It has been stored indoors for years and will require a light restoration. The original engine runs and is complete with the Solex carburetors and air cleaner assembly. This time warp '65 has all of the unusual '65 only features throughout and has the extremely rare for the time optional sunroof. This is a great chance to acquire a true first year 911 that is totally complete with all of the early, unique '65 features intact that has not been restored or messed with by someone else. Restore it your way. It would be a very straightforward restoration that could be reduced to paint and mechanics.

Serious buyers please call me at 631-786-6511 EST. International inquiries please email me at dahearn67@gmail.com.

Please visit link below for full images:

http://www.porsport.com/1965_911_sunroof_coupe_survivor

This car is also listed elsewhere. I reserve the right to sell it outside this listing.

Bank wire in full within 48 hours.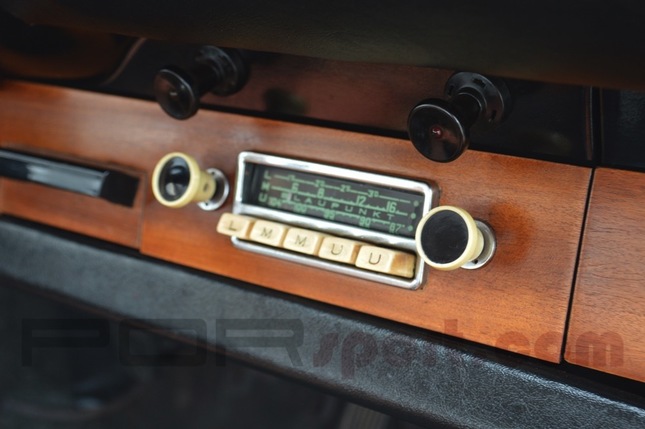 Like the Signal Orange T this 911 also is in need of a repaint. It's also said to have previously received a repaint so again you aren't decreasing its originality in any way by undertaking the task. Unlike the T this one appears to have no rust and all panels are original to the car (that part wasn't clear on the T). So repaint it, restore the chrome, and polish it up and you'll have a wonderful looking 911 from the outside. The interior is simply another level of superb. The '65 911 brings with it so many details and this one even adds the pepita seat inserts to the equation. This is the earliest 911 I can recall seeing with these colorful seat inserts, and you certainly won't find one too much earlier, as most I've seen are from the '70s. So that in itself is a lovely addition to an already rare 911. Even better, it all looks in really good shape. The wood dash and wheel look barely touched. The seats still look reasonably crisp and everything looks very clean. For a car of this age with a purportedly entirely original interior the quality of those details is stunning.
Mechanically, we're told the engine runs. How well we aren't told, but it's probably safe to assume some work will be needed. Also, the profile seems to show a negative rake so there may be some suspension issues. For a car of this age coming out of storage neither of these potential problems should surprise us, but they'll surely affect how its valued.
A '65 almost never will be inexpensive and with an asking price of $165K this one is no different. Even given the work needed the price may not be absurd. Fully restored examples can easily eclipse $200K with some even exceeding $300K. We shouldn't necessarily expect such heights with this one, but given its many desirable qualities I think it does have some potential. Or, you could ignore all of that, get it looking good again, and enjoy having one of the earliest examples of an iconic sports coupe. A car that surely will provide plenty of conversation with fellow enthusiasts and years of joy to its owner.
-Rob