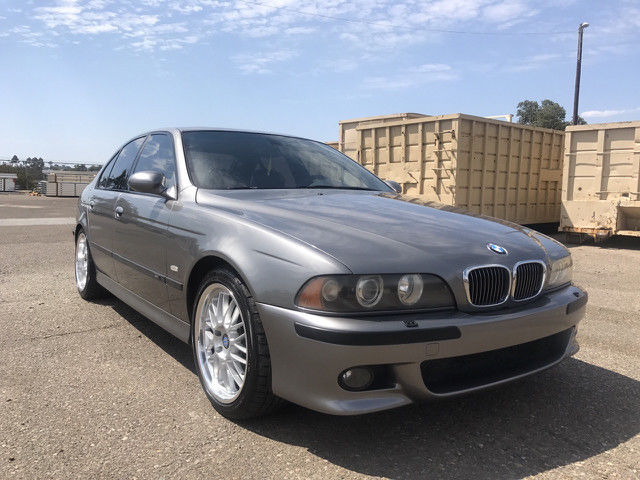 As we drove home in our E61 the other day, an E60 M5 with temporary plates sat in front of my wife and me at a light. She commented "Are those getting cheap? Because I'm seeing them more often…" She's right. The E60 M5, with its screaming 500 horsepower V10, now can be had for around the same price as an entry level Hyundai. Pound for pound, they're now the cheapest way to get into an M-branded 5-series. But though we own a fifth generation five, I'll admit frankly that it's not a car that's for everyone. It's big, heavy and complicated – and can be quite expensive to fix. Couple that with any M engine and drivetrain, and these cars are capable of draining your wallet as fast as they can accelerate.
So although the power levels are lower and they're not as flashy or modern, for many the E39 model that preceded the one we saw is still the epitome of M5s (though they're often challenged by an equally vocal group who says the first one is the only one!). We've seen them start to trend upwards after dipping a bit low over the last few years, and now places such as Enthusiast Auto Group have a plethora in the $35,000 – $80,000 range depending on mileage. So you missed out on this fan-favorite, as well?
Not so fast.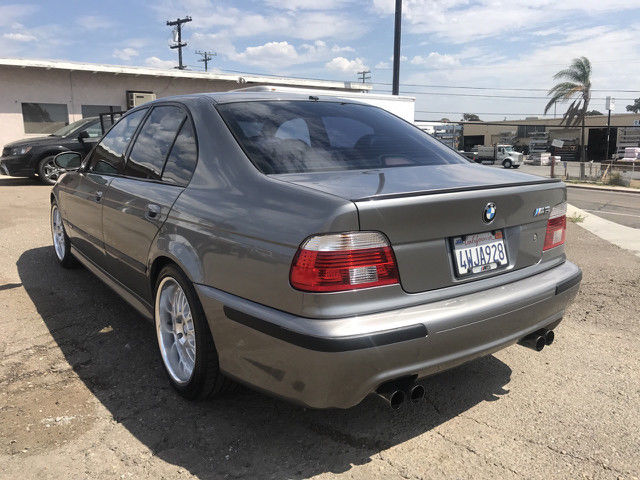 Year: 2002
Model: M5
Engine: 4.9 liter V8
Transmission: 6-speed manual
Mileage: 105,000 mi
Price: $11,995 Buy It Now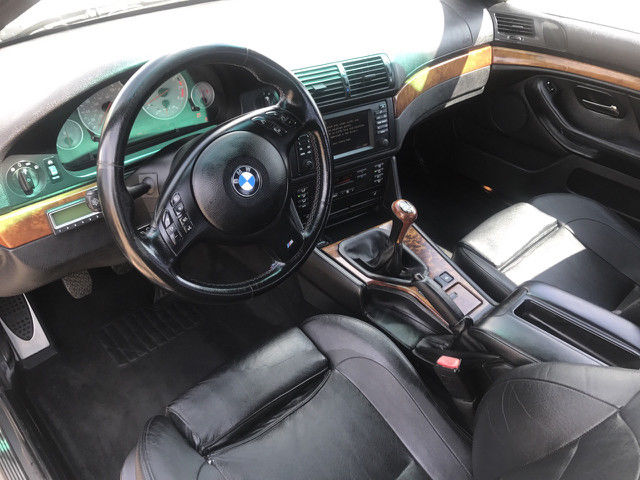 We are selling this vehicle for the trustee of an estate here in Sunny San Diego. This vehicle was the deceased's daily driver. Runs and Drives, new battery installed, has aftermarket stereo system, clean car – and REALLY Fast. Payment will be with cashiers check or wire transfer. Vehicle can be inspected by appointment by contacting our office. Shipping of vehicle is permitted and we will help make it a smooth transaction. We are a CA auto dealer and have a clean CA title for this vehicle. Any questions – please email or call us. 619-326-9690
The dealer offers very little information or detailed pictures of this LCI 2002 model. Produced in November 2001, it received all the updates – 'Halo' lights, revised taillights and new steering wheel, revised radio and navigation unit and other light changes. Generally speaking, these are the models that people look for, so we're off to a good start. The color combination is nice; Sterling Gray Metallic 472 with with extended Nappa point leather in Schwarz (O5SW). Options include 265 tire pressure monitoring, 319 integrated remote, 403 electric glass sunroof, 470 Latch points, 512 rain sensors, 609 navigation, 640 telephone prep, 672 and 677 Hifi with CD, and 776 Alcantara roof lining (which accompanied the extended leather). Outside of some less-than-awesome wheels and an ugly subwoofer box in the trunk, the condition throughout appears to be very good. Miles are below average. So where's the roll of the dice?
"Runs and Drives" typically isn't a ringing endorsement when considering the expensive nature of correcting a major fault on one of these cars. Couple that with the wheels and subwoofer, and there's a slight concern about the last ownership of the car since this one is coming from a dealer. But the general condition appears to be one where the car wasn't mistreated in a prior life, and there don't appear to be any red flags on the Autocheck. The best part? The price. At $11,995, it's not often that you see any M5 brush close to ten grand. In this case, though jumping into any M car shouldn't be a light consideration, this one looks to be worthy of a leap of faith.
Thanks to our reader Matt for the spot!
-Carter